Nationwide Auto Transportation – Car Shipping & Car Transport
Best Car Shipping Door to Door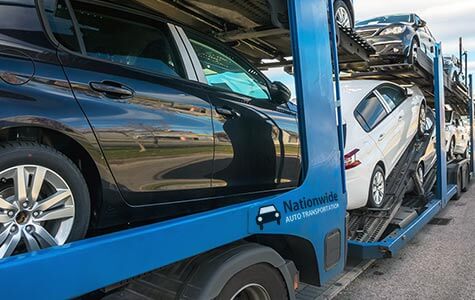 Nationwide Auto Transportation is the leader in auto shipping by open and enclosed car carrier across the United States. We provide all of your transportation needs including vehicle, boat, and motorcycles. We can ship all size vehicle to and from anywhere. Nationwide Auto Transportation is committed to providing our customers with an excellent experience. We are recognized for our complete dedication to our customers and their vehicles. When you use our shipping services, you can the absolute best and to always be treated with exceptional service. We look forward to helping you.
World Class Auto Transportation Service
Monthly Vehicles Transport
Car Shipments to Florida And What You Can Expect In The Months Of April And May 2017 From Nationwide Auto Transportation Car Shipping Services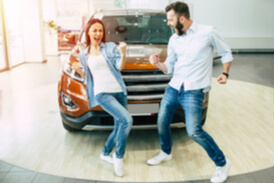 Snowbirds in Texas, Florida, California and Arizona have begun to slowly migrate to the north towards the end part of March. This has resulted in an increasing pressure on the auto-shipping prices in regards to more and more people vying for a lot less space. In the month of April, the National Auto transport system will come under significant pressure that will carry through to the majority of May. It has come to be believed that the top position for the car-transport snowbirds is Florida. There may be snowbirds in area such as Scottsdale, Arizona, Palm Springs, California and Austin, Texas but nothing in comparison to Florida.
By the early part of April 2017, around 20% of all the auto-transport shipments on a nationwide level will originate from Florida. This is only around 6% of the population in the U.S. In addition, 7% of all the car-shipping orders are going to Florida. What this translates to is that around 3 times more auto shipments leaving the area of Florida when compared to those coming. It is predicted that the frenzy in auto shipping in Florida will increase as a lot more cars are in wait of auto transport carriers in order to get their vehicles home.
This has resulted in the costs involved in shipping a vehicles north from Florida in the months of April and May 2017 will be just about twice the amount to the rates associated with shipping to Florida. To add salt to the wounds, shipping vehicles to Florida now means it is cheaper as well as much faster. This is due to the fact that cheap freights are a better option than no freights, and many of the car-shipping carriers that return to Florida have many empty spots.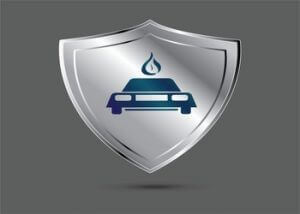 On any day in the month of April 2017, there is going to be thousands of vehicles that will be in wait to leave Florida for northern states. All these vehicles are in competition for vital space for auto-transport trucks. Great advice to the owners of these vehicles is to consider paying in a bit more money. Our one of a kind "car shipping quote" calculators conducts a fantastic job in regards to adjusting the Florida pricing to gives the choice of Rush or Expedited rates. This element is exactly what you may need to avoid customer stress and make sure your vehicle or vehicles are back on the roads in the month of April. You can make a secure online booking or call one of our customer service consultants on 800-311-7073.
Great Car Shipping Rates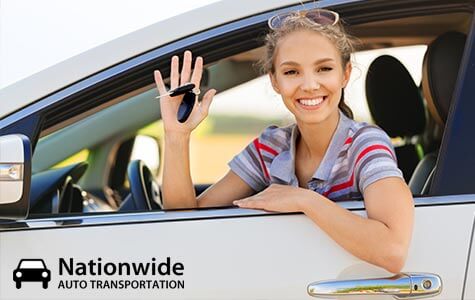 Florida happens to be a classic example of a seasonal disparity in regards to the auto transport industries. After the time of Christmas and New Years, thousands upon thousands of retirees referred to as the "snowbirds" in vehicle shipment businesses, all have the hopes of shipping their vehicles at the similar time from Plain , Midwest, Atlantic eastern seaboard and New England states. However, there is in most cases a lot more vehicles that want to ship in the early part of January than this transport system can handle in an efficient manner. Auto transport brokers are able to put any type of "low prices" they desire on the vehicle shipment quotes. They are able to book an extensive amount of business in this way, but the issues arise when these vehicles are not shipped in a timely fashion. For this reason we do not see the sense in pricing the vehicle-transport quotes in association to the correct market rates. For this very reason the vehicles of our customers are in most cases the very first that will be shipped.
Why Our Car Transport Rate Calculator Is Better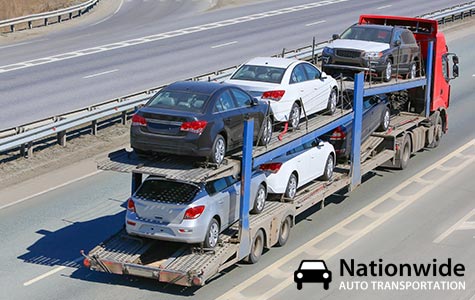 It was not that many years ago that some car transport brokers tried to copy our car shipping rate online calculator and failed. When we looked on their site, we recognized our descriptions and words.
Other auto transport companies cannot solve the mathematical puzzle that is our car transport online quote calculator. Their cheap knockoffs won't get the job done.
In the auto shipping industry, Nationwide Auto Transportation has one of the lowest cancellation rates. This can only happen when a company uses a proven formula and is ready to put in the hard work. We are proud of our success. We know that we are successful in part because of our online rate calculator which is right most of the time.
However, the quote calculator is only part of the reason for our success. The other part is human. A fancy sports car can get blown away by the competition, as long as the other car has a good person at the wheel.
When you know what you're doing, you can punch in the proper numbers, notice trends, and stay on top of the market. When it comes to the auto transportation industry, experience matters. We've been doing this for more than ten years. We k now the best way to ship a car properly and quickly.
Quotes for Standard, Expedited, or Rush Auto Transport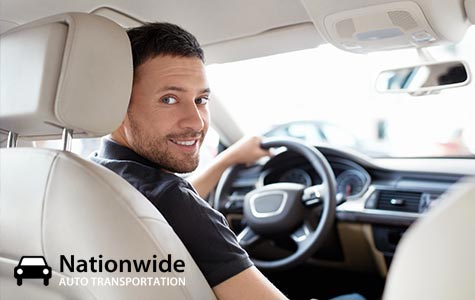 Our Auto Transport Standard Rate is great for most people since their vehicle will be assigned to a carrier within 1 to 7 days of availability, around 85% of the time. This is the best auto shipping deal for many people, especially those on a tight budget. For most people waiting an extra few days is not an issue. A high percentage of customers ship within a few days at the lower standard rate.The Auto Shipping Expedited Rate, when chosen, $75 is added to the auto shipping quote calculator price.
The number of days for shipping is reduced to between 1 and 4 and the probability of success increases to 90%.
The expedited auto shipping order is placed ahead of the standard priced orders. The driver is also willing to drive a little further out of their way to deliver or pick up your vehicle. This is $75 well spent, especially if you need to ship your car in a hurry.Maybe you don't want to risk it and are prepared to go full steam ahead by selecting the Car Shipping Rush Rate. This option costs $150 more than the standard rate.If there is not carrier available in your vicinity or if none of the carriers are heading near your chosen destination, then spending this $150 can help you get fast results. The odds of being assigned a carrier within 1 to 2 days increases to 95%.
It's important to remember that none of these time frames are guaranteed. However, the probability is very high. Nationwide Auto Transportation is the originator of the instant auto shipping online quote calculator. This means we've been doing this longer, and we say better than the competition.
What Is the Auto Transport Industry?
You may not realize it, but when you ship your car, you are competing against other customers for limited truck space. In the auto transport business, it's all about supply and demand. This is true in most industries.
You may ask, if limited space is available, which vehicles will be shipped first. The one who pays the most, obviously. If the market has a surplus of truck space, them most of the vehicles will ship.
When it comes to getting space on the truck, the highest priced loads, or freight, move ahead of the lower-priced loads. They will ship first. When the order was entered does not matter. If the customer paid more for the vehicle to be shipped, the driver will always allow them to go first.
A person who paid for space 2 days ago, can move in front of a person who paid a week ago. This is something we know well. That's why we try to hit a sweet spot when it comes to how much you're going to pay. We try to save your money while making sure the carrier feels that got a fair deal. That's why makes us so good.
We are able to find a happy middle ground between the hauler and customer. We don't choose low cost, won't ship anyway orders. We price our customers' vehicles so that on average, they ship within one week. That's what the vehicle transport online rate calculator is going, producing accurate quotes.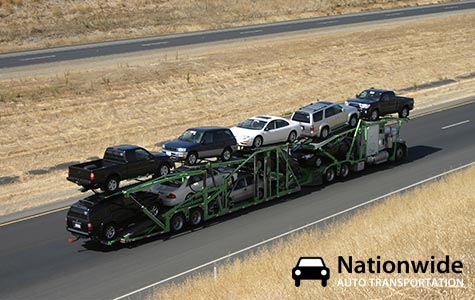 Online, the auto transport industry can be separated into three parts: Lead Providers, Carriers, and Brokers. The auto shipping brokers are the companies that book the majority of the orders. They are on the phone with customers or using an efficient online auto transport quote generator. And their order processing must be good.
Auto transport brokers use carriers to haul customer vehicles. The carriers are usually one of several thousand independent owner-operators. They are on the road, which makes it difficult for them to fill their truck space on their own. That's why they use auto shopping brokers. This is an efficient system. Realistically, no carrier company would be able to provide service to the whole country. That's just not possible. That's why there is a system that allows brokers to post their loads, or orders, on a central board. The carriers now have a location to go to, in order to fill their truck, based on the route they're planning. Carrier meets broker. Broker meets carrier. The result is the same. The customer will receive great service. At least they do if the auto shipment is properly priced.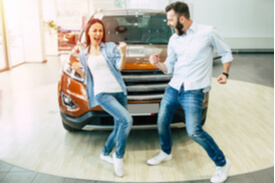 There are also car shipping lead providers. These companies masquerade as auto transport brokers. They have online websites that mimic an auto transport broker site. The shopping lead providers sell your visitor information for around $1 and $3 per lead. If you multiply these by 5 or 10 desperate auto transport brokers and some lead providers can earn as much as $10 to $20 per website visitor.
Some of the lead providers are honest about their status. They inform the customer that they offer multiple online quotes and may send some of the quotes via email. That sounds reasonable until you fill out the lead form, including your email address and sometimes your phone number.
After you submit you'll be bombarded by aggressive auto shipping brokers. They will also call incessantly. Your inbox will be filled with messages. Some of these auto shipping brokers will even talk trash about the competition to scare the customer.
When you know you're competing against other shippers using a multiple quote lead provider, they may low-ball their price using the classic bait and switch routine. The customer is dazed and confused. You are stuck in a too low to ship price and lots of stress. This is the dark and difficult side of the auto transport. Unfortunately, this is not going to change.
The best advice is to never provide your email address or phone number. This information can be provided when you are booking your shipment. The auto transport broker you choose should not buy leads. The one you choose should not be desperate. They should provide you with accurate shipping quotes.
Don't book from a website where the shipping broker knows several quotes are being compared. There is a downward pressure on these sites due to the auto shipping quotes. The truck drivers in this line of work will usually turn up their noses at this type of business.
A carrier does not have to pick up a vehicle. This means that if the price does not meet with current market rates, then they will not pick up the vehicle. A multiple quote site usually does not conform with current market rates. This means that the cancellation rate on multiple quote site orders is high, around 50 percent reportedly.
What are the best cities for auto shipping? The answer is at the most populated areas. Here are Nationwide Auto Transport's
top 50 metropolitan statistical areas for car transport shipments:
Do not worry if your city or town is not in the top fifty U.S. cities for car shipping services. We have to cut it off somewhere and there are scores of big towns that just missed making the list. Basically, if your city is on or near a major highway and numbers in the tens of thousands, certainly hundreds of thousands, then there is an excellent chance that some auto transport driver somewhere is making his plans now to ship either to or from your area. Keep hope alive!
New York, New York
Los Angeles, California
Chicago, Illinois
Washington – Baltimore – Arlington area
San Francisco – Oakland – San Jose, California
Boston, Massachusetts
Philadelphia, Pennsylvania
Dallas – Fort Worth – Arlington, Texas
Miami – Fort Lauderdale – Port St. Lucie, Florida
Houston, Texas
Detroit – Warren – Ann Arbor, Michigan
Atlanta, Georgia
Seattle – Tacoma, Washington
Atlanta, Georgia
Riverside – San Bernardino, California
Phoenix – Mesa – Scottsdale, Arizona
Minneapolis – St. Paul, Minnesota
Riverside – San Bernardino, California
Cleveland – Akron – Canton, Ohio
Denver – Aurora, Colorado
Cleveland – Akron – Canton, Ohio
San Diego, California
Portland, Oregon
Orlando – Daytona Beach, Florida
St. Louis, Missouri
Tampa – St. Petersburg – Clearwater, Florida
Pittsburgh, Pennsylvania
Sacramento, California
Charlotte, North Carolina
Salt Lake City – Provo – Orem, Utah
Columbus, Ohio
Indianapolis, Indiana
Las Vegas – Henderson, Nevada
San Antonio, Texas
Kansas City, Missouri
Cincinnati, Ohio
Milwaukee – Racine – Janesville, Wisconsin
Raleigh – Durham – Chapel Hill, North Carolina
Nashville – Davidson – Murfreesboro, Tennessee
Austin, Texas
Virginia Beach – Norfolk, Virginia
Greensboro – Winston-Salem, North Carolina
Providence, Rhode Island
Jacksonville, Florida
Hartford, Connecticut
Louisville, Kentucky
New Orleans – Metairie, Louisiana
Grand Rapids, Michigan
Greenville – Spartanburg, South Carolina
Memphis, Tennessee
Oklahoma City, Oklahoma
Birmingham, Alabama
Richmond, Virginia
Similar scenarios often come about in other times in the year in regards to the auto-shipping trade. These include Spring Break and the Easter holiday which results in a significant increase in shipping activities and increased demands for space for trucks. The snowbirds are the ones to return home in the months of April and May and families generally relocate in the months of June, July as well as August. This is regarded as the high season in regards to the car shippers. In September, the college kids travel to school and grandparents start preparing to head south to Florida in the month of October which continues through to the months of November and December. The experienced auto brokers like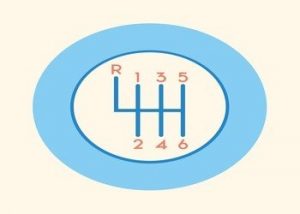 Nationwide Auto Transportation have the experience to handle the changes in seasons.
In relation to what was discussed above, now imagine the person who conducts the reverse and ships from Florida in the month of January. Traveling in the opposite direction means there are less cars based in Florida that leave in the months of winter, which means a short supply. This is what pushes the prices down for the car-shipping services in a significant way. This means that customers in Miami are able to achieve fast shipping services to Boston or New York at about 50% less of the standard rate. Our unique "car transport quotes" calculator will automatically transition to these scenarios which is based on traditional "supply and demand" economics.
In addition, there are specific cities that seem to ship faster around the year. Some of our sought after areas to ship out or in from include San Francisco, Chicago, Los Angeles, Atlanta and Dallas.
Auto Shipping Frequently Asked Questions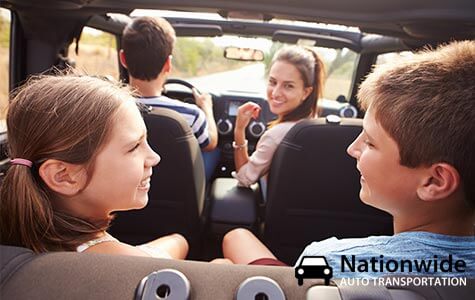 Nationwide Auto Transportation provides 3 levels for their auto shipping rates. This company continuously earns very high reviews in regards to auto transport which are in most cases 5 stars on sites such as TrustPilot, TransportReviews and Google+ Plus. Keep in mind that we ship more than 10,000 vehicles on a yearly basis and while we may not be perfect, we are happy to boast our outstanding track record associated with success. The auto transport calculator available on our website is an easy way for all our customers to access accurate quotes. This has resulted in a significant amount of extremely satisfied customers. This is combined with highly experienced staff members along with customer service consultants that offer outstanding and friendly services to all our customers.