The world sure has changed due to the technology that is now available to us. In the olden days, we'd have to find a dealership nearby that would order the car we wanted (provided it was available) and ship it to us – a process that might take months. These days, you can buy a car online from a multitude of websites, including that of the manufacturer, a used car dealer, or even from private sellers. This has created a demand for car buyers auto transport.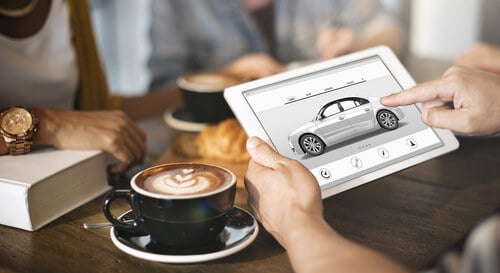 Why Would I Need Car Buyers Auto Transport?
There are several instances in which you might need car buyers auto transport, for instance:
You're importing a car from overseas, and it arrives at the nearest shipping port, which happens to be hundreds of miles from where you are. Car buyers auto transport can collect the car from the port and bring it to you.

You bought a car from a dealership or an individual a few states over and can't collect it yourself. Let Nationwide Auto Transportation do it for you.
When arranging car buyers auto transport, you will naturally want to keep your costs as low as possible – after all, you've just invested a small fortune into a new car. However, choosing the right company and the right shipping method will go along way to ensuring the safety of your new (or new-to-you) car.
Nationwide Auto Transportation is the foremost car shipping broker among new car buyers, as we have built a strong and enduring reputation over our 12+ years in business. Much of our business is based on word-of-mouth referrals from happy customers, as well as industry recommendations.
Car Buyers Auto Transport Options
Open Carriers:  In most cases, cars are shipped on open carriers. This is a safe, fast and inexpensive shipping method.
Enclosed Carriers: If you're buying an expensive car, enclosed transport is probably a better option. It tends to be a more exclusive option, but it provides that additional reassurance that your car is protected from road debris and from the elements.
When purchasing a car online, be sure to maintain close contact with the seller. Certain preparations have to be made to ensure the car's safety while on the road. Carriers will not load a car unless those preparations have been made.
Car Buyers Auto Transport from Nationwide Auto Transportation
When you book your car buyers auto transport with NAT, you enjoy many great benefits, including:
You avoid interstate travel, which you'd have to do if you went to collect the new car yourself.

You don't have to buy an expensive airplane ticket to go collect the car.

We will schedule the pickup with the seller, so you don't have to make numerous phone calls to handle the seller's conditions.

Car buyers auto transport can save you money. You've already saved a great deal by buying online. Book your car buyers auto transport and save time, unnecessary cost and effort.
Booking car buyers auto transport is simple with Nationwide Auto Transportation. Simply head on over to our online instant quote form and request a free quote.