Atlanta Car Shipping Service
Atlanta is the capital and the most populous city in Georgia. The metropolitan area is the cultural and economic hub, it is the ninth largest region in the country. Often referred to as the "best place to do business", Atlanta is well developed. It houses the headquarters of some of the largest companies, such as Holiday Inn and Coca-Cola.
Despite the high level of business that occurs in the city, it also is an international city with a rich culture and world-class superiority that still exudes Southern charm. Whether you're visiting the city to enjoy the rich history, inspiring attractions, explore the fine dining opportunities, or moving here to crack that once-in-a-lifetime business deal, you won't be disappointed.
However, an interstate move can be problematic. You will need to take your car along so that you can have easy access to the many attractions and to travel to business meetings. But you can save yourself the hassle and the wear and tear on your car that comes with driving across states to reach your destination.
Need to ship your car to Georgia? Whether you're moving to the state known for it's delicious peaces, parks and world-class theaters or simply selling your car to someone who lives there, vehicle shipping is a convenient alternative to driving all the way. Nationwide Auto Transportation will let your car hitch a ride to Savannah, Macron, Atlanta or any other destination in Georgia. Nationwide Auto Transportation can help facilitate your Atlanta car shipping requirements. We can ship your car to Atlanta or between Atlanta and any other city in the 48 states.
If you need to move your car from Georgia to any other US state, Nationwide Auto Transportation will pick it up and deliver it safely to its new home. We offer a range of vehicle shipping options to suit your needs and budget. Our reliable vehicle transport carriers cover routes running in every direction across our country, from the West Coast to the East Coast and everything in between.
FREE Atlanta Car Shipping Quote
Need door-to-door auto transport? Nationwide Auto Transportation works closely with you to help you obtain the best quote for the service that is best suited to your requirements. We do offer certain discounts throughout the year, including $50 off military auto transport, and seasonal discounts for students auto transport and snowbirds car shipping. Please don't hesitate to speak to one of our door-to-door car shipping logistics consultants about the option that best suits your needs.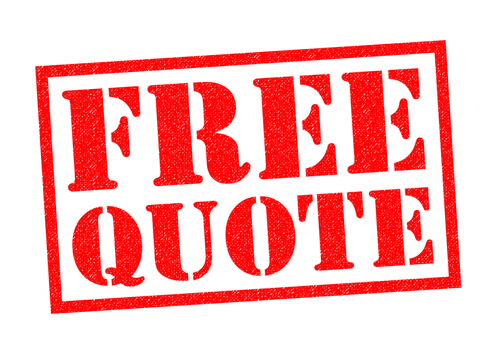 We await your call for service to start your auto transportation booking as we are always ready and available to satisfy our clients and give them the best auto shipping experience. If you need to ship your vehicle, give us a call today at 1-800-311-7073 to discuss your heavy duty shipping requirements or simply get a free quote on our online auto shipping calculator.
6 Reasons why Snowbirds Atlanta Car Shipping is Best
Every year, we make many snowbirds car shipping deliveries from Colorado and other frosty states down to the more sunny states, such as California, Texas, Louisiana, New Mexico, Florida, Georgia, Alabama, Mississippi.
Why should you consider shipping your car during the winter months instead of driving, there are many reasons, but here are a few:-
It's safer than driving in the snow.

It's much quicker to ship your car and fly down – no rest stops, meals and overnights.

It saves on wear and tear on your vehicle.

You don't have to change to snow tires.

Car shipping reduces stress – who needs stress during vacation??

It gives you more vacation time (a quick flight vs. days of road travel)
Snowbirds car shipping headed south towards Atlanta usually starts picking up in October, which ultimately means transportation becomes cheaper for cars heading north. The opposite is true during March or April when the snowbirds head back up north. If your time is flexible, that window will provide you with the best rates. Find out more about our Shipping rates.
Atlanta Car Shipping Service FAQ
Is my vehicle insured while in transit?
Yes. The US Department of Transportation requires all auto transporters maintain a valid insurance policy. Nationwide Auto Transportation takes the additional step of requiring all carriers in their network to list them as additionally insured. This means that, in the unlikely event of an accident, if that agent is unable to cover the claim, Nationwide Auto Transportation is able to file the claim through their insurance company directly.
Can I load my vehicle up with personal items?
It is not recommended to place any personal items in your vehicle during Atlanta car shipping service. Not only are items not insured during transport, but the DOT regulates what can be transported. The DOT can fine a transporter $10,000 if found to be carrying household goods. Moving companies are the only companies licensed to transport household goods. No firearms, hazardous materials, or illegal contraband are allowed at any time.
Which methods of payment are acceptable?
Nationwide Auto Transportation accepts all major credit cards or any type of certified funds prior to vehicle shipment. If you wish to pay upon delivery, a deposit is required to schedule your Atlanta car shipping service and the balance must be paid in full to the driver in cash or certified funds.
Do I have to be present for pickup and / or delivery?
Yes. Either you or an authorized agent must be present to sign for the condition of your vehicle at both pickup and delivery.
How far in advance should I plan my Atlanta car shipping service?
Placing your vehicle shipment order as far in advance as possible, will help ensure your vehicle is picked up and delivered within your requested time frame.
Where will my vehicle be picked up and delivered?
Your vehicle will be both picked up and delivered as close to your specified addresses as is physically possible. Certain government residential restrictions may prevent our drivers from arriving at your exact residence or there may be loading safety regulation issues. If we should find we are unable to arrive at a specified address, one of our agents will contact you to make appropriate arrangements.