Bakersfield Auto Transportation Service
Nationwide Auto Transportation offers professional Bakersfield, CA car transport. Located in the San Joaquin Valley, Bakersfield is a fast-growing city, thanks to the thriving oil industry. Other big industries that create a lot of employment include the aerospace, agriculture, energy and natural gas companies. People who move here for employment need to ship cars to Bakersfield, CA.
During spring, Bakersfield welcomes visitors from near and far to attend the Scottish Games and Clan Gatherings event. During Memorial Day weekend, the Kern County Basque Festival and the Kern County Fair is very well-attended. The Fox Theater and five movie theaters keep locals and visitors alike entertained all year long. It's no wonder people enjoy living in Bakersfield, and visiting the city for extended periods of time. When they do, they need Bakersfield, CA car shipping, which NAT provides.
When you ask Nationwide Auto Transportation to ship your car to Bakersfield, CA, you know exactly what's payable upfront. We use a state-of-the-art proprietary auto transportation calculator to provide accurate, competitive quotes based on your car's model and make, shipping distance, and current fuel prices. With our network of thousands of carriers operating on all the major routes in continental USA, you can expect fast, efficient Bakersfield, CA car shipping.
Get a FREE QUOTE on Bakersfield Auto Transport
Since our inception more than 15 years ago, we at Nationwide Auto Transportation have dedicated ourselves to becoming the foremost car shipment company in the US, offering both open transport car shipping and enclosed auto transport. We have earned an A+ rating on the BBB.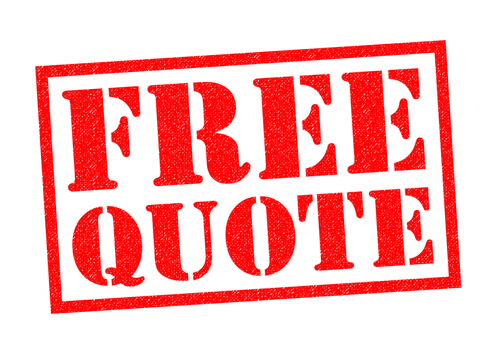 As the pioneers in auto transportation, we are dedicated to 100% client satisfaction. Nationwide Auto Transportation is a BBB A+ rated company which is fully insured, bonded, and licensed. We offer impeccable service, responsive customer support, and exceptional dependability to our valuable clients. Nationwide Auto Transport is proud to work with private citizens, college students, and military personnel, as well as auto dealerships, auctioneers, and company relocation enterprises.
Need a free open car transport quote? Don't hesitate to get in touch for a free, no obligation quote using our door to door car shipping calculator or by calling our friendly, helpful car shipping logistics consultants at  1800-311-7073.
California offers something for everyone and it happens to be one of our most popular vehicle shipping destinations. If you need to ship your car to California, Nationwide Auto Transportation can help. Our trusted car carriers are always traveling between the various states to Riverside, Orange County, San Diego, San Francisco and Los Angeles, to name a few.
If you need to move your car from California to any other US state, Nationwide Auto Transportation will pick it up and deliver it safely to its new home. We offer a range of vehicle shipping options to suit your needs and budget. Our reliable vehicle transport carriers cover routes running in every direction across our country, from the West Coast to the East Coast and everything in between.
8 Reasons to Choose our Bakersfield Auto Transport Services
Nationwide Auto Transportation has been about for over 15 years, serves approximately 50,000 customers, with 1800 vehicles transported on a monthly basis over 48 States. We are a reliable and experienced California car shipping service. We ensure that whether you are shipping to or from California your vehicle gets where it is going on time.
Nationwide Auto Transportation should be your preferred choice for Affordable Bakersfield Auto Transport Services because we:-
Are bonded ($75 Bond is required by the Federal Motor Carrier)

Licensed (All carriers contracted by Nationwide are required to have insurance with a minimum of $100K)

Insured

Offer GPS tracking

Have been in business for more than 15 years

Have many excellent customer reviews

Are A+ rated with the

Better Business Bureau

Work with experienced, insured carriers.
9 Tips in Preparing your Car for Transport to or from Bakersfield Auto Transport
Things you should consider when shipping using our Bakersfield auto transport include the fact that we value our customers and as such take great pride in being able to offer competitive pricing. In addition to providing world-class customer care and service. Here's how you can also help to ensure that you receive the best possible service when shipping with Nationwide Auto Transportation:
Remove all personal items such as clothing, electronics or accessories from the car. Visible items can result in theft..

Don't fill your gas tank all the way up before shipping as this adds extra weight. ¼ tank of gas in the car is the recommended.

The vehicle would need to be loaded onto the ramp so provide an extra set of keys so the driver can have access to move the vehicle.

Wash your vehicle before shipping in order to ensure the most accurate inspection.

Turn off or Deactivate car alarms.

Always request the bill of lading from the driver upon delivery.

Make sure the battery is in good working order and the car starts easily. A vehicle that stops operating in the midst of an auto transport will be treated as an inoperable vehicle (this may attract additional charges).

Secure any loose items such as racks, convertible tops, etc.

Disconnect projecting antennas for safety reasons

.
Weather Info for
Bakersfield