Ship a Car to or from Baltimore
Baltimore has a rich history that dates back to the 18th century tobacco trade. Located close to the Chesapeake Bay, Baltimore is a popular shipping port for the East Coast and the Midwest. As a result, Nationwide Auto Transportation has several trucks moving through Baltimore every week, collecting or delivering vehicles to the port. Vehicle imports and exports form a crucial part of our service offering as customers often find it is easier and more affordable to ship their vehicles overseas than to hire a car during their stay.
We also frequently work with individuals who move to or from Baltimore, or buy cars from out of state. Other clients include car collectors who need vintage cars shipped to exhibitions and car dealers or auctioneers who need t move their vehicles to other cities across the nation.
With more than a decade of working in the industry, we have established relationships with thousands of the best car carriers available today. We only work with shippers who have exemplary track records of providing safe and reliable Baltimore car shipping services. Whether you need us to collect or ship your car to the port, or any other Baltimore car shipping, you can trust us with your prized investment.
FREE Baltimore Car Shipping Quote
Nationwide Auto Transportation has become a go-to shipping company for moving vehicles across the United States. We are equipped with latest equipment and tools to dispatch your car safely anywhere in the USA, and we ship a variety of transportation modes including motorcycles, cars, boats, bikes, and scooters etc. Our door-to-door auto transport carriers are expected to maintain a 99% on-time collection and delivery service success rate with a quick turnaround time. We keep them to the highest standard of consistent achievement and it is this commitment to service excellence that has helped us ship in excess of 25,000 vehicles in 2018.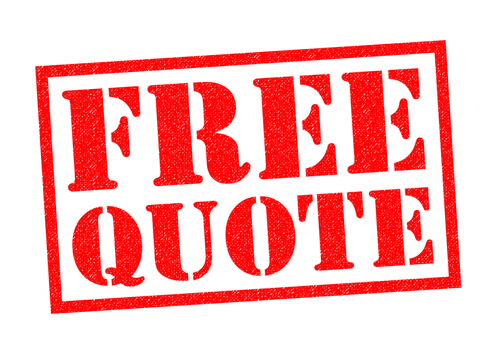 We await your call for service to start your auto transportation booking as we are always ready and available to satisfy our clients and give them the best auto shipping experience. If you need to ship your vehicle, give us a call today at 1-800-311-7073 to discuss your heavy duty shipping requirements or simply get a free quote on our online auto shipping calculator.
If you're a fan of golf, fishing, boating, or visual arts, you might be attracted to Maryland. Home to Washington State Park, Assateague Island National Seashore, or Airman Memorial Museum, you'll want to explore the state at your leisure, in your own car. If you want to ship your car to Maryland, you can rely on Nationwide Auto to deliver your car to Colombia, Annapolis, Baltimore or anywhere else fast and at the best possible rate.
If you need to move your car from Maryland to any other US state, Nationwide Auto Transportation will pick it up and deliver it safely to its new home. We offer a range of vehicle shipping options to suit your needs and budget. Our reliable vehicle transport carriers cover routes running in every direction across our country, from the West Coast to the East Coast and everything in between.
Door-to-Door Car Shipping Services to and From Baltimore
When car shipping to or from Baltimore it is important to know you qualify for door-to-door shipping. What is door-to-door shipping? This is car transportation services that allow you to get your car picked up at a specified location within Baltimore or another State and transported to your destination. Now, this does not necessarily mean directly from your front door to another front door. Some carriers are too big for low hanging power lines and branches. As such, law restricts them from making pick up in those areas. However they can travel to the nearest location and make the delivery or pick up there.
Car Buyers Transport to and From Baltimore
Looking into purchasing your new car from out of state? It may even be from another city within Maryland… Sometimes, car buyers just don't have the time to collect their new cars, and need to make use of car buyers transport – a professional car buyers transport service which collects your car from the address provided, and delivers it as close as possible to your destination.
Nationwide's Car Buyers Transport could very well be what you are looking for. Recently shipped your car from another country. In addition to that you need it delivered from the dock at which it arrived as close as possible to you destination. Or purchased a car from a dealership across country? After spending a small fortune on a car its natural that you would want the lowest rates possible on your car buyers transport.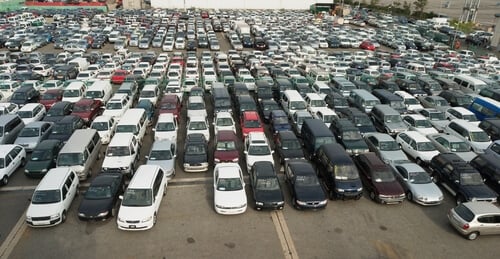 Our car buyers customers are free to choose between two shipping services which are:
Open Car Carrier – This is the preferred and most common mode of car buyers transport as it is cheaper and faster, not to mention safe.
Enclosed Car Carrier: This method of transport is preferred for luxury cars as this adds privacy and helps to secure your car from harsh weather conditions.
Baltimore Car Shipping Services & Car Buyers Transport
Nationwide Auto Transportation car buyers transport services is just what you need for safe, reliable, efficient services. We ensure that your car gets to its destination in one piece.
Car Buyers Transport [Baltimore]
Our car shipping uses the best suited carriers to make sure your vehicle is carried safely. Nationwide Auto Transportation Baltimore car shipping services are usually used by person moving into Baltimore or out of. This usually includes homeowners as well as college students. If you are a college student looking to make the move to Baltimore, then you are absolutely in luck! NAT has had over 15 years of experience in the car shipping service provider. Has shipped to over 50,000 customers over 48 states. Nationwide Auto Transportation is the leading car buyers transport companies in Baltimore metropolitan area.
Weather Info for
Baltimore