Boulder Car Shipping Services
Boulder Car Shipping Services from NAT
Need to escape from the fast pace of the city life, let home-grown Nationwide Auto Transportation help you reconnect with nature in Boulder, Colorado. At Nationwide Auto Transportation, our aim is to help you get there safely by transporting your vehicle so you don't have to with our professional Boulder car shipping services.
Whether you choose to make the trip to and from Boulder, CO during the winter or summer months NAT has got you covered. Want to learn more about Boulder, Colorado here are 10 Reasons Why You Should Move to Boulder.
Door-to-Door Boulder car shipping services[Auto Transportation]
Nationwide auto transportation is an efficient and reliable car shipping service that delivers your car right to your front door. There are many car shipping companies to choose from, but when you book your door-to-door Boulder auto shipping service through NAT, we will will send a licensed, bonded and experienced driver to collect your vehicle from your selected location and deliver it to the destination specified on the order.
Each carrier is:
Registered with the Federal Motor Carrier Safety Association

Licensed by the Department of Transport

Approved by the Better Business Bureau

Insured sufficiently
When it comes to on-time collection and delivery, at Nationwide Auto Transportation our carriers are expected to maintain a 99% successful turnaround time. An excess of 25,000 vehicles were transported in 2018 but that in no way places a cap on our capabilities. In 2019 a variety of new strategies, tools and services will be launched to increase this amount to 40,000.
Find out more about our door-to-door Boulder car shipping services.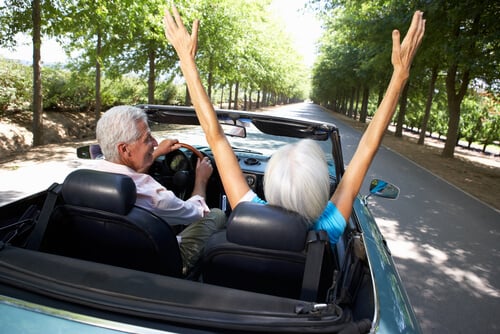 6 Reasons why Snowbirds Boulder Car Shipping is Best
Every year, we make many snowbirds car shipping deliveries from Colorado and other frosty states down to the more sunny states, such as California, Texas, Louisiana, New Mexico, Florida, Georgia, Alabama, Mississippi.
Why should you consider shipping your car during the winter months instead of driving, there are many reasons, but here are a few:-
It's safer than driving in the snow.

It's much quicker to ship your car and fly down – no rest stops, meals and overnights.

It saves on wear and tear on your vehicle.

You don't have to change to snow tires.

Car shipping reduces stress – who needs stress during vacation??

It gives you more vacation time (a quick flight vs. days of road travel)
Snowbirds car shipping headed south usually starts picking up in October, which ultimately means transportation becomes cheaper for cars heading north. The opposite is true during March or April when the snowbirds head back up north. If your time is flexible, that window will provide you with the best rates. Find out more about our Shipping rates.
Boulder car shipping services FAQ
Is my vehicle insured while in transit?
Yes. The US Department of Transportation requires all auto transporters maintain a valid insurance policy. Nationwide Auto Transportation takes the additional step of requiring all carriers in their network to list them as additionally insured. This means that, in the unlikely event of an accident, if that agent is unable to cover the claim, Nationwide Auto Transportation is able to file the claim through their insurance company directly.
Can I load my vehicle up with personal items?
It is not recommended to place any personal items in your vehicle during Boulder car shipping. Not only are items not insured during transport, but the DOT regulates what can be transported. The DOT can fine a transporter $10,000 if found to be carrying household goods. Moving companies are the only companies licensed to transport household goods. No firearms, hazardous materials, or illegal contraband are allowed at any time.
Which methods of payment are acceptable?
Nationwide Auto Transportation accepts all major credit cards or any type of certified funds prior to vehicle shipment. If you wish to pay upon delivery, a deposit is required to schedule your Boulder car shipping service and the balance must be paid in full to the driver in cash or certified funds.
Do I have to be present for pickup and / or delivery?
Yes. Either you or an authorized agent must be present to sign for the condition of your vehicle at both pickup and delivery.
How far in advance should I plan my Boulder car shipping service?
Placing your vehicle shipment order as far in advance as possible, will help ensure your vehicle is picked up and delivered within your requested time frame.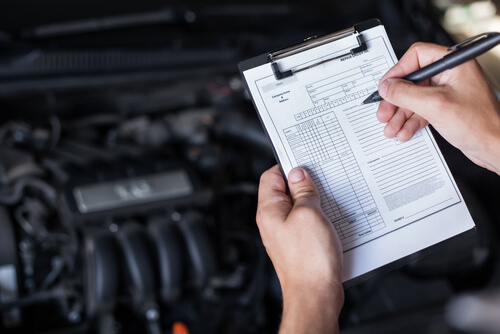 Currently in Boulder Colorado and looking to get your car washed or Inspected?
[Here are a few Places]
Swedish Motors:

Services offered includes engine repairs, Oil Change, Tire Rotation and Wheel adjustment, Battery Services, Braker Services, Transmission Repairs, Air Conditioning Services, Vehicle Electrical Repair, Headlight and Taillight Services, Suspension Services.
Contact Information: Phone number(303) 443-4812
Location: 2500 47th St, Ste 6, Boulder, CO 80301
Details Shop:

Services offered includes Complete Interior Detailing, Polishing Services, Wheel and Rim Detailing, Engine Cleaning, Headlights restoration, Oxidation Removal, Tar-Bugs-Tree Sap Removal, Scratch Removal, Interior Detailing,  Paint Restoration, Car Wash, Tire Detailing, Vacuuming, Waxing Services, Paint Protection, Interior Shampoo.
Contact Information: Phone number (303) 444-2113
Location: 6270 Arapahoe Rd, Boulder, CO 80303
Puddle Car Wash:

Car wash and Detailing. Shampoo carpets and seats, Clean and condition leather and vinyl, Clean ashtrays, mats, and windows, Vacuum trunk, Car wash included, Paint and clear coat restoration and wax. Clean fender wells, rims, tires, bumpers, trim and windows. Car wash and vacuum included.
Contact Information: (303) 447-9274
Location: 3100 28th St, Boulder, CO 80301
PureClean Auto Spa:

Services offered include Wheel Cleaning, Waxing Services, Tire Cleaning, Engine Cleaning, Underbody Wash, Self-serve Car Wash, Vacuuming, Protectant/Coating, Carpet Cleaning, Touchless Car Wash
Contact Information: (720) 457-6759
Location: 2490 E Coalton Rd, Broomfield, CO 80027
Complete Auto Glass:

Services offered includes Window Replacement, Windshield, Repair, Rock Chip Repair, Window Repair, Mirror Repair, Windshield Replacement, Mobile Services, Mirror Replacement.
Contact Information: (303) 395-5031
Location: Serving Thornton Area, 761 W 84th Ave, Thornton, CO 80260
List of Zip Codes For Boulder
80516
80533
80544
80455
80026
80025
80466
80301
80471
80303
80302
80305
80304
80309
80481
80314
80310
80502
80501
80504
80503
80510