Car Buyers Transport Services San Jose, CA
Car Buyers Transport to and From San Jose
Looking into purchasing your new car from out of state? It may even be from another city within California… Sometimes, car buyers just don't have the time to collect their new cars, and need to make use of car buyers transport – a professional car buyers transport service which collects your car from the address provided, and delivers it as close as possible to your destination.
Nationwide's Car Buyers Transport could very well be what you are looking for. Recently shipped your car from another country. In addition to that you need it delivered from the dock at which it arrived as close as possible to you destination. Or purchased a car from a dealership across country? After spending a small fortune on a car its natural that you would want the lowest rates possible on your car buyers transport.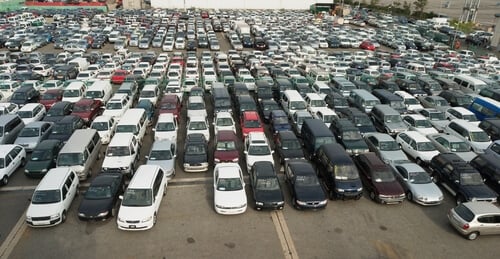 Our car buyers customers are free to choose between two Shipping services which are:
Open Car Carrier – This is the preferred and most common mode of car buyers transport as it is cheaper and faster, not to mention safe.
Enclosed Car Carrier: This method of transport is preferred for luxury cars as this adds privacy and helps to secure your car from harsh weather conditions.
San Jose, California Car Shipping Services & Car Buyers Transport
San Jose is the largest city in the Silicon Valley, located at the southern tip of San Francisco Bay. Since the 1960s, San Jose has experienced incredible growth, thanks to its reputation as the tech-hub of the world, perhaps. Start-ups and companies who wish to grow or expand their reputations as innovators in the field of science and technology flock to San Jose.
However, it's not all business all the time in San Jose. The city also houses cultural institutions and a vibrant nightlife. If you're moving to San Jose for business, be sure to make time to play and take in the many attractions on offer, including Raging Waters, Winchester Mystery House, and the History Park located in Kelley Park.
With about three-hundred sunny days a year, tourists flock to the city from near and far during the annual snowbird season. Getting around the cities large freeway systems is much easier in your own car. So whether you're visiting San Jose for a few weeks, or moving to the city for a fresh start, speak to Nationwide Auto Transportation about your car shipping needs. We offer regular routes to and from San Jose to ensure fast, affordable and efficient car buyers transport.
Want to connect with nature and participate in biking, hiking, running and swimming? Making the move to San Jose California may just be right for you. The residents there are very active and enjoy engaging in these activities. Nationwide Auto Transportation car buyers transport services is just what you need for safe, reliable, efficient services. We ensure that your car gets to its destination in one piece.
Car Buyers Transport [San Jose]
Our car shipping uses the best suited carriers to make sure your vehicle is carried safely. Nationwide Auto Transportation San Jose car shipping services are usually used by person moving into San Jose or out of. This usually includes homeowners as well as college students. If your a college student looking to make the move to San Jose City College, San Jose State University to name a few. Then you are absolutely in luck! NAT has had over 15 years of experience in the car shipping service provider. Has shipped to over 50,000 customers over 48 states. Nationwide Auto Transportation is the leading car buyers transport companies in San Jose metropolitan area.
FREE SAN JOSE CAR BUYERS TRANSPORT QUOTE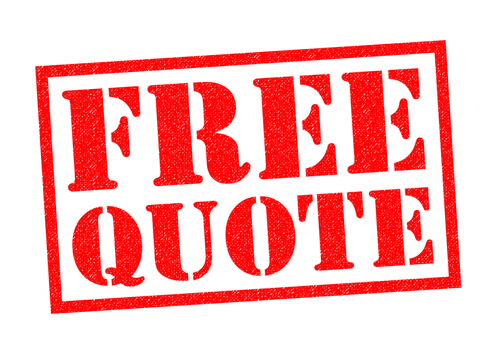 Call us now to start your car buyers transport booking as we are always ready and available to satisfy our clients and give them the best auto shipping experience. If you need to ship your vehicle, give us a call today at 1-800-311-7073 to discuss your heavy duty shipping requirements or simply get a free quote on our online auto shipping calculator.
Why Should Select Car Buyers Transport
Here are a few benefits of selecting our Car Buyers Transport:
It is convenient:

No interstate travel required

It Saves You Money:

No need to buy an airplane ticket to go collect the car.
Hassle Free: We will schedule the pickup with the seller, so you don't have to
Why we are one of the customer service leaders in the car shipping game. At Nationwide Auto Transportation we offer:
What You Should Know About Car Shipping in California
We are one of the customer service leaders in the car shipping game in California. We go above and beyond
to give our customers the satisfaction they are looking for. Convenience is our priority because we want you to feel confident making us your desired shipping company. We offer you door-to-door shipping which is definition of convenience. All carriers contracted by Nationwide are required to have insurance with a minimum of $100K. Bonded car transportation ($75 Bond is required by the Federal Motor Carrier Safety Association). You would not have to sit and wonder where your car is located and how far it has reached. With our Tracking Services  you exactly where your car is located. We are the gold standard. We have been A+ rated by the Better Business Bureau.
San Jose California
Get up and Get Loud for the San Jose Sharks! San Jose is home of the locally known hockey team, the Shark Tank. This team was founded in the 1900 and despite the fact that they have never actually won a Stanley Cup they are still loved and cherished by all. The infamous shark tank is not all San Jose is known for, if your're in-tune with anything technology you must have heard the name Silicon Valley at least once or twice. Silicon Valley is a group of communities that they are known as the headquarters for the source of computer technology. These include silicon chip technology, computer design, apps and Apples, smart phones basically everything smart everything. All the amazing activities in San Jose have brought a diverse group of people to its doors. This is great news for food lovers. There are diverse food options from various cultures such as Vietnamese delicacies, Asian cuisines and more. Bes sure to check the multitude of restaurants once there.
Car Wash: While being transported your car can become a dust magnet, if your in need of car wash service before and or after shipping, here a few suggestions.
Pacific Hand Car Wash:

Waxing Services, Car Wash, Oxidation Removal, Paint Protection, Fragrance/Air Freshener, Tire Cleaning, Polishing Services, Paint Restoration.
Contact Information: (408) 371-6660
Location: 1667 S Bascom Ave, Campbell, CA 95008
San Jose Auto Steam Clean:

Tar, Bugs & Tree Sap Removal, Protectant/Coating Engine Cleaning, Underbody Wash.
Contact Information: (408) 288-7440
Location: 32 Stockton Ave, San Jose, CA 95126, Downtown
Classic Car Wash:

Call the contact number below or visit the location for information on services offered.
Contact Information: (408) 377-2525
Location: 981 E Hamilton Ave, Campbell, CA 95008, Willow Glen
Car Inspection Services: Want to make sure your newly bought car is in perfect working order before you have it shipped. Here are a few car inspection services in and around the San Jose area.
Morin Tires:

Services offered includes Tire Pressure Monitoring Service Repair, Wheel Alignment, Tire Rotation, Tire Balancing, Tire Repair, Tire Installation, Run-Flat Tire Services.
Contact Information: (408) 883-3470
Location: 661 Willow St, San Jose, CA 95125
Akin's Auto Repair:

Services offered includes Brake Services, Engine Repair, Air Conditioning Services, Transmission Repair, Battery Services, Oil Change, Vehicle Electrical Repair.
Contact Information: (408) 885-1898
Location: 782 Park Ave, Unit 6, San Jose, CA 95126
TLS Auto Service:

Call contact information or visit location below for details on the services offered.
Contact Information: (408) 241-3848
Location: 350 S Kiely Blvd, Ste 1, San Jose, CA 95129 West San Jose
List of Zip Codes For San Jose
95101
95110
95111
95112
95113
95116
95117
95118
95119
95120
95121
95122
95123
95124
95125
95126
95127
95128
95129
95130
95131
95132
95133
95134
95135
95136
95138
95139
95140
95141
95148.
Weather Info for
San Jose