Car Shipping Services Portland, Oregon
Need Car Shipping Services to Portland OR?
Moving to or from Clackamas County? Then you may well need Portland car shipping services to help facilitate your relocation. The City of Roses, as Portland is also known, is home to some of the most eclectic people, but one thing everyone has in common, is the fact that they care for the environment. It is one of the greenest cities in America. Portland also has an active music and art scene. Residents live by the slogan 'Keep Portland Weird' – it's part of their local culture.
When you're looking to visit or relocate to Portland, you may consider making use of a Portland car shipping company to handle the relocation on your behalf. With Nationwide Auto Transportation, you don't have to waste time and risk wear and tear by driving hundreds of miles. We will collect your car from your location, whether it's in New York, Los Angeles, Miami, Seattle, Dallas, Atlanta, Las Vegas, San Jose, or any other city in the U.S. and bring it to you in Portland.
Nationwide Auto Transportation offers Portland car shipping, motorbike shipping, boat shipping, truck shipping, and transportation of any other vehicle. You can rely on our experienced, skilled team to ship your car.
Portland, Oregon Car Shipping Services
Looking to ship your car to Portland? NAT is the largest company in that metropolitan area. With over 15 years of experience in the car shipping services industry, we at Nationwide Auto Transportation place your satisfaction at the forefront of our minds. Whatever your reason for requiring our services, we thank you. Additionally, we pledge to not only meet your expectations, but exceed them on all accounts.
Figures never lie and we know you'd want someone with experience to handle your vehicle. We have over 50,000 customers that's growing on a daily basis. We also ship over 1800 vehicles every month to approximately 48 States. Be sure to look at our client testimonials to see how satisfied customers are with the service they have received.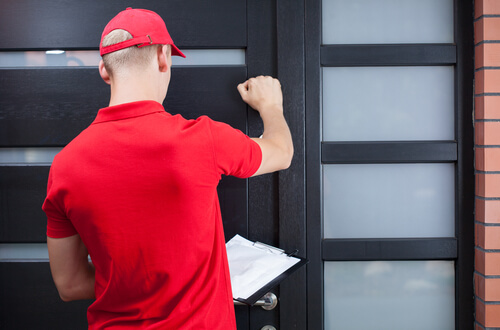 Why Nationwide Auto Transportation Portland Oregon Car Shipping Services
Curious about what you get when your car is being shipped to Portland by NAT? How about from Portland across state? No matter the route, quality and customer satisfaction is guaranteed as each shipment offers:-
Door-to-Door Transportation service

Bonded car transportation ($75 Bond is required by the Federal Motor Carrier)

A+ rated with the

Better Business Bureau
There are many excellent customer reviews of our satisfied clients expression gratitude. Be sure to have a look and see the standard at which we operate.
FREE Portland Oregon Car Shipping Quote
Nationwide Auto Transportation is an expert when it comes to urgent car transportation; we can arrange a same day pickup through our trusted and extensive network of transporters. Your car will be picked up within 24 hours and the delivery time will depend on the route and the distance to destination.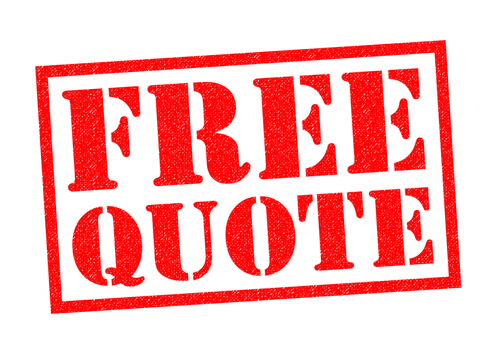 We await your call for service to start your auto transportation booking as we are always ready and available to satisfy our clients and give them the best auto shipping experience. If you need to ship your vehicle, give us a call today at 1-800-311-7073 to discuss your heavy duty shipping requirements or simply get a free quote on our online auto shipping calculator.
Things You Should Know About Car Shipping in Portland, Oregon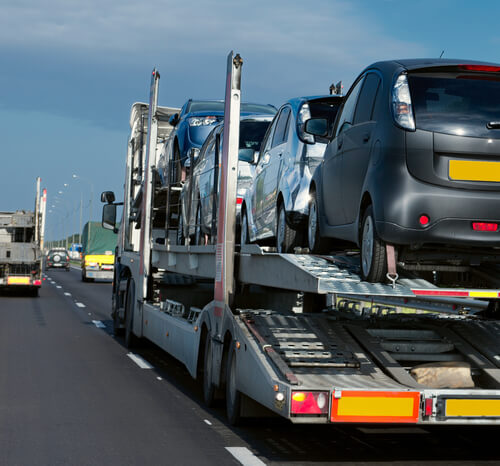 Every vehicle that is being shipped on our Portland route is carried on licensed carriers. Once you receive a quote from our online site or customer service dispatcher there is hardly any need for additional insurance. That's because your quote includes general liability insurance at no additional cost. You may choose to protect your cargo/ vehicle with additional insurance when shipping from or to Portland. There are different insurance providers in the Portland market that cover stolen or lost packages as well as damages that happen during transit. All carriers contracted by Nationwide along the Portland route are required to have insurance with a minimum of $100K. While shipping along our Portland route it is also possible to track your vehicle from the start of its transportation to the end. Our carriers are tagged with GPS trackers that allows you to see where they are along the route. During the cold winter months we've also made provisions for Snowbird shipping to take you and the family down to warmer weather.
How do I prepare my vehicle for transport to or from Portland?
Our Nationwide Transportation specialists created a checklist that helps you get ready for shipping to and From Portland, Oregon. When preparing your car for transport:
Make sure that your vehicle is working. This means that the engine, brakes, tires, and all safety equipment are working. It must be safely drivable in order for our company to transport it.

Make sure all of your vehicle's anti-theft (alarm) devices have been turned off.

Take off any outside antennas and, if necessary, fold in outside mirrors.

If this applies to you please make sure that all truck bed liners and shells are secured for transport.

Be sure to tell our agent of any items such as low hanging fog lights; running boards; luggage racks; and/or spoilers when you call to schedule your vehicle's transport. Items like this alter the dimensions and it is extremely important that we are made aware of such details.

Make sure that all moveable interior accessories have been removed. This includes GPS systems, stereo faceplates, and car phones.

Make sure that convertible tops have no damage. If they are damaged repair where necessary.

Check all fluid levels (brake, battery, transmission fluid, anti-freeze).

Completely charge and mount your vehicle's battery.

Tires should be properly aerated.
Facts About Portland Oregon
Did you know that Portland Oregon enjoys tax free shipping? You can walk around, pick up anything and never pay any sales tax. Isn't that amazing? There are many amazing reasons why Portland Oregon should be your preferred destination. Book your trip to Portland and experience first hand why they have the Number 1 World's Best Airport. Portland International Airport has been voted at the number 1 airport in the world four years in a row. Isn't that impressive! If you are going to travel why not travel with class? Additionally Portland has experienced almost 50% growth in the last 50 years. Clearly something amazing is happening in Portland.
If you are vegetarian or vegan and a bit worried about eating options after making the move to Portland. There is absolutely no need to worry. Portland has the largest number of diner options in the country for vegans and vegetarians. In addition to that Portland is also known for it creativity when it comes to having diverse restaurants and food scenes.
Whether you love food, nature, tax free shipping or all of the above. Portland Oregon should definitely be your choice.
Car Wash
Want to have your car shipped but wondering where in Portland you can find good car wash services? Here are a few options of car wash services in and around the Portland area. It is important to wash your car before or after shipping as this makes inspection a lot easier as scrapes are more visible. If you are using an open carrier for long distances, washing before hand might not make much of a difference. This is so because while using an open carrier the vehicle is exposed to dust and dirt. However washing it once it has arrived at its location would be great.
Tom Dwyer Automotive Services:

Call contact number or visit location below for details on services offered.
Contact Information: (503) 230-2300
Location: 530 SE Tenino St., Portland, OR 97202
United Car Wash:

Services include Wheel Cleaning, Waxing Services, Tire Cleaning, Interior Detailing, Engine Cleaning, Tunnel Car Wash, Underbody Wash, Self-serve Car Wash.
Contact Information: Phone number(503) 781-1406
Location: 9855 SW Walnut Pl, Portland, OR 97223
Uptown Auto Detail:

Call the contact information or visit the location below for details on the services offered.
Contact Information: (503) 222-7378
Location: 1222 SW 17th Ave
Portland, OR 97205Goose Hollow, Southwest Portland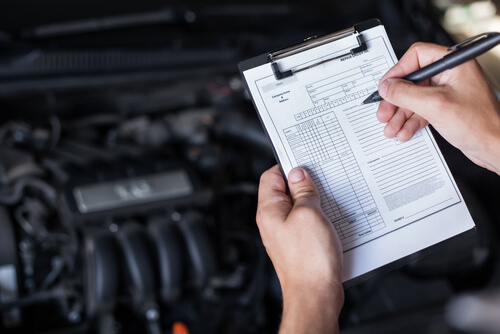 Car Inspection Services
Car Inspection services are important because ensuring your car is in proper working order before shipping could save you money. If the breaks, steering, engine or any of the cars features that allows it to start and move are not working. The vehicle would be treated as inoperable and would require the use of a winch. This usually attracts additional costs.
Green Drop Garage:

Services offered include Oil Change, Engine Repair, Tire Rotation & Wheel Alignment, Brake Services, Vehicle Electrical Repair, Battery Services, Headlight & Taillight Services, Transmission Repair.
Contact Information: (503) 236-7767
Location: 1417 SE 9th Ave, Portland, OR 97214 Central Eastside, Buckman, Southeast Portland
Atomic Auto:

Vehicle Inspections, Tire Rotation, Shuttle Services, Tire Installation, Tire Pressure Monitoring Service, Tire Balancing, Tire Repair
Contact Information: (503) 969-3134
Location: 610 NE 102nd Ave, Portland, OR 97220
Everett Street Autoworks:

Services offered include Oil Change, Engine Repair, Towing, Tire Rotation & Wheel Alignment, Transmission Repair, Headlight & Taillight Services, Brake Services and Vehicle Electrical Repair among others.
Contact Information: (503) 221-2411
Location: 509 NW Everett St
Portland, OR 97209
List of Zip Codes For Portland
97034
97035
97080
97086
97201
97202
97203
97204
97205
97206
97208
97209
97210
97211
97212
97213
97214
97215
97216
97217
97218
97219
97220
97221
97222
97223
97225
97227
97229
97230
97231
97232
97233
97236
97239
97266
Weather Info for
Portland