Car Shipping Services Chandler AZ
Is Chandler AZ, your new destination? Choosing the right car shipping service to get your family there is a crucial decision and we at Nationwide Auto Transportation are here to help.
Here are seven reasons why Nationwide Auto Transportation should be your number one choice:
Open and or Closed Carriers

Bonded car transportation ($75 Bond is required by the Federal Motor Carrier)

Licensed carriers (All carriers contracted by Nationwide are required to have insurance with a minimum of $100K)

tracking

Many excellent customer reviews

A+ rated with the

Better Business Bureau
Here is a checklist of what you would need to ship with us:-
A car/ Vehicle

Deposit paid by card

Balance paid by cash or cashiers cheque

Contact name and information

Vehicle information such as make, model, year, operability.
NAT: The leader in Chandler AZ Car Shipping
Located in Maricopa County, Chandler is considered a suburb of Phoenix, Arizona's biggest city. A major center for the tech industry, it is home to Intel – which has four offices in the area – and Orbital Sciences Corp. The city is also home to famous residents, such as Ice-T who lives here on a part time basis, NFL player Matt Leinart, NASCAR driver T.J. Clarke and World Wrestling Entertainment professional wrestler, Shawn Michaels.
The city has a wonderful climate and much to offer visitors and permanent residents alike, including the Ostrich Festival. Having a car is a must when you live in Chandler, as it provides easy access to the many recreational and outdoor opportunities and to get to work. Nationwide Auto Transportation moves many cars each month on behalf of people moving to Chandler or out of the city to another state altogether.
Chandler, Arizona is a great place to live. Let Nationwide Auto Transportation help facilitate your move. Simply request a free online car shipping quote via our auto shipping calculator or by calling our offices. Our friendly, experienced consultants are standing by to answer all your questions. We look forward to helping you facilitate your auto shipping requirements.
Nationwide Chandler AZ Auto Shipping
We at Nationwide Auto Transportation understand what your vehicle means to you. That's why we only work with the most reliable carriers to fulfill our car transport services. Each carrier is:

Registered with the Federal Motor Carrier Safety Association
Licensed by the Department of Transport
Approved by the Better Business Bureau
Insured sufficiently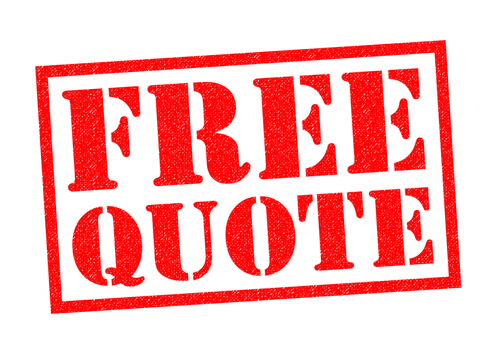 Our door-to-door auto transport carriers are expected to maintain a 99% on-time collection and delivery service success rate with a quick turnaround time. We keep them to the highest standard of consistent achievement and it is this commitment to service excellence that has helped us ship in excess of 25,000 vehicles in 2018.
Request a free quote now, or call us if you have any questions.
Ship Your Car or Truck to and From Chandler AZ Today!
With over 15 years of experience in the business we definitely know the ins and outs of auto transportation. When choosing to ship your car to or from Chandler AZ, go with experienced reliable transportation that is licensed, insured and bonded. We know that auto transportation can be a stressful and tiring task, but sometimes it needs to be done and we specialize in transporting motorcycles, cars, SUV's, trucks, RV's and vans to and from Chandler AZ.
Why Choose From our Chandler AZ Car Shipping Company
There are many auto transport companies that are highly competitive and when you seek Chandler AZ car shipping services there are many other companies more than your expectations. Selecting the best car transporter to ship your car to and from Chandler AZ can be a difficult decision. Our Chandler AZ shipping service is perfect for getting things done. We are constantly working to be the best Auto Transport Company in the business.
Chandler AZ Car Shipping FAQ
Is my vehicle insured while in transit?
Yes. The US Department of Transportation requires all auto transporters maintain a valid insurance policy. Nationwide Auto Transportation takes the additional step of requiring all carriers in their network to list them as additionally insured. This means that, in the unlikely event of an accident, if that agent is unable to cover the claim, Nationwide Auto Transportation is able to file the claim through their insurance company directly.
Can I load my vehicle up with personal items?
It is not recommended to place any personal items in your vehicle during Boulder car shipping. Not only are items not insured during transport, but the DOT regulates what can be transported. The DOT can fine a transporter $10,000 if found to be carrying household goods. Moving companies are the only companies licensed to transport household goods. No firearms, hazardous materials, or illegal contraband are allowed at any time.
Which methods of payment are acceptable?
Nationwide Auto Transportation accepts all major credit cards or any type of certified funds prior to vehicle shipment. If you wish to pay upon delivery, a deposit is required to schedule your Chandler AZ car shipping service and the balance must be paid in full to the driver in cash or certified funds.
Do I have to be present for pickup and / or delivery?
Yes. Either you or an authorized agent must be present to sign for the condition of your vehicle at both pickup and delivery.
How far in advance should I plan my Chandler AZ car shipping service?
Placing your vehicle shipment order as far in advance as possible, will help ensure your vehicle is picked up and delivered within your requested time frame.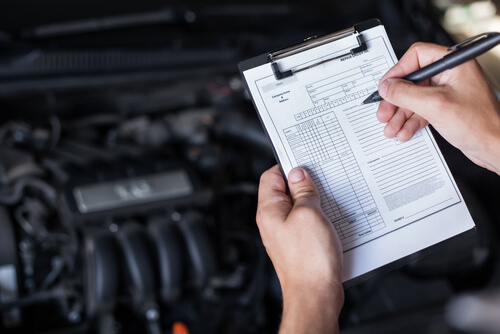 Weather Info for
Chandler