Charlotte Car Shipping Service
Interested in moving to Charlotte, North Carolina and not sure how to make the move? You probably don't want to drive all the way across the country. At Nationwide Auto Transportation we are here to help with your Charlotte car shipping service needs. While in Charlotte you may be wondering what's there to do but here are 13 Reasons Why You Should Visit Charlotte, North Carolina.
Charlotte, NC Auto Transport
Whenever you need Charlotte car shipping services, you can rely on Nationwide Auto Transportation. As a reliable auto transport company with more than twelve years of industry experience, we offer shipping for all types of vehicles to all cities in the continental U.S. and to and from all the major ports. From cars to boats, motorbikes, golf carts and everything in between, our door-to-door car shipping service is here to make the process faster, easier and more affordable for you.
Whether you're planning a move or just a trip, our Charlotte car shipping services can ensure that you have your trusted vehicle with you in the shortest amount of time possible. We will pick your car up at your door (or the nearest accessible location), and deliver it to your chosen destination. It's that simple. Need storage as part of your Charlotte auto shipping service? We will gladly collect or deliver your car to your chosen facility.
Saving you Time and Money on Charlotte Car Shipping Service [Auto Shipping]
Time is money! We understand how valuable your time is and that is why we go above and beyond to give you your time back. Why spend two or more days driving across country when you can have your vehicle shipped at no hassle to you for the same cost or less. Here at Nationwide Auto Transportation, we have been recognized for our excellent dedication to our customers. When you use our Charlotte Auto Shipping services, you can expect nothing but the best and to always be treated with exceptional customer service.
Shipping your Car from Charlotte, NC
Heading to Charlotte to watch your favorite NASCAR driver race and your looking a reliable car shipping agency to not only deliver your car to its destination, but deliver it safely and on time. Look no further, our car shipping services is just what you need. With over 15 years of experience in the game, we know exactly how to not only satisfy our customers but exceed their expectations. Nationwide Auto Transportation offers a reliable door-to-door shipping service to and from Charlotte, NC. Since Nationwide Auto Transportation is the leader in this area we can save you money and at the same time provide you with the best service. We offer open and enclosed car shipping, shipping for motorcycles, pickup trucks, SUV's, boats, jet skis, RVs and any type of vehicles.
Here is a checklist of what you would need to ship with us:-
A car/ Vehicle

Deposit paid by card

Balance paid by cash or cashiers cheque

Contact name and information

Vehicle information such as make, model, year, operability
Get a FREE Charlotte Car  Shipping Quote
Since our inception more than 15 years ago, we at Nationwide Auto Transportation have dedicated ourselves to becoming the foremost car shipment company in the US, offering both open transport car shipping and enclosed auto transport. We have earned an A+ rating on the BBB.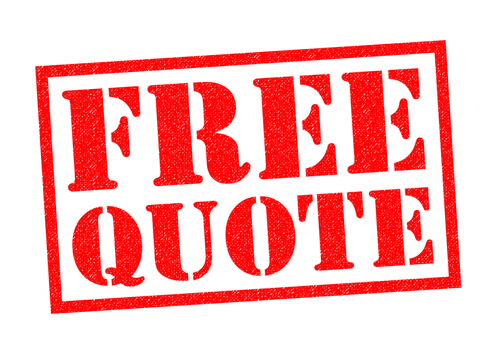 Speak to one of our consultants today about open, enclosed, roll on roll off and expedited vehicle shipping. We take exceptional car of your car so you don't have to worry. In addition to great rates, we offer exceptional Charlotte car shipping services. Put us to the test today.
We await your call for service to start your auto transportation booking as we are always ready and available to satisfy our clients and give them the best auto shipping experience. If you need to ship your vehicle, give us a call today at 1-800-311-7073 to discuss your heavy duty shipping requirements or simply get a free quote on our online auto shipping calculator.
8 Reasons to Choose Nationwide Auto Transportation for your Charlotte car shipping service
Our customers are always on our mind. In the over 15 years of existence we have gained a plethora of experiences that guarantees customer satisfaction. We have come a long way, but we are only getting started, with approximately 50,000 shipping customers and 1800 monthly vehicle transport over 48 States we come highly recommended. Here's why should make it Nationwide Auto Transportation, we offer:-
Open and or Closed Carriers

Door-to-Door Charlotte car shipping service

Bonded ($75 Bond is required by the Federal Motor Carrier)

Licensed carriers (All carriers contracted by Nationwide are required to have insurance with a minimum of $100K)

Offer tracking

Have many excellent customer reviews

Are A+ rated with the

Better Business Bureau
Charlotte car shipping service 

FAQ

Is my vehicle insured while in transit?

Yes. The US Department of Transportation requires all auto transporters maintain a valid insurance policy. Nationwide Auto Transportation takes the additional step of requiring all carriers in their network to list them as additionally insured. This means that, in the unlikely event of an accident, if that agent is unable to cover the claim, Nationwide Auto Transportation is able to file the claim through their insurance company directly.

Can I load my vehicle up with personal items?

It is not recommended to place any personal items in your vehicle during Charlotte car shipping service. Not only are items not insured during transport, but the DOT regulates what can be transported. The DOT can fine a transporter $10,000 if found to be carrying household goods. Moving companies are the only companies licensed to transport household goods. No firearms, hazardous materials, or illegal contraband are allowed at any time.

Which methods of payment are acceptable?

Nationwide Auto Transportation accepts all major credit cards or any type of certified funds prior to vehicle shipment. If you wish to pay upon delivery, a deposit is required to schedule your Charlotte car shipping service and the balance must be paid in full to the driver in cash or certified funds.

Do I have to be present for pickup and / or delivery?

Yes. Either you or an authorized agent must be present to sign for the condition of your vehicle at both pickup and delivery.

How far in advance should I plan my Charlotte car shipping service?

Placing your vehicle shipment order as far in advance as possible, will help ensure your vehicle is picked up and delivered within your requested time frame.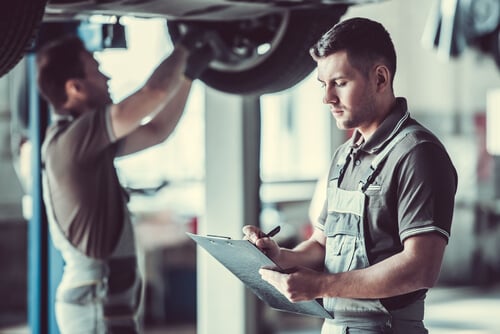 Car wash and Detailing Services in Charlotte
Autobell Car Wash:

Call the contact number or visit the location below to find out about the services offered.
Contact Information: (704) 523-0478
Location: 2326 South Blvd, Charlotte, NC 28203
Boyd's Car Wash N Detailing:

services offered include

Waxing Services, Engine Cleaning, Car Wash, Oxidation Removal, Tar, Bugs & Tree Sap Removal, Paint Protection, Hand Wash, Fragrance/Air Freshener, Mobile Car Wash, Mobile Detailing Services, Wheel Cleaning, Interior Detailing
Contact Information: (214) 254-0776
Location: 500 East Morehead St., Parking Garage Level B, South Charlotte, NC 28202.
Galleria Express Car Wash:

Services offered include Wheel Cleaning, Waxing Services, Tire Cleaning, Protectant/Coating, Vacuuming, Tunnel Car Wash, Touchless Car Wash.
Contact Information: (704) 841-0834
Location: Serving Charlotte Area: 1906 Sardis Rd N, Charlotte, NC 28270
List of Zip Codes For Charlotte
28078
28105
28134
28202
28203
28204
28205
28206
28207
28208
28209
28210
28211
28212
28213
28214
28215
28216
28217
28226
28227
28244
28262
28269
28270
28273
28277
28278
28280
28282
Weather Info for
Charlotte