Chula Vista Car Shipping Services
Chula Vista, CA is a large city in the San Diego metro area. Many people are drawn here due to the city's proximity to downtown San Diego and the lovely mountain views and San Diego Bay that seem to stretch to infinity. Only seven miles from the Mexican border, this gateway tourism hotspot is popular with tourists heading south and north alike.
As you might expect, Chula Vista has a lot of entertainment to offer, including the Chula Vista Marina, Chula Vista Nature Center, as well as shopping, dining, theatrical productions, and live shows at the amphitheater and at OnStage Playhouse.
California offers something for everyone and it happens to be one of our most popular vehicle shipping destinations. If you need to ship your car to California, Nationwide Auto Transportation can help. Our trusted car carriers are always traveling between the various states to Riverside, Orange County, San Diego, San Francisco and Los Angeles, to name a few.
If you need to move your car from California to any other US state, Nationwide Auto Transportation will pick it up and deliver it safely to its new home. We offer a range of vehicle shipping options to suit your needs and budget. Our reliable vehicle transport carriers cover routes running in every direction across our country, from the West Coast to the East Coast and everything in between.
Nationwide Auto Transportation offers regular routes through California, visiting San Diego, Imperial Beach, National City, Coronado, La Presa and Chula Vista.When you work with Nationwide Auto Transportation, you can rest assured that only the most modern enclosed carriers will be used (if you choose enclosed transport) to ship your classic car. Our reliable matrix of delivery carriers operate across forty-eight states, delivering professional experience and care.
When you need door-to-door vehicle shipping for your car, compact car, convertible, minivan, SUV, trailer, motorcycle, golf cart or boat, we can assist with professional service and affordable prices. The type of vehicle and the preferred shipping service will determine the rate, as many factors influence the price. However, with out extensive network of car carriers and the fact that we ship more than 1,000 cars a month, we are able to negotiate the best possible rates for you. Contact Nationwide Auto Transportation today for fast, safe and affordable Chula Vista car shipping.
Free Chula Vista Car Shipping Quote
We await your call for service to start your auto transportation booking as we are always ready and available to satisfy our clients and give them the best auto shipping experience. If you need to ship your vehicle, give us a call today at 1-800-311-7073 to discuss your heavy duty shipping requirements or simply get a free quote on our online auto shipping calculator.
Why we are one of the most Trusted Car Shipping Service Providers in Chula Vista
At Nationwide our aim is not only to meet customer expectations but to exceed them at all cost and at all times. We are one of the most trusted because we have dedicated the past 15 plus years to developing and improving on our customer and car shipping services to or from Chula Vista. Our services are convenient with door-to-door shipping because we understand that your convenience is priority. We not only ship cars, but motorcycles, boats, RVs, Classic Cars, cars from car dealerships, heavy duty shipping and the list goes on. We cater to regular citizens as well as military personnel and college students. Our Chula Vista car shipping services offered and customer base is wide enough to satisfy your needs.
Chula Vista Car Shipping Services Offered
There are two carrier services that we offer and they include Open Carrier and Enclosed Carrier. What is the difference between the two? Open carrier is generally the more preferred of the two as it is cheaper and faster. In open carrier the vehicle is loaded onto and carrier along with other vehicles which may total 10-12 depending on the size of the carrier. This makes transportation a lot cheaper as the cost of the carrier is shared among all the vehicles and because so many can be carried at once, the driver makes fewer trips, which results in faster service. 
In enclosed carrier the vehicle is transported in a container and is protected from the elements of nature such as rain, sun and snow. This method of shipping is more costly and is the preferred choice for the following:-
Luxury cars

Vintage Cars

Expensive Motorcycles

and custom cars
Chula Vista Car Shipping Service FAQ
Is my vehicle insured while in transit?
Yes. The US Department of Transportation requires all auto transporters maintain a valid insurance policy. Nationwide Auto Transportation takes the additional step of requiring all carriers in their network to list them as additionally insured. This means that, in the unlikely event of an accident, if that agent is unable to cover the claim, Nationwide Auto Transportation is able to file the claim through their insurance company directly.
Can I load my vehicle up with personal items?
It is not recommended to place any personal items in your vehicle during Chula Vista car shipping service. Not only are items not insured during transport, but the DOT regulates what can be transported. The DOT can fine a transporter $10,000 if found to be carrying household goods. Moving companies are the only companies licensed to transport household goods. No firearms, hazardous materials, or illegal contraband are allowed at any time.
Which methods of payment are acceptable?
Nationwide Auto Transportation accepts all major credit cards or any type of certified funds prior to vehicle shipment. If you wish to pay upon delivery, a deposit is required to schedule your Chula Vista car shipping service and the balance must be paid in full to the driver in cash or certified funds.
Do I have to be present for pickup and / or delivery?
Yes. Either you or an authorized agent must be present to sign for the condition of your vehicle at both pickup and delivery.
How far in advance should I plan my Chula Vista car shipping service?
Placing your vehicle shipment order as far in advance as possible, will help ensure your vehicle is picked up and delivered within your requested time frame.
Where will my vehicle be picked up and delivered?
Your vehicle will be both picked up and delivered as close to your specified addresses as is physically possible. Certain government residential restrictions may prevent our drivers from arriving at your exact residence or there may be loading safety regulation issues. If we should find we are unable to arrive at a specified address, one of our agents will contact you to make appropriate arrangements.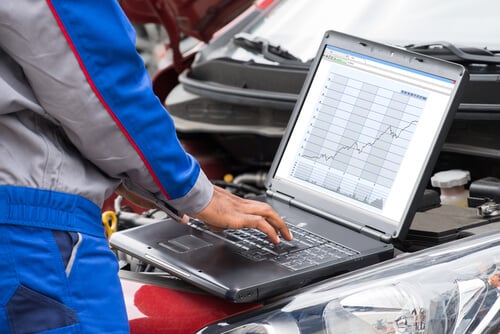 Weather Info for
Chula Vista