Cleveland Auto Shipping Services
Cleveland OH Auto Shipping Services
Cleveland, Ohio offers a corridor between the heart of America's Midwest and the northeast. The fact that the state of Ohio has the 10th largest network of highways in the US, gives fast and easy access to at least half of the North American population. So when you need your car shipped to or from Cleveland, Ohio, you can expect the process to be completed fast and efficiently. The majority of cities in North America can be reached within a day's drive or so.
Nationwide Auto Transportation offers cost-effective door-to-door Cleveland, OH car shipping. Serving the entire continental USA, we can ship your car to Cleveland, OH from Atlanta, Florida, New York, California, Texas or anywhere else. This service is used by people who buy cars from online deals out of state, or people who are moving house or going on extended trips to destinations where they will need their own vehicles, including Cleveland. Shipping your car to Cleveland is most often much more cost-effective than hiring a car for the duration of your trip.
Choose open carriage for expedited auto shipping, or rely on one of our expert enclosed carriers to ship your expensive classic, vintage or supercar.
Request a free Cleveland car shipping quote  today!
Nationwide Auto Transportation is an expert when it comes to urgent car transportation; we can arrange a same day pickup through our trusted and extensive network of transporters. Your car will be picked up within 24 hours and the delivery time will depend on the route and the distance to destination.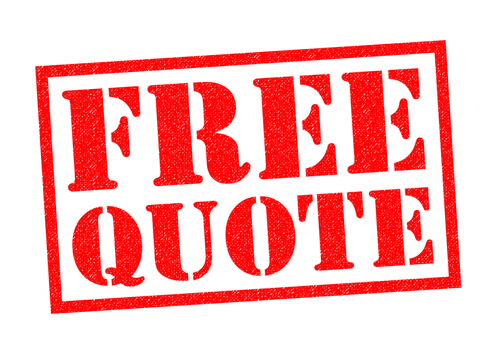 Nationwide Auto Transportation offers both enclosed and open car transport across all routes in continental USA. Our network of drivers do their utmost to ensure that your car is delivered in the same condition in which it was collected.
We are committed to providing reliable classic car transport on which our clients can always rely. Contact Nationwide Auto Transportation today to book your classic cars auto transport.
The midwestern state of Ohio stretches from Lake Erie to the Appalachian Mountains. The beautiful city of Cleveland sits on the shores of the lake, and is home to the Cleveland Museum of Art and the Rock and Roll Hall of Fame. With routes traveling through Youngstown, Toledo, Cincinnati, Canton and Akron, Nationwide Auto Transportation offers regular car shipping to Ohio.
If you need to move your car from Ohio to any other US state, Nationwide Auto Transportation will pick it up and deliver it safely to its new home. We offer a range of vehicle shipping options to suit your needs and budget. Our reliable vehicle transport carriers cover routes running in every direction across our country, from the West Coast to the East Coast and everything in between.
9 Tips in Preparing your Car for Transport to or from Cleveland
Things you should consider when shipping using our Cleveland vehicle shipping services. We value our customers and as such take great pride in being able to offer competitive pricing. In addition to providing world-class customer care and service. Here's how you can also help to ensure that you receive the best possible service when shipping with Nationwide Auto Transportation:
Remove all personal items such as clothing, electronics or accessories from the car. Visible items can result in theft..

Don't fill your gas tank all the way up before shipping as this adds extra weight. ¼ tank of gas in the car is the recommended.

The vehicle would need to be loaded onto the ramp so provide an extra set of keys so the driver can have access to move the vehicle.

Wash your vehicle before shipping in order to ensure the most accurate inspection.

Turn off or Deactivate car alarms.

Always request the bill of lading from the driver upon delivery.

Make sure the battery is in good working order and the car starts easily. A vehicle that stops operating in the midst of an auto transport will be treated as an inoperable vehicle (this may attract additional charges).

Secure any loose items such as racks, convertible tops, etc.

Disconnect projecting antennas for safety reasons

.
Cleveland Auto Transport FAQ
Is my vehicle insured while in transit?
Yes. The US Department of Transportation requires all auto transporters maintain a valid insurance policy. Nationwide Auto Transportation takes the additional step of requiring all carriers in their network to list them as additionally insured. This means that, in the unlikely event of an accident, if that agent is unable to cover the claim, Nationwide Auto Transportation is able to file the claim through their insurance company directly.
Can I load my vehicle up with personal items?
It is not recommended to place any personal items in your vehicle during Cleveland car shipping. Not only are items not insured during transport, but the DOT regulates what can be transported. The DOT can fine a transporter $10,000 if found to be carrying household goods. Moving companies are the only companies licensed to transport household goods. No firearms, hazardous materials, or illegal contraband are allowed at any time.
Which methods of payment are acceptable?
Nationwide Auto Transportation accepts all major credit cards or any type of certified funds prior to vehicle shipment. If you wish to pay upon delivery, a deposit is required to schedule your Cleveland car shipping service and the balance must be paid in full to the driver in cash or certified funds.
Do I have to be present for pickup and / or delivery?
Yes. Either you or an authorized agent must be present to sign for the condition of your vehicle at both pickup and delivery.
How far in advance should I plan my Cleveland car shipping service?
Placing your vehicle shipment order as far in advance as possible, will help ensure your vehicle is picked up and delivered within your requested time frame.
Where will my vehicle be picked up and delivered?
Your vehicle will be both picked up and delivered as close to your specified addresses as is physically possible. Certain government residential restrictions may prevent our drivers from arriving at your exact residence or there may be loading safety regulation issues. If we should find we are unable to arrive at a specified address, one of our agents will contact you to make appropriate arrangements.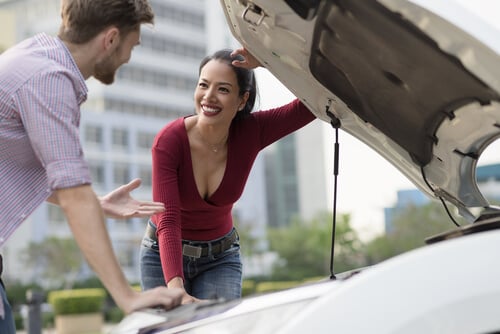 Weather Info for
Cleveland