Detroit Car Shipping Services
Detroit, MI. Car Shipping Services
Not up for the cold this time around, want to escape to warmer States or simply returning home after the winter has passed. Nationwide Auto Transportation is the absolute best option to get your vehicle to and from Detroit. A fan of Art and just dying to see the various art museums in Detroit and what else you could possibly do while there. Here are 5 Reasons Why You Should Visit Detroit Right Now.
Detroit, Michigan or Motown for short, is a major metropolitan area which is home to well over five million people. It's known as Motown for a good reason; the three biggest American auto manufacturers – Chrysler, Ford and General Motors have all based their operations in the city for over a century.
Naturally, with the volume of cars produced in Detroit and the related industries, there's a huge demand for auto transportation. Nationwide Auto Transportation offers many routes into and out of Detroit every week. We ship cars between Detroit and every other city in the U.S.
Apart from the motor vehicle industry, Nationwide Auto Transport services Detroit's individuals. From businesses to individuals who move to the city for its rich culture, music and sporting opportunities, everyone needs to be able to get around easily.
You can rely on Nationwide Auto Transportation for your Detroit car shipping needs. We offer both open and enclosed auto transportation, as well as roll on roll off options. From cars to motorbikes, boats, and any other automobiles, we ship everything. Open trailer vehicle transportation is the most economical option, however, you may speak to us about enclosed transportation for your high-end sports car, luxury vehicle or vintage car.
Why Choose our Detroit MI Shipping Services
If safety, reliability and experience are what you are looking for, then look no further. With our shipping services to and from Detroit, Michigan you can expect to get your vehicle on time, all the time. We operate with you the customer in mind and in the over 15 years of existence has gained a plethora of experiences that guarantees customer satisfaction. Here's why we come so highly recommended, at Nationwide Auto Transportation we offer:-
Open and or Closed Carriers

Door-to-Door Transportation service

Bonded car transportation ($75 Bond is required by the Federal Motor Carrier)

Licensed carriers (All carriers contracted by Nationwide are required to have insurance with a minimum of $100K)

tracking

Many excellent customer reviews

A+ rated with the Better Business Bureau
FREE Auto Shipping Quote (Detroit)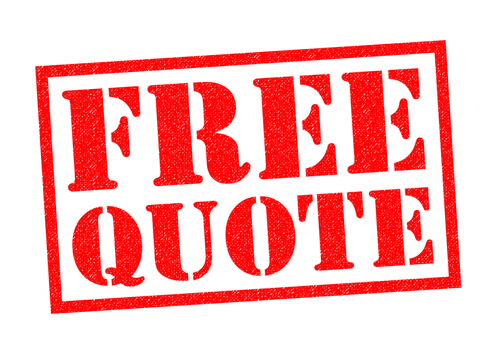 Since our inception more than 15 years ago, we at Nationwide Auto Transportation have dedicated ourselves to becoming the foremost car shipment company in the US, offering both open transport car shipping and enclosed auto transport. We have earned an A+ rating on the BBB.
Need a free open car transport quote? Don't hesitate to get in touch for a free, no obligation quote using our door to door car shipping calculator or by calling our friendly, helpful car shipping logistics consultants at  1800-311-7073.
Snowbirds Car Shipping
Every year, we make many snowbirds car shipping deliveries from Detroit and other frosty states down to the more sunny states, such as California, Texas, Louisiana, New Mexico, Florida, Georgia, Alabama, Mississippi.
Why should you consider shipping your car from Detroit during the winter months instead of driving, there are many reasons, but here are a few:-
It's safer than driving in the snow.

It's much quicker to ship your car and fly down – no rest stops, meals and overnights.

It saves on wear and tear on your vehicle.

You don't have to change to snow tires.

Car shipping reduces stress – who needs stress during vacation??

It gives you more vacation time (a quick flight vs. days of road travel)
Snowbirds car shipping headed south usually starts picking up in October, which ultimately means transportation becomes cheaper for cars heading north. The opposite is true during March or April when the snowbirds head back up north. If your time is flexible, that window will provide you with the best rates.
Enclosed Car Shipping
Shipping your car during the harsh winter months and worried about the condition it would arrive in? Enclosed auto transport provides added peace of mind that your car will arrive in the same condition in which it left and that it will be protected from harsh weather conditions. With enclosed auto transportation your car or vehicle is shipped, most often singly and within a container. It is more exclusive, and there are fewer trucks that carry fewer cars at a time. Therefore, covered car transport can cost as much as 60% more than conventional open air car transport.
The alternative is Open car Transportation this shipping method does not protect cars from the elements as much as enclosed auto transport. Our enclosed auto transport trailer drivers go out of their way to ensure your vehicle is delivered in perfect condition. Truckers are experienced in understanding the value of the vehicles they are carrying. Cars are carefully secured to the carrier to prevent vibration and mobility during transit.
FAQ Questions About Auto Shipping Detroit
Is my vehicle insured while in transit?
Yes. The US Department of Transportation requires all auto transporters maintain a valid insurance policy. Nationwide Auto Transportation takes the additional step of requiring all carriers in their network to list them as additionally insured. This means that, in the unlikely event of an accident, if that agent is unable to cover the claim, Nationwide Auto Transportation is able to file the claim through their insurance company directly.
Can I load my vehicle up with personal items?
It is not recommended to place any personal items in your vehicle during Detroit car shipping. Not only are items not insured during transport, but the DOT regulates what can be transported. The DOT can fine a transporter $10,000 if found to be carrying household goods. Moving companies are the only companies licensed to transport household goods. No firearms, hazardous materials, or illegal contraband are allowed at any time.
Which methods of payment are acceptable?
Nationwide Auto Transportation accepts all major credit cards or any type of certified funds prior to vehicle shipment. If you wish to pay upon delivery, a deposit is required to schedule your Detroit car shipping service and the balance must be paid in full to the driver in cash or certified funds.
Do I have to be present for pickup and / or delivery?
Yes. Either you or an authorized agent must be present to sign for the condition of your vehicle at both pickup and delivery.
How far in advance should I plan my Detroit car shipping service?
Placing your vehicle shipment order as far in advance as possible, will help ensure your vehicle is picked up and delivered within your requested time frame.
Where will my vehicle be picked up and delivered?
Your vehicle will be both picked up and delivered as close to your specified addresses as is physically possible. Certain government residential restrictions may prevent our drivers from arriving at your exact residence or there may be loading safety regulation issues. If we should find we are unable to arrive at a specified address, one of our agents will contact you to make appropriate arrangements.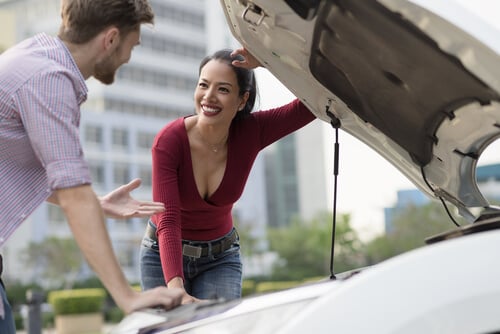 Car Wash and Inspection Services
Metro Detroit Auto Detailing:

Services offered include Waxing Services, Engine Cleaning, Car Wash, Oxidation Removal, Tar, Bugs & Tree Sap Removal, Paint Protection, Hand Wash, Fragrance/Air Freshener, Mobile Car Wash, Tire Cleaning, Mobile Detailing Services, Wheel Cleaning, Carpet Cleaning, Interior Detailing, Polishing Services, Paint Restoration, Wheel & Rim Detailing, Complete Interior Detailing.
Contact Information: (866) 593-9274
Location: 39533 Woodward Ave, Bloomfield Hills, MI 48304
Visibly Clean:

Services offered include Wheel Cleaning, Waxing Services, Tire Cleaning, Interior Detailing, Engine Cleaning, Underbody Wash, Vacuuming, Protectant/Coating, Upholstery Cleaning, Window Cleaning, Towel-dry, Hand Wash, Mobile Car Wash, Carpet Cleaning
Contact: (248) 965-2325
Location: 21355 Woodward Ave, Ferndale, MI 48220
Motor City Auto Spa:

Complete Interior Detailing, Interior Detailing, Polishing Services, Paint Restoration, Wheel & Rim Detailing, Car Wash, Engine Cleaning, Tire Detailing
Contact Information: (248) 288-6772
Location: 901 W 11 Mile Rd, Royal Oak, MI 48067
List of Zip Codes For Detroit
48201
48202
48203
48204
48205
48206 48207
48208
48209
48210
48211
48212
48213
48214
48215
48216
48217
48218
48219
48220
48221
48223
48224
48225
48226
48227
48228
48229
48230
48233
48234
48235
48236
48237
48238
48239
48240
48242
48243