Durham, NC was described as the "flower of the Carolinas" by the Europeans who first settled here during the American Revolution. At the time, it was an agricultural area with a railroad. However, it started to grow into a big city after the Civil War, thanks to the expanding tobacco industry. Eventually, with the introduction of the technology sector, universities started to call the city home, including the prestigious Duke University.
There's much to see and do in Durham. From attending games of the Duke's men's basketball team to a boisterous nightlife, blues and jazz performances, slam poetry, and electronica acts to a strong local art scene that features hundreds of tiny independent art galleries, you will find it all in Durham. The city also hosts the well-known American Dance Festival which is held at Duke University.
Whether you're moving to the city to attend Duke University, or simply enjoy the college atmosphere while perusing your career in technology or research, Durham is a great place to be. But instead of making the long drive to school from the other side of the country, consider the amount of time and money you will save if you ship your car to Durham instead of driving.
With 300 miles of coastline, lush gardens, museums and awesome annual festivals, North Carolina is a great place to live. It's even better to have your car to travel the great state at your leisure. Trust the licensed, bonded and insured vehicle carriers from Nationwide Auto Transportation to ship your car to North Carolina. We offer regular routes through Raleigh, Durham, Greensboro, Charlotte and various other major cities.
If you need to move your car from North Carolina to any other US state, Nationwide Auto Transportation will pick it up and deliver it safely to its new home. We offer a range of vehicle shipping options to suit your needs and budget. Our reliable vehicle transport carriers cover routes running in every direction across our country, from the West Coast to the East Coast and everything in between.
FREE Columbus Car Shipping Quote
Nationwide Auto Transportation has become a go-to shipping company for moving vehicles across the United States. We are equipped with latest equipment and tools to dispatch your car safely anywhere in the USA, and we ship a variety of transportation modes including motorcycles, cars, boats, bikes, and scooters etc.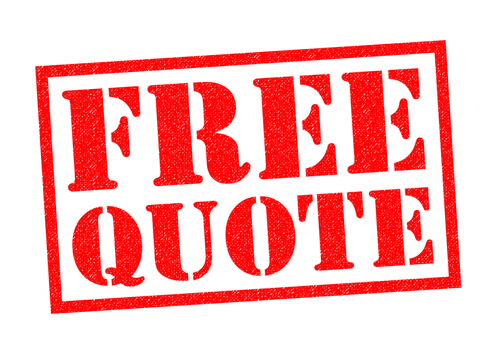 When you work with Nationwide Auto Transportation, you can rest assured that only the most modern enclosed carriers will be used (if you choose enclosed transport) to ship your classic car. Our reliable matrix of delivery carriers operate across forty-eight states, delivering professional experience and care.Several of our reliable, licensed and bonded carriers offer routes through Columbus every week. Request your Columbus car shipping quote now and let us take care of the details.
Request a free quote now, or call us if you have any questions.
Affordable Durham Car Shipping
At Nationwide Auto Transportation our aim is to always bring you quality Durham auto transportation service at an affordable price. NAT is your number one choice for reliable Durham car shipping services. The cost to ship your vehicle with us varies based on the type, year, make, model and the carrier service used. Be sure to check out our Enclosed Carrier Service as well as our Open Carrier Service  To find our which type of shipping is most suited for your vehicle. While there be sure to use our price calculator to get a quote.
6 Reasons why Durham Snowbirds Car Shipping is Best
Every year, we make many snowbirds car shipping deliveries from Colorado and other frosty states down to the more sunny states, such as California, Texas, Louisiana, New Mexico, Florida, Georgia, Alabama, Mississippi.
Why should you consider shipping your car during the winter months instead of driving, there are many reasons, but here are a few:-
It's safer than driving in the snow.

It's much quicker to ship your car and fly down – no rest stops, meals and overnights.

It saves on wear and tear on your vehicle.

You don't have to change to snow tires.

Car shipping reduces stress – who needs stress during vacation??

It gives you more vacation time (a quick flight vs. days of road travel)
Snowbirds car shipping headed south usually starts picking up in October, which ultimately means transportation becomes cheaper for cars heading north. The opposite is true during March or April when the snowbirds head back up north. If your time is flexible, that window will provide you with the best rates. Find out more about our Durham car shipping rates.
9 Tips in Preparing your Car for Transport to or from Durham
Things you should consider when shipping using our Durham vehicle shipping services. We value our customers and as such take great pride in being able to offer competitive pricing. In addition to providing world-class customer care and service. Here's how you can also help to ensure that you receive the best possible service when shipping with Nationwide Auto Transportation:
Remove all personal items such as clothing, electronics or accessories from the car. Visible items can result in theft..

Don't fill your gas tank all the way up before shipping as this adds extra weight. ¼ tank of gas in the car is the recommended.

The vehicle would need to be loaded onto the ramp so provide an extra set of keys so the driver can have access to move the vehicle.

Wash your vehicle before shipping in order to ensure the most accurate inspection.

Turn off or Deactivate car alarms.

Always request the bill of lading from the driver upon delivery.

Make sure the battery is in good working order and the car starts easily. A vehicle that stops operating in the midst of an auto transport will be treated as an inoperable vehicle (this may attract additional charges).

Secure any loose items such as racks, convertible tops, etc.

Disconnect projecting antennas for safety reasons

.