Fort Lauderdale Car Shipping
Fort Lauderdale Car Shipping Services Will Get You There
Have you been longing for a well needed vacation in the beautiful State of Florida? Wondering how are you going to get your vehicle there? Let us at Nationwide Auto Transportation offers professional Fort Lauderdale car shipping services and we will do the hard work for you. Travel in comfort and allow us to meet you at your destination with your vehicle that has been transported with the utmost care.
Looking for a wonderful tropical vacation spot and wondering how your going to spend your time there. Fort Lauderdale is well known for its beaches, art, culture and events; a major one of which is spring break. It's also perfect for escaping the harsh winters in Northern States such as Michigan, Colorado etc as Fort Lauderdale enjoys a tropical climate with average temperatures of 75.55 degrees Fahrenheit. Or maybe your just relocating for employment, whatever your reason may be make Nationwide Auto Transportation your trusty Carrier Service as we aim not only to meet customer expectations but exceed them.
8 Reasons to Choose Nationwide Auto Transportation
NAT truly does operate with you the customer in mind and in the over 15 years of existence has gained a plethora of experiences that guarantees customer satisfaction. We have come a long way, but we are only getting started, with approximately 50,000 shipping customers and 1800 monthly vehicle transport over 48 States we come highly recommended. Here's why should make it Nationwide Auto Transportation, we offer:-
Open and or Closed Carriers
Door-to-Door Fort Lauderdale Car Shipping Services
Bonded ($75 Bond is required by the Federal Motor Carrier)
Licensed carriers (All carriers contracted by Nationwide are required to have insurance with a minimum of $100K)
Offer tracking
Have many excellent customer reviews
Are A+ rated with the Better Business Bureau
Saving you Time and Money on Fort Lauderdale Car Shipping [Auto Shipping]
We understand how valuable your time is and we know that time is money. Why spend two or more days driving across country when you can have your vehicle shipped at no hassle to you for the same cost or less. Here at Nationwide Auto Transportation we have been recognized for our excellent dedication to our customers. When you use our Fort Lauderdale car shipping services, you can expect nothing but the best and to always be treated with exceptional customer service. By now I'm guessing you probably want to learn more about what we do, Check out our video below for more information. Visit our official site to get a free quote today!
Types of Carrier Shipping Offered for Fort Lauderdale Car Shipping
Our Fort Lauderdale car shipping services by NAT are facilitated on either open carrier or enclosed auto transport options. Most people opt for open carriers as it is the most economical options. We do however recommend enclosed transportation for:
luxury cars
Vintage Cars
Expensive Motorcycles
and custom cars
FAQ Questions About Fort Lauderdale Car Shipping [Fl]
Is my vehicle insured while in transit?
Yes. The US Department of Transportation requires all auto transporters maintain a valid insurance policy. Nationwide Auto Transportation takes the additional step of requiring all carriers in their network to list them as additionally insured. This means that, in the unlikely event of an accident, if that agent is unable to cover the claim, Nationwide Auto Transportation is able to file the claim through their insurance company directly.
Can I load my vehicle up with personal items?
It is not recommended to place any personal items in your vehicle during Fort Lauderdale Car Shipping. Not only are items not insured during transport, but the DOT regulates what can be transported. The DOT can fine a transporter $10,000 if found to be carrying household goods. Moving companies are the only companies licensed to transport household goods. No firearms, hazardous materials, or illegal contraband are allowed at any time.
Which methods of payment are acceptable?
Nationwide Auto Transportation accepts all major credit cards or any type of certified funds prior to vehicle shipment. If you wish to pay upon delivery, a deposit is required to schedule your Fort Lauderdale car shipping service and the balance must be paid in full to the driver in cash or certified funds.
Do I have to be present for pickup and / or delivery?
Yes. Either you or an authorized agent must be present to sign for the condition of your vehicle at both pickup and delivery.
How far in advance should I plan my Fort Lauderdale car shipping service?
Placing your vehicle shipment order as far in advance as possible, will help ensure your vehicle is picked up and delivered within your requested time frame.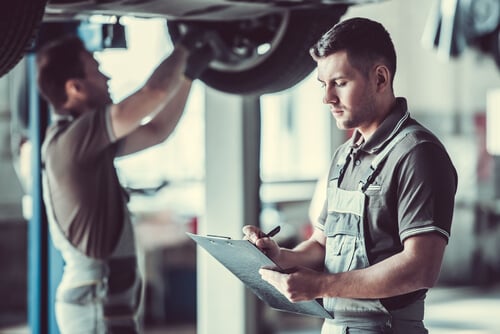 Suggested Car was and Inspection Businesses in Fort Lauderdale [Fl]
Best Shine Wash and Detail:  Exterior washes, Full Service Wash, Unlimited Washes, Detailing Services.
Contact Information: (561) 807-9015
Location: 3801 N Dixie Hwy, Boca Raton, FL 33431
Fort Lauderdale Auto Detailing: Services offered include Wheel-Tire- Engine Cleaning, Upholstery-Carpet Cleaning, Vacuuming, Towel Dry, Hand Wash, Waxing Services, Interior Detailing, Underbody Wash, Protectant Coating, Mobile Car Wash, Touchless Car Wash.
Contact Information: (954) 444-0635
Location: 123 Main St., Ste 200, Fort Lauderdale, 33301.
Navyshark Boat Rv and Auto Detailing: Services offered include Mobile Detailing Services, Polishing Services, Paint Restoration, Wheel & Rim Detailing, Tire Detailing, Headlights Restoration, Oxidation Removal, Waxing Services, Tar, Bugs & Tree Sap Removal, Paint Protection, Scratch Removal, Fragrance/Air Freshener.
Contact Information: (619) 452-6564
Location: 6181 Nw 34th Way, Fort Lauderdale, FL 33309
List of Zip Codes For Fort Lauderdale, FL
33304
33305
33388
33394
33307
33308
33309
33310
33329
33330
33331
33332
33334
33335
33359
33328
33325
33303
33301
33302
33311
33312
33313
33314
33315
33316
33317
33318
33319
33320
33321
33322
33323
33324
33336
33337
33338
33348
33355
33351
33349
33306
33346
33345
33340
33339
Weather Info for
Fort Lauderdale, FL