Fort Worth, Texas Car Shipping Services
Wanting to move your car long distances? Traveling to or from Fort Worth, Texas? Nationwide Auto Transportation is one of the leading Auto Transport service providers in that area. In addition to ensuring that your car is shipped problem free and on time. We also go beyond what is expected of us to meet our customers needs.
What can You Ship with our Fort Worth Shipping Services
Here at NAT cars aren't the only things we ship. For instance we also ship Motorcycles, Boats, RVs, trucks and so much more. We offer two general types of shipping services which are open carrier and enclosed carrier.
The preferred of the two is open carrier. This is so because it is the cheaper of the two and is also faster. Open carriers transport multiple cars at the same time which results in shared. In addition to that transport time is less because the carrier does not need to make multiple trips.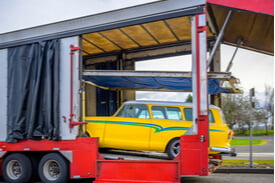 Enclosed Carrier transports vehicles in a container which protects it from prying eyes and harsh weather. This includes sun, rain and snow. With this method of transportation you are more likely to receive the vehicle in the same condition in which it was shipped. It is however a bit more costly and  is preferred for luxury cars, cars to be auctioned, classic, or exotic cars.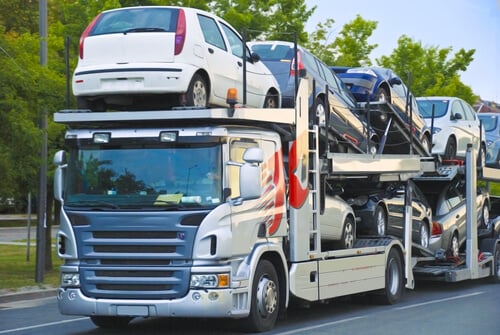 Things You Should Know About Fort Worth Car Shipping
Quality service safe shipping and timely delivery is guaranteed. This is so because our drivers are dependable and highly experienced professionals. Nationwide Auto Transportation is a BBB A+ rated company. We are fully insured, bonded and licensed. In addition to  that we offer impeccable service, responsive customer support, and exceptional dependability to our valuable clients. Nationwide Auto Transportation monitors your auto transport from the start of its route to the finish. All this a part of our Fort Worth shipping services. You are welcomed and encouraged to contact our customer service at any time to ask about your vehicle.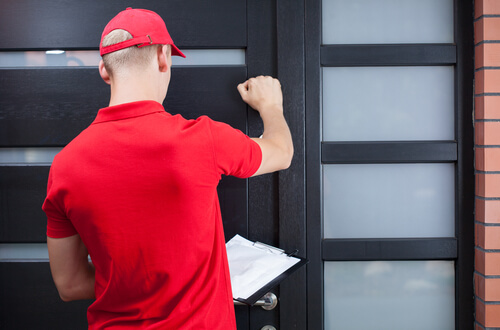 Door-to-Door Shipping to and From Fort Worth
When car shipping to or from Fort Worth it is important to know you qualify for door-to-door shipping. What is door-to-door shipping? This is car transportation services that allow you to get your car picked up at a specified location within Fort Worth or another State and transported to your destination. Now, this does not necessarily mean directly from your front door to another front door. Some carriers are too big for low hanging power lines and branches. As such, law restricts them from making pick up in those areas. However they can travel to the nearest location and make the delivery or pick up there.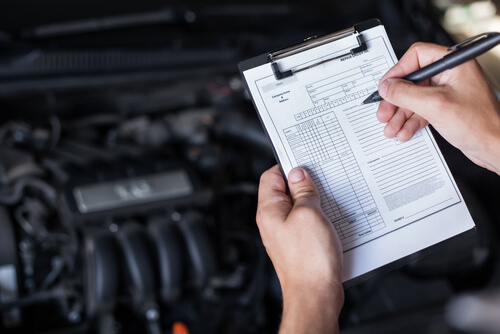 9 Tips in Preparing your Car for Transport to or from Fort Worth
Things you should consider when shipping using our Fort Worth vehicle shipping services. We value our customers and as such take great pride in being able to offer competitive pricing. In addition to providing world-class customer care and service. Here's how you can also help to ensure that you receive the best possible service when shipping with Nationwide Auto Transportation:
Remove all personal items such as clothing, electronics or accessories from the car. Visible items can result in theft..

Don't fill your gas tank all the way up before shipping as this adds extra weight. ¼ tank of gas in the car is the recommended.

The vehicle would need to be loaded onto the ramp so provide an extra set of keys so the driver can have access to move the vehicle.

Wash your vehicle before shipping in order to ensure the most accurate inspection.

Turn off or Deactivate car alarms.

Always request the bill of lading from the driver upon delivery.

Make sure the battery is in good working order and the car starts easily. A vehicle that stops operating in the midst of an auto transport will be treated as an inoperable vehicle (this may attract additional charges).

Secure any loose items such as racks, convertible tops, etc.

Disconnect projecting antennas for safety reasons

.
More About Fort Worth, Texas
Fort Worth is familiarly known as part of Dallas. It is located in North Central Texas about 30 miles west of Dallas. Fort Worth, Texas to this day continues their cattle connections. Additionally It is home to the oldest stock show and rodeo in the country. For instance two times per day, 11:30 am and 4 pm a herd of Texas Longhorns are driven down the exchange avenue by Texas Cowhands. This makes for an adventure for anyone looking looking for a thrill. Fort Worth has a whole host of fun filled activities that the entire family can engage in. There are museums, water parks as well as fares. What are you waiting on? Book your trip to Fort Worth now and let Nationwide Auto Transportation get your vehicle there safe and sound.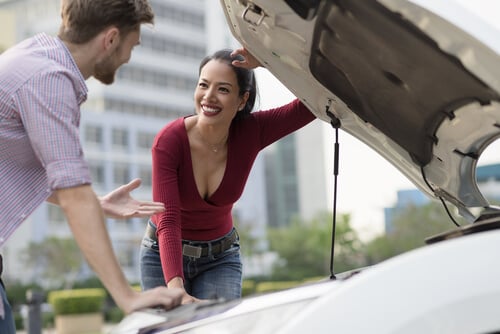 Car Inspection
When buying a brand new car from a car dealer, either near you or across state. It is important to inspect the car to ensure it is in proper working order. Here is a list of car detailing and inspection services near you:-
Auto Science:

Services offered include

Smog Checks, Vehicle Electrical Repair, Transmission Fluid Change, Vehicle Inspections, Battery Services, Muffler & Exhaust Services, Radiator Services, Express Services, Free Estimates, Classic Car Repair, Fuel System Cleaning, Windshield Services, Battery Services, Gearbox Fluid Replacement
Contact Information: (972) 245-7200
Location: 750 Valley Ridge Cir, Ste A, Lewisville, TX 75057
University Car Wash:

Services offered include Vehicle Inspections, Waxing Services, Engine Cleaning, Car Wash, Underbody Wash, Tunnel Car Wash, Express Services,  




Window Cleaning
Contact Information: (817) 714-5290
Location: 3124 Collinsworth St, Fort Worth, TX 76107 TCU/West Cliff
Service Plus Automotive Repair & Maintenance:

Services offered include Vehicle Inspections, Free Estimates, Shuttle Services, Headlight & Taillight Services, Hybrid Car Repair.
Contact Information: (817) 562-8555
Location: 3401 N Tarrant Pkwy, Fort Worth, TX 76177, Far North
Car Wash
Washing your car before or after shipping is great for inspection purposes. Above all this allows the shipping service provider to check the car for scratches before and after transport. Additionally, during open car transport the motor vehicle is left exposed to the elements and as such may attract quite a bit of dust. Once your car arrives at its destination in Fort Worth, Texas here are a few car wash services you can use to get that fresh clean look once more:
Apollos Details Unlimited:

Services offered include Waxing Services, Car Wash, Oxidation Removal, Paint Protection, Fragrance/Air Freshener, Tire Cleaning, Polishing Services, Paint Restoration.
Contact Information: (817) 849-5510
Location: 5601 Starlight Dr., Haltom City, TX 76117
Shine Express Car Wash:

Services offered include Transmission Fluid Change, Wheel Cleaning, Waxing Services, Tire Cleaning, Interior Detailing, Fuel System Cleaning, Engine Cleaning, Oil Change.
Contact Information: (817) 294-9757
Location: 4959 South Dr W, Fort Worth, TX 76132 Wedgwood
List of Zip Codes For Fort Worth
76101
76102
76103
76104
76105
76106
76107
76108
76109
76110
76111
76112
76113
76114
76115
76116
76118
76119
76120
76121
76122
76123
76124
76126
76129
76130
76131
76132
76133
76134
76135
76136
76137
76140
76147
76148
76150
76155
76161
76162
76163
76164
76177
76178
76179
76181
76185
76191
76192
76193
76195
76196
76197
76198
76199
Weather Info for
Fort Worth