Fresno is known as California's year-round playground, thanks to its fantastic weather, fresh produce, beautiful parks and great shopping. It's no wonder people travel down to Fresno when the temperatures become chilly up north.
With a highly developed rural economy, and thriving art scene, Fresno is home to the Fresno Grand Opera, Artists' Repertory, and Sony Music. Other entertainment include amazing eateries and shopping complexes, historic theaters and many sightseeing opportunities. You will certainly need your car if you want to drive around Fresno.
When people move to Fresno or come to visit the city during the cold, northern winter, they rely on Fresno car shipping to bring their cars to the city. Nationwide Auto Transportation offers Fresno car shipping to and from San Diego, Salt Lake City, Seattle, Kansas, Nashville, Indianapolis, Memphis, New York or any other city in continental the U.S. Our car haulers travel through the city on a regular basis, covering the various routes to and from other destinations around the country providing door to door Fresno car shipping.
California offers something for everyone and it happens to be one of our most popular vehicle shipping destinations. If you need to ship your car to California, Nationwide Auto Transportation can help. Our trusted car carriers are always traveling between the various states to Riverside, Orange County, San Diego, San Francisco and Los Angeles, to name a few.
If you need to move your car from California to any other US state, Nationwide Auto Transportation will pick it up and deliver it safely to its new home. We offer a range of vehicle shipping options to suit your needs and budget. Our reliable vehicle transport carriers cover routes running in every direction across our country, from the West Coast to the East Coast and everything in between.
Get a FREE Fresno Car  Shipping Quote
Since our inception more than 15 years ago, we at Nationwide Auto Transportation have dedicated ourselves to becoming the foremost car shipment company in the US, offering both open transport car shipping and enclosed auto transport. We have earned an A+ rating on the BBB.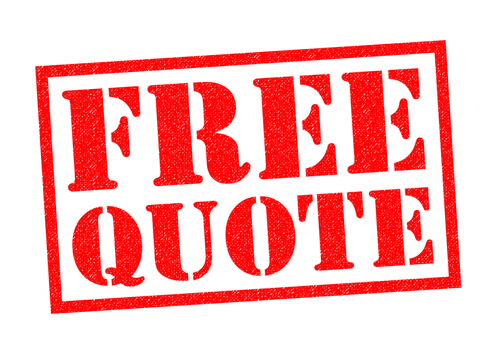 Speak to one of our consultants today about open, enclosed, roll on roll off and expedited vehicle shipping. We take exceptional car of your car so you don't have to worry. In addition to great rates, we offer exceptional Fresno car shipping services. Put us to the test today.
We await your call for service to start your auto transportation booking as we are always ready and available to satisfy our clients and give them the best auto shipping experience. If you need to ship your vehicle, give us a call today at 1-800-311-7073 to discuss your heavy duty shipping requirements or simply get a free quote on our online auto shipping calculator.
Contact Nationwide Auto Transportation for open trailer, enclosed, or expedited Fresno auto shipping services for your car, motorbike, SUV, boat or other vehicle to or from anywhere in the U.S.
6 Reasons why Snowbirds Fresno Car Shipping is Best
Every year, we make many snowbirds car shipping deliveries from Colorado and other frosty states down to the more sunny states, such as Fresno California, Texas, Louisiana, New Mexico, Florida, Georgia, Alabama, Mississippi.
Why should you consider shipping your car during the winter months instead of driving, there are many reasons, but here are a few:-
It's safer than driving in the snow.

It's much quicker to ship your car and fly down – no rest stops, meals and overnights.

It saves on wear and tear on your vehicle.

You don't have to change to snow tires.

Car shipping reduces stress – who needs stress during vacation??

It gives you more vacation time (a quick flight vs. days of road travel)
Snowbirds car shipping headed towards Fresno usually starts picking up in October, which ultimately means transportation becomes cheaper for cars heading north. The opposite is true during March or April when the snowbirds head back up north. If your time is flexible, that window will provide you with the best rates. Find out more about our Shipping rates.
Ship Your Car or Truck to and From Fresno, CA Today!
With over 15 years of experience in the business we definitely know the ins and outs of auto transportation. When choosing to ship your car to or from Fresno, CA, go with experienced reliable transportation that is licensed, insured and bonded. We know that auto transportation can be a stressful and tiring task, but sometimes it needs to be done and we specialize in transporting motorcycles, cars, SUV's, trucks, RV's and vans to and from Fresno.
Why Choose From our Fresno, CA Car Shipping Company
There are many auto transport companies that are highly competitive and when you seek Fresno Ohio car shipping services there are many other companies more than your expectations. Selecting the best car transporter to ship your car to and from Fresno can be a difficult decision. Our Fresno shipping service is perfect for getting things done. We are constantly working to be the best Auto Transport Company in the business.