Indianapolis Auto Transportation
Indianapolis Auto Transportation Services
Indianapolis is one of the nation's fastest growing cities, and also one of the best cities to live in. From big businesses to plenty of recreational and sporting events, there's plenty to do and see. Downtown Indianapolis is home to hundreds of restaurants, retail outlets and more than thirty-five hotels, all of which provide plenty employment opportunities for the city's residents.
The Indianapolis Motor Speedway hosts the annual Indianapolis 500, which draws half a million people every year. Manufacturing and farming are two of the biggest industries in the city. High quality universities also bring students from near and far to Indianapolis.
As a result of the activities in this bustling city, Nationwide Auto Transportation carriers regularly services Indianapolis, shipping cars to and from the region. One of our main service sectors in Indianapolis is the student community. Instead of driving hundreds of miles through desolate country-side, students ship their cars to and from Indianapolis. We also provide car shipping services to car dealers and individuals who need us to ship cars, motorbikes, boats or golf carts across long distances on their behalf.
You can count on Nationwide Auto Transportation for world-class Indianapolis car shipping services, as we operate across the continental U.S.
FREE Indianapolis Car Transport Quote
Nationwide Auto Transportation offers both enclosed and open car transport across all routes in continental USA. Our network of drivers do their utmost to ensure that your car is delivered in the same condition in which it was collected.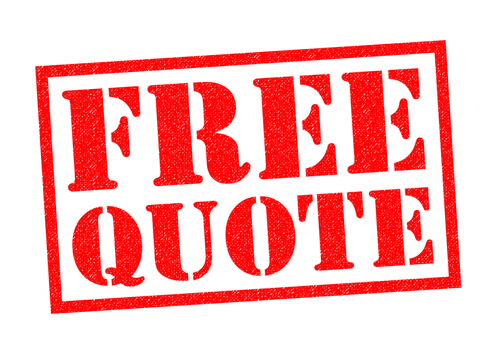 Since our inception more than 15 years ago, we at Nationwide Auto Transportation have dedicated ourselves to becoming the foremost car shipment company in the US, offering both open transport car shipping and enclosed auto transport. We have earned an A+ rating on the BBB.
The best way to find out the price of open car transport for your vehicle, is to complete our online car shipping calculator form or to call our logistics specialists at 1800-311-7073.
Good Reasons to Choose NAT Indianapolis Car Shipping Services
Nationwide Auto Transportation has been about for over 15 years, serves approximately 50,000 customers, with 1800 vehicles transported on a monthly basis over 48 States. We are a reliable and experienced California car shipping service. We ensure that whether you are shipping to or from California your vehicle gets where it is going on time.
Nationwide Auto Transportation should be your preferred choice for Affordable Indianapolis Car Shipping because we:-
Are bonded ($75 Bond is required by the Federal Motor Carrier)

Licensed (All carriers contracted by Nationwide are required to have insurance with a minimum of $100K)

Insured

Offer GPS tracking

Have been in business for more than 15 years

Have many excellent customer reviews

Are A+ rated with the

Better Business Bureau

Work with experienced, insured carriers.
Whether you're drawn to the Indianapolis Motor Speedway, the historic sites, art museums or the Hall of Fame, Indiana is a great place to be. Need to ship a car to Indianapolis? No problem! Rely on Nationwide Auto Transportation for safe and reliable car shipping to Indiana at affordable rates. Our routes frequent Lafayette, Gary, Fort Wayne, Indianapolis and their surrounds on a frequent basis.
If you need to move your car from Indiana to any other US state, Nationwide Auto Transportation will pick it up and deliver it safely to its new home. We offer a range of vehicle shipping options to suit your needs and budget. Our reliable vehicle transport carriers cover routes running in every direction across our country, from the West Coast to the East Coast and everything in between.
FAQ about our Indianapolis Car Shipping Services
Is my vehicle insured while in transit?
Yes. The US Department of Transportation requires that all California car shipping service auto transporters maintain a valid insurance policy. Nationwide Auto Transportation takes the additional step of requiring all carriers in their network to list them as additionally insured. This means that, in the unlikely event of an accident, if that agent is unable to cover the claim, Nationwide Auto Transportation is able to file the claim through their insurance company directly.
Can I load my vehicle up with personal items when shipping my car to or from Indianapolis?
It is not recommended that you place any personal items in your vehicle to be shipped. Not only are items not insured during Indianapolis car shipping transport, but the DOT regulates what can and cannot be transported. The DOT can fine a Indianapolis car shipping company $10,000 if they are found to be carrying household goods. Moving companies are the only companies licensed to transport household goods. No firearms, hazardous materials, or illegal contraband are allowed at any time.
Which methods of payment are acceptable?
Nationwide Auto Transportation accepts all major credit cards or any type of certified funds for Indianapolis car shipping services. If you wish to pay upon delivery, a deposit is required and the balance must be paid in full to the driver in cash or certified funds.
Do I have to be present for pickup and / or delivery?
Yes. Either you or an authorized agent must be present to sign for the condition of your vehicle at both pickup and delivery when you schedule a Indianapolis car shipping order.
How far in advance should I plan my Indianapolis car shipping?
Placing your Indianapolis car shipping order as far in advance as possible, will help ensure your vehicle is picked up and delivered within your requested time frame.
What do I do if my vehicle is damaged in transit?
In the unlikely event that your vehicle is damaged in transit, please contact our claims department immediately. Any information you have regarding the claim should be sent directly to Nationwide Auto Transportation. A claims representative will contact you within 24 business hours.
Weather Info for
Indianapolis