Irvine Car Shipping Company
Irvine is a planned city in Orange County, developed by the Irvine Company in the 60s. It became a bonafide city in the 70s. In 2008, it was listed as the fourth best city to live in by CNN Money. Irvine is the home of University of California at Irvine, Irvine Valley College and Concordia University. The city's bike lanes encourage people to opt for green methods of transportation, however, it remains one of the most car-intensive cities in the state.
As with the rest of California, Irvine has a pleasant climate all year, and sublime beaches. There are many cultural events that draw tourists from near and far. One of the most well-attended events, is the annual Irvine Global Village Festival, which features both local and international exhibitions and entertainment from a diverse range of cultures.
California offers something for everyone and it happens to be one of our most popular vehicle shipping destinations. If you need to ship your car to California, Nationwide Auto Transportation can help. Our trusted car carriers are always traveling between the various states to Riverside, Orange County, San Diego, San Francisco and Los Angeles, to name a few.
If you need to move your car from California to any other US state, Nationwide Auto Transportation will pick it up and deliver it safely to its new home. We offer a range of vehicle shipping options to suit your needs and budget. Our reliable vehicle transport carriers cover routes running in every direction across our country, from the West Coast to the East Coast and everything in between.
Having a car is crucial when you move to or visit Irvine, because public transportation will take much longer. This can be challenging when you're trying to learn to navigate a new city. Nationwide Auto Transportation offers Irvine car shipping services customized to your specific needs. We can help ship your car, motorcycle, golf cart, SUV or RV to Irvine. Request a free Irvine car shipping quote today.
Since our inception more than 15 years ago, we at Nationwide Auto Transportation have dedicated ourselves to becoming the foremost car shipment company in the US, offering both open transport car shipping and enclosed auto transport. We have earned an A+ rating on the BBB.
Request a FREE Irvine Car Shipping Quote
The best way to find out the price of open car transport for your vehicle, is to complete our online car shipping calculator form or to call our logistics specialists at 1800-311-7073. Request a free quote now, or call us if you have any questions.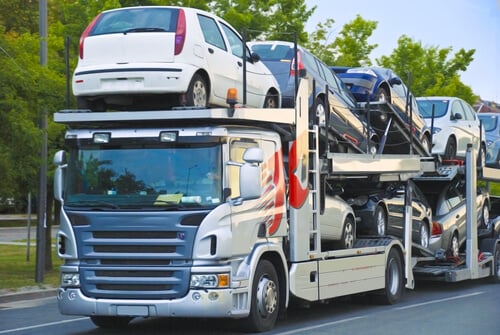 Things You Should Know About Irvine Car Shipping Services
Quality service, safe shipping, and timely delivery is guaranteed. This is so because our drivers are dependable and highly experienced professionals. Nationwide Auto Transportation is a BBB A+ rated company. We are fully insured, bonded and licensed. In addition to  that we offer impeccable service, responsive customer support, and exceptional dependability to our valuable clients. Nationwide Auto Transportation monitors your auto transport from the start of its route to the finish. All this a part of our Irvine shipping services. You are welcomed and encouraged to contact our customer service at any time to ask about your vehicle.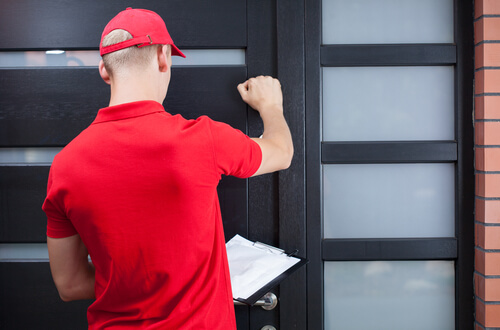 Door-to-Door Car Shipping Services to and From Irvine
When car shipping to or from Irvine it is important to know you qualify for door-to-door shipping. What is door-to-door shipping? This is car transportation services that allow you to get your car picked up at a specified location within Irvine or another State and transported to your destination. Now, this does not necessarily mean directly from your front door to another front door. Some carriers are too big for low hanging power lines and branches. As such, law restricts them from making pick up in those areas. However they can travel to the nearest location and make the delivery or pick up there.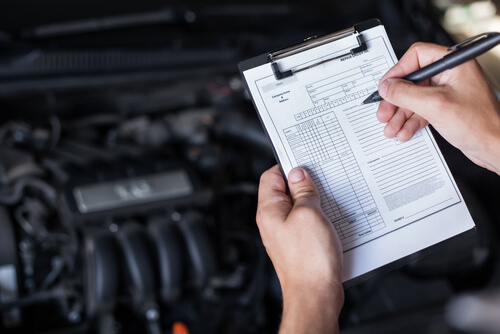 9 Tips in Preparing your Car for Transport to or from Irvine
Things you should consider when shipping using our Irvine vehicle shipping services. We value our customers and as such take great pride in being able to offer competitive pricing. In addition to providing world-class customer care and service. Here's how you can also help to ensure that you receive the best possible service when shipping with Nationwide Auto Transportation:
Remove all personal items such as clothing, electronics or accessories from the car. Visible items can result in theft..

Don't fill your gas tank all the way up before shipping as this adds extra weight. ¼ tank of gas in the car is the recommended.

The vehicle would need to be loaded onto the ramp so provide an extra set of keys so the driver can have access to move the vehicle.

Wash your vehicle before shipping in order to ensure the most accurate inspection.

Turn off or Deactivate car alarms.

Always request the bill of lading from the driver upon delivery.

Make sure the battery is in good working order and the car starts easily. A vehicle that stops operating in the midst of an auto transport will be treated as an inoperable vehicle (this may attract additional charges).

Secure any loose items such as racks, convertible tops, etc.

Disconnect projecting antennas for safety reasons

.
Irvine Car Shipping Services FAQ
Is my vehicle insured while in transit?
Yes. The US Department of Transportation requires that all Irvine car shipping service auto transporters maintain a valid insurance policy. Nationwide Auto Transportation takes the additional step of requiring all carriers in their network to list them as additionally insured. This means that, in the unlikely event of an accident, if that agent is unable to cover the claim, Nationwide Auto Transportation is able to file the claim through their insurance company directly.
Can I load my vehicle up with personal items when shipping my car to or from Irvine?
It is not recommended that you place any personal items in your vehicle to be shipped. Not only are items not insured during California car shipping transport, but the DOT regulates what can and cannot be transported. The DOT can fine a California car shipping company $10,000 if they are found to be carrying household goods. Moving companies are the only companies licensed to transport household goods. No firearms, hazardous materials, or illegal contraband are allowed at any time.
Which methods of payment are acceptable?
Nationwide Auto Transportation accepts all major credit cards or any type of certified funds for Irvine car shipping services. If you wish to pay upon delivery, a deposit is required and the balance must be paid in full to the driver in cash or certified funds.
Do I have to be present for pickup and / or delivery?
Yes. Either you or an authorized agent must be present to sign for the condition of your vehicle at both pickup and delivery when you schedule a California car shipping order.
How far in advance should I plan my Irvine car shipping?
Placing your California car shipping order as far in advance as possible, will help ensure your vehicle is picked up and delivered within your requested time frame.
What do I do if my vehicle is damaged in transit?
In the unlikely event that your vehicle is damaged in transit, please contact our claims department immediately. Any information you have regarding the claim should be sent directly to Nationwide Auto Transportation. A claims representative will contact you within 24 business hours.