Los Angeles Car Shipping Routes
Do you need to ship your car from Los Angeles to another area, or from outside of California to the city? Nationwide Auto Transportation can connect you with the most suitable carrier, saving you time and money.
Los Angeles is a very busy area when it comes to car transportation. After all, the city houses the Port of Los Angeles, which is a very busy and large shipping port. If you want to ship a car overseas, we will deliver it to the port, or if you're importing your new car, we will collect it from the port and deliver it to you – no matter where in the U.S. you live. However, we also ship vehicles on behalf of individuals, military personnel, and car dealerships.
Nationwide Auto Transportation is a vehicle shipping broker. We will not sell your details to car carriers. Instead, we will provide you with a competitive quote and arrange your car transportation directly with one of our reputable car carriers.
As the pioneers in auto transportation, we are dedicated to 100% client satisfaction. Nationwide Auto Transportation is a BBB A+ rated company which is fully insured, bonded, and licensed. We offer impeccable service, responsive customer support, and exceptional dependability to our valuable clients. Nationwide Auto Transport is proud to work with private citizens, college students, and military personnel, as well as auto dealerships, auctioneers, and company relocation enterprises.
Get a FREE Los Angeles Car Shipping Quote
For more than twelve years, Nationwide Auto Transportation has provided world-class car shipping services to and from Los Angeles.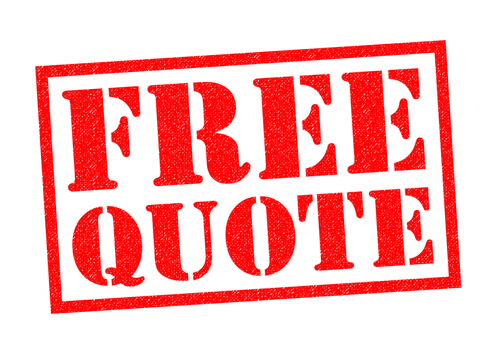 Nationwide Auto Transportation is a leading auto shipping company in the USA. We ship your vehicle door to door at the lowest rate possible, utilizing the highest quality equipment in the industry. Our drivers are dependable and highly experienced professionals. We guarantee safe shipping and timely delivery of cars, trucks, motorcycles, and boats.
Our extensive network of carriers visit the area several times a week, as California is one of our main auto transportation hubs.We are committed to providing reliable classic car transport on which our clients can always rely. Contact Nationwide Auto Transportation today to book your classic cars auto transport.
Affordable Los Angeles Car Shipping
At Nationwide Auto Transportation our aim is to always bring you quality Los Angeles auto transportation service at an affordable price. Whether you are picking up your car from the shipping port in California, going on a family vacation, or returning to one of the Northern States after the winter, NAT is your number one choice for reliable California Shipping Services. The cost to ship your vehicle with us varies based on the type, year, make, model and the carrier service used. Be sure to check out our Enclosed Carrier Service as well as our Open Carrier Service  To find our which type of shipping is most suited for your vehicle. While there be sure to use our price calculator to get a quote.
When you need to ship your car from Los Angeles or to the city, you can trust Nationwide Auto Transportation's trained and experienced staff to handle it on your behalf. Los Angeles vehicle shipping is a much easier process when it is handled by the professionals.
We are an experienced and reliable auto shipping company that knows how to put their customers first with plenty experience in providing professional Los Angeles car shipping services. We are licensed, bonded and insured ensuring that your vehicle is protected during transport is our top priority.
Why Should You Choose Our Los Angeles Car Shipping Services
We have over 15 years of experience in the car shipping service industry and have served hundreds of customers across the United States. Want your vehicle delivered as close as possible to you, no worries, we offer a door-to-door Los Angeles car shipping service. Door-to-door shipping refers to your vehicle being picked up as close as possible to your pick up locations and being dropped as close as possible to your destination. Here are seven reasons why Nationwide Auto Transportation should be your number one choice:
Open or Closed Carriers

Bonded car transportation ($75 Bond is required by the Federal Motor Carrier)

Licensed carriers (All carriers contracted by Nationwide are required to have insurance with a minimum of $100K)

tracking

Many excellent customer reviews

A+ rated with the Better Business Bureau
Los Angeles Car Shipping FAQ
Is my vehicle insured while in transit?
Yes. The US Department of Transportation requires all auto transporters maintain a valid insurance policy. Nationwide Auto Transportation takes the additional step of requiring all carriers in their network to list them as additionally insured. This means that, in the unlikely event of an accident, if that agent is unable to cover the claim, Nationwide Auto Transportation is able to file the claim through their insurance company directly.
Can I load my vehicle up with personal items?
It is not recommended to place any personal items in your vehicle during Los Angeles car shipping. Not only are items not insured during transport, but the DOT regulates what can be transported. The DOT can fine a transporter $10,000 if found to be carrying household goods. Moving companies are the only companies licensed to transport household goods. No firearms, hazardous materials, or illegal contraband are allowed at any time.
Which methods of payment are acceptable?
Nationwide Auto Transportation accepts all major credit cards or any type of certified funds prior to vehicle shipment. If you wish to pay upon delivery, a deposit is required to schedule your Los Angeles car shipping service and the balance must be paid in full to the driver in cash or certified funds.
Do I have to be present for pickup and / or delivery?
Yes. Either you or an authorized agent must be present to sign for the condition of your vehicle at both pickup and delivery.
How far in advance should I plan my Los Angeles car shipping service?
Placing your vehicle shipment order as far in advance as possible, will help ensure your vehicle is picked up and delivered within your requested time frame.
Where will my vehicle be picked up and delivered?
Your vehicle will be both picked up and delivered as close to your specified addresses as is physically possible. Certain government residential restrictions may prevent our drivers from arriving at your exact residence or there may be loading safety regulation issues. If we should find we are unable to arrive at a specified address, one of our agents will contact you to make appropriate arrangements.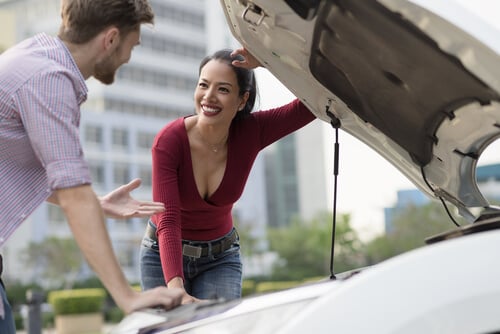 Weather Info for
Los Angeles