If you're moving to or from Tennessee, you will probably need Memphis auto shipping services to help facilitate your relocation. Nationwide Auto Transportation has been providing a safe, reliable auto shipping service in the region for more than twelve years.
Although Memphis is home to only about half a million people, it is the biggest city in the state. However, with more than a million people residing in the metropolitan area, it is the second largest metropolitan area in the state. As a result, Memphis is a popular area for our auto shipping services. People are constantly moving to or from the city and across long distances. It makes sense for them to rely on our professional auto shipping services instead of risking the wear and tear that comes from driving vehicles across hundreds of miles.
When you are looking for Memphis car shipping services, you can't go wrong with Nationwide Auto Transportation. As our name suggests, we work coast-to-coast across continental America, providing reliable door-to-door car shipping services. We only select the most trustworthy drivers from our vast network of car carriers to provide you with the best possible service.
FREE Memphis Car Shipping Service
Our door-to-door auto transport carriers are expected to maintain a 99% on-time collection and delivery service success rate with a quick turnaround time. We keep them to the highest standard of consistent achievement and it is this commitment to service excellence that has helped us ship in excess of 25,000 vehicles in 2018.We at Nationwide Auto Transportation understand what your vehicle means to you. That's why we only work with the most reliable carriers to fulfill our car transport services.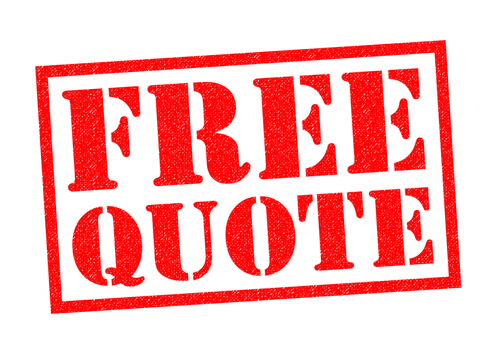 Nationwide Auto Transportation has become a go-to shipping company for moving vehicles across the United States. We are equipped with latest equipment and tools to dispatch your car safely anywhere in the USA, and we ship a variety of transportation modes including motorcycles, cars, boats, bikes, and scooters etc.
Contact Nationwide Auto Transportation for the most reliable, fast and secure Memphis car shipping services today.We are committed to providing reliable classic car transport on which our clients can always rely. Contact Nationwide Auto Transportation today to book your classic cars auto transport.
Tennessee's bustling arts and music scene, heritage and trails attract people who enjoy the typical American dream. If you want to move there, but don't want to drive all the way, consider shipping your car to Tennessee. Nationwide Auto Transportation will handle your vehicle shipping to Tennessee. Our vast network of carriers handle routes throughout the state, including to Knoxville, Memphis and Nashville.
If you need to move your car from Tennessee to any other US state, Nationwide Auto Transportation will pick it up and deliver it safely to its new home. We offer a range of vehicle shipping options to suit your needs and budget. Our reliable vehicle transport carriers cover routes running in every direction across our country, from the West Coast to the East Coast and everything in between.
Car Buyers Transport to and From Memphis
Looking into purchasing your new car from out of state? It may even be from another city within Tennessee… Sometimes, car buyers just don't have the time to collect their new cars, and need to make use of car buyers transport – a professional car buyers transport service which collects your car from the address provided, and delivers it as close as possible to your destination.
Nationwide's Car Buyers Transport could very well be what you are looking for. Recently shipped your car from another country. In addition to that you need it delivered from the dock at which it arrived as close as possible to you destination. Or purchased a car from a dealership across country? After spending a small fortune on a car its natural that you would want the lowest rates possible on your car buyers transport.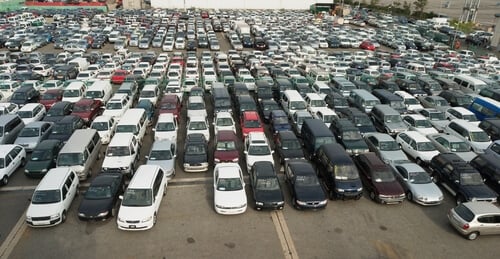 Our car buyers customers are free to choose between two shipping services which are:
Open Car Carrier – This is the preferred and most common mode of car buyers transport as it is cheaper and faster, not to mention safe.
Enclosed Car Carrier: This method of transport is preferred for luxury cars as this adds privacy and helps to secure your car from harsh weather conditions.
Memphis Car Shipping Services & Car Buyers Transport
Nationwide Auto Transportation car buyers transport services is just what you need for safe, reliable, efficient services. We ensure that your car gets to its destination in one piece.
Car Buyers Transport [Norfolk]
Our car shipping uses the best suited carriers to make sure your vehicle is carried safely. Nationwide Auto Transportation Memphis car shipping services are usually used by person moving into Memphis or out of. This usually includes homeowners as well as college students. If you are a college student looking to make the move to Memphis, then you are absolutely in luck! NAT has had over 15 years of experience in the car shipping service provider. Has shipped to over 50,000 customers over 48 states. Nationwide Auto Transportation is the leading car buyers transport companies in Memphis metropolitan area.
9 Tips in Preparing your Car for Transport to or from Memphis
Things you should consider when shipping using our Memphis vehicle shipping services. We value our customers and as such take great pride in being able to offer competitive pricing. In addition to providing world-class customer care and service. Here's how you can also help to ensure that you receive the best possible service when shipping with Nationwide Auto Transportation:
Remove all personal items such as clothing, electronics or accessories from the car. Visible items can result in theft.

Don't fill your gas tank all the way up before shipping as this adds extra weight. ¼ tank of gas in the car is the recommended.

The vehicle would need to be loaded onto the ramp so provide an extra set of keys so the driver can have access to move the vehicle.

Wash your vehicle before shipping in order to ensure the most accurate inspection.

Turn off or deactivate car alarms.

Always request the bill of lading from the driver upon delivery.

Make sure the battery is in good working order and the car starts easily. A vehicle that stops operating in the midst of an auto transport will be treated as an inoperable vehicle (this may attract additional charges).

Secure any loose items such as racks, convertible tops, etc.

Disconnect projecting antennas for safety reasons

.