Milwaukee is the largest city in Wisconsin and also the main economic and cultural center of the state. It is home to many Fortune 500 company headquarters, including Harley-Davidson. As a result, Nationwide Auto Transportation is frequently trusted to ship motorbikes to and from Milwaukee.
The number one employer in the city is Miller, one of the biggest beer makers, providing employment for well over two thousand residents. The company occupies Miller Valley, which is the oldest functioning brewery in the U.S. Whenever the company experiences shifts in their workforce, people contact us for Milwaukee car shipping services.
When you need to move your car between Milwaukee and any of the other forty-eight states, you can rely on Nationwide Auto Transportation to do so. We work with the most proficient car carriers who run routes across the country and deliver fast, reliable Milwaukee transport services. We ship cars door-to-door, as well as to ports or storage facilities.
If you need to move your car from Wisconsin to any other US state, Nationwide Auto Transportation will pick it up and deliver it safely to its new home. We offer a range of vehicle shipping options to suit your needs and budget. Our reliable vehicle transport carriers cover routes running in every direction across our country, from the West Coast to the East Coast and everything in between.
If you're looking to move to Wisconsin with it's festivals, fairs, zoos, and skiing opportunities, there's one thing you don't need to worry about – shipping your car to Wisconsin. Nationwide Auto Transportation takes the stress out of car shipping, with regular routes to all major centers of the state. Our reliable auto transportation carriers make regular stops in Green Bay, Madison, Milwaukee and other cities in Wisconsin.
Whether you need your motorbike shipped to a show, or simply need to move your car to or from Milwaukee, we can assist. Our clients include private individuals, companies that are relocating, auctioneers, car dealers and more. Speak to us about a Milwaukee car shipping quote today.
FREE Milwaukee Car Shipping Quote
Nationwide Auto Transportation has become a go-to shipping company for moving vehicles across the United States. We are equipped with latest equipment and tools to dispatch your car safely anywhere in the USA, and we ship a variety of transportation modes including motorcycles, cars, boats, bikes, and scooters etc.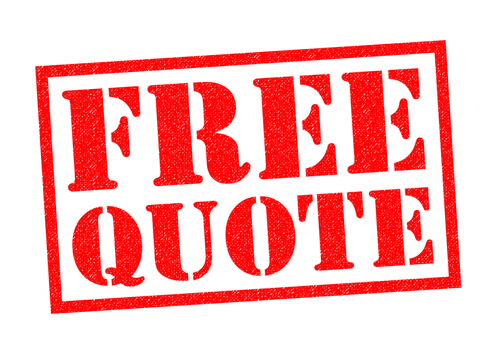 When you work with Nationwide Auto Transportation, you can rest assured that only the most modern enclosed carriers will be used (if you choose enclosed transport) to ship your classic car. Our reliable matrix of delivery carriers operate across forty-eight states, delivering professional experience and care.Several of our reliable, licensed and bonded carriers offer routes through Milwaukee every week. Request your Milwaukee car shipping quote now and let us take care of the details.
Request a free quote now, or call us if you have any questions.
8 Reasons to Choose Nationwide Auto Transportation for your Milwaukee car shipping service
Our customers are always on our mind. In the over 15 years of existence we have gained a plethora of experiences that guarantees customer satisfaction. We have come a long way, but we are only getting started, with approximately 50,000 shipping customers and 1800 monthly vehicle transport over 48 States we come highly recommended. Here's why should make it Nationwide Auto Transportation, we offer:-
Open and or Closed Carriers

Door-to-Door Charlotte car shipping service

Bonded ($75 Bond is required by the Federal Motor Carrier)

Licensed carriers (All carriers contracted by Nationwide are required to have insurance with a minimum of $100K)

Offer tracking

Have many excellent customer reviews

Are A+ rated with the

Better Business Bureau
Milwaukee car shipping services FAQ
Is my vehicle insured while in transit?
Yes. The US Department of Transportation requires all auto transporters maintain a valid insurance policy. Nationwide Auto Transportation takes the additional step of requiring all carriers in their network to list them as additionally insured. This means that, in the unlikely event of an accident, if that agent is unable to cover the claim, Nationwide Auto Transportation is able to file the claim through their insurance company directly.
Can I load my vehicle up with personal items?
It is not recommended to place any personal items in your vehicle during Milwaukee car shipping. Not only are items not insured during transport, but the DOT regulates what can be transported. The DOT can fine a transporter $10,000 if found to be carrying household goods. Moving companies are the only companies licensed to transport household goods. No firearms, hazardous materials, or illegal contraband are allowed at any time.
Which methods of payment are acceptable?
Nationwide Auto Transportation accepts all major credit cards or any type of certified funds prior to vehicle shipment. If you wish to pay upon delivery, a deposit is required to schedule your Milwaukee car shipping service and the balance must be paid in full to the driver in cash or certified funds.
Do I have to be present for pickup and / or delivery?
Yes. Either you or an authorized agent must be present to sign for the condition of your vehicle at both pickup and delivery.
How far in advance should I plan my Milwaukee car shipping service?
Placing your vehicle shipment order as far in advance as possible, will help ensure your vehicle is picked up and delivered within your requested time frame.
Weather Info for
Milwauke Car Shipping Quote