Norfolk VA Auto Shipping Company
Although Norfolk, Virginia is an independent city, it forms part of the Commonwealth of Virginia. It also forms part of the Hampton Roads metropolitan area. Home to a major naval base, Norfolk is also a strategic military transportation point, as it offers various ports between the US and Canada, as well as other international destinations.
People move to Norfolk in for work, and because it is a great place to raise families. Sometimes, people also move from Norfolk to start fresh in different states. No matter the reason, Nationwide Auto Transportation has more well over a decade of experience in shipping vehicles for families moving to or from Norfolk, businesses bringing fleets to the the area and people who import vehicles and need them brought from the Norfolk ports.
One of our biggest services in the Norfolk area is due to the naval presence in the area. Military personnel are often transferred from one base to another. Because they have to report for duty at the new base immediately, they don't have days to drive their vehicles to their new base. Therefore, they hire Nationwide Auto Transportation to ship their cars to Norfolk or from Norfolk to Colorado or one of the other popular bases.
Heading over to the state capital of Ohio to spend a few days visiting there many parks? Let Nationwide Auto Transportation get you there with our reliable and affordable Columbus car shipping services. Whether it be a car, motorbike, van, RV, boat, scooter, etc nationwide ships it all.
Whether you're moving to or from Columbus, Nationwide Auto Transportation can help facilitate your vehicle transport needs. With routes traveling through Norfolk and the other cities in the USA, Nationwide Auto Transportation offers regular car shipping to Virginia.
Norfolk Auto Transport Service 
Need door-to-door auto transport?
Nationwide Auto Transportation is a leading auto shipping company in the USA. We ship your vehicle door to door at the lowest rate possible, utilizing the highest quality equipment in the industry. Our drivers are dependable and highly experienced professionals. We guarantee safe shipping and timely delivery of cars, trucks, motorcycles, and boats.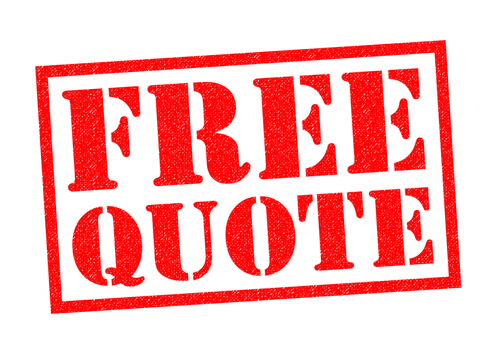 Nationwide Auto Transportation works closely with you to help you obtain the best quote for the service that is best suited to your requirements. We do offer certain discounts throughout the year, including $50 off military auto transport, and seasonal discounts for students auto transport and snowbirds car shipping. Please don't hesitate to speak to one of our door-to-door car shipping logistics consultants about the option that best suits your needs.
Request a free quote now, or call us if you have any questions.
Why we are one of the most Trusted Car Shipping Service Providers in Norfolk
At Nationwide our aim is not only to meet customer expectations but to exceed them at all cost and at all times. We are one of the most trusted because we have dedicated the past 15 plus years to developing and improving on our customer and car shipping services to or from Norfolk. Our services are convenient with door-to-door shipping because we understand that your convenience is priority. We not only ship cars, but motorcycles, boats, RVs, Classic Cars, cars from car dealerships, heavy duty shipping and the list goes on. We cater to regular citizens as well as military personnel and college students. Our Norfolk car shipping services offered and customer base is wide enough to satisfy your needs.
Philadelphia Car Shipping Services Offered
There are two carrier services that we offer and they include Open Carrier and Enclosed Carrier. What is the difference between the two? Open carrier is generally the more preferred of the two as it is cheaper and faster. In open carrier the vehicle is loaded onto and carrier along with other vehicles which may total 10-12 depending on the size of the carrier. This makes transportation a lot cheaper as the cost of the carrier is shared among all the vehicles and because so many can be carried at once, the driver makes fewer trips, which results in faster service. 
In enclosed carrier the vehicle is transported in a container and is protected from the elements of nature such as rain, sun and snow. This method of shipping is more costly and is the preferred choice for the following:-
Luxury cars

Vintage Cars

Expensive Motorcycles

and custom cars
Car Buyers Transport to and From Norfolk
Looking into purchasing your new car from out of state? It may even be from another city within Virginia… Sometimes, car buyers just don't have the time to collect their new cars, and need to make use of car buyers transport – a professional car buyers transport service which collects your car from the address provided, and delivers it as close as possible to your destination.
Nationwide's Car Buyers Transport could very well be what you are looking for. Recently shipped your car from another country. In addition to that you need it delivered from the dock at which it arrived as close as possible to you destination. Or purchased a car from a dealership across country? After spending a small fortune on a car its natural that you would want the lowest rates possible on your car buyers transport.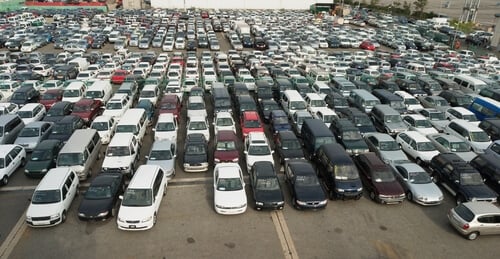 Our car buyers customers are free to choose between two shipping services which are:
Open Car Carrier – This is the preferred and most common mode of car buyers transport as it is cheaper and faster, not to mention safe.
Enclosed Car Carrier: This method of transport is preferred for luxury cars as this adds privacy and helps to secure your car from harsh weather conditions.
Norfolk Car Shipping Services & Car Buyers Transport
Nationwide Auto Transportation car buyers transport services is just what you need for safe, reliable, efficient services. We ensure that your car gets to its destination in one piece.
Car Buyers Transport [Norfolk]
Our car shipping uses the best suited carriers to make sure your vehicle is carried safely. Nationwide Auto Transportation Norfolk car shipping services are usually used by person moving into Norfolk or out of. This usually includes homeowners as well as college students. If you are a college student looking to make the move to Norfolk, then you are absolutely in luck! NAT has had over 15 years of experience in the car shipping service provider. Has shipped to over 50,000 customers over 48 states. Nationwide Auto Transportation is the leading car buyers transport companies in Norfolk metropolitan area.