Omaha Car Shipping Service
Located in the heart of the Midwest, Omaha sits on the Missouri River. The city is home to about a million people within an hour radius of the city center, it is home to Warren Buffet – one of the wealthiest people in the world – as well as the Fortune 500 headquarters of Union Pacific, Berkshire Hathaway, Con Agra and others.
Various minor league teams and one NBA franchise team call Omaha home.Performing arts are popular in the city, and there are many cultural opportunities, historic sites and popular spots to enjoy. If you're lucky, you may see horse-drawn carriages while you're shopping, dining out, or visiting one of the many art galleries. The Henry Doorly Zoo is one of the best zoos in the world, featuring an indoor rain-forest and desert. The city also has a thriving indie music scene, lovely parks and places in which you can spend time with loved ones.
Nebraska is known for its rich cultural heritage, scenic byways, wildlife and prairies. Whether you're visiting the state to enjoy a road trip, or moving there, you may want to ship your car to Nebraska. Few states offer the opportunity to enjoy such a scenic road trip, which is why Nationwide Auto Transportation offers frequent trips through Grand Island, Lincoln and Omaha.
If you're taking a trip or relocating, you may need Omaha car shipping. With more than a decade of Omaha car transportation experience, Nationwide Auto Transportation can collect and deliver any kind of vehicle, including boats to or from Omaha. We offer regular carriers through the state, so call us today to book your Omaha auto shipping service.
FREE Omaha Car Shipping Quote
Nationwide Auto Transportation has become a go-to shipping company for moving vehicles across the United States. We are equipped with latest equipment and tools to dispatch your car safely anywhere in the USA, and we ship a variety of transportation modes including motorcycles, cars, boats, bikes, and scooters etc.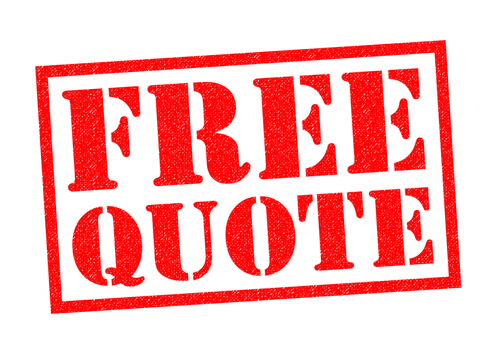 When you work with Nationwide Auto Transportation, you can rest assured that only the most modern enclosed carriers will be used (if you choose enclosed transport) to ship your classic car. Our reliable matrix of delivery carriers operate across forty-eight states, delivering professional experience and care.Several of our reliable, licensed and bonded carriers offer routes through Omaha every week. Request your Omaha car shipping quote now and let us take care of the details.
Request a free quote now, or call us if you have any questions.
Saving you Time and Money on Omaha Car Shipping [Auto Shipping]
We understand how valuable your time is and we know that time is money. Why spend two or more days driving across country when you can have your vehicle shipped at no hassle to you for the same cost or less. Here at Nationwide Auto Transportation we have been recognized for our excellent dedication to our customers. When you use our Omaha car shipping services, you can expect nothing but the best and to always be treated with exceptional customer service. By now I'm guessing you probably want to learn more about what we do. Check out our video below for more information. Visit our official site to get a free quote today!
Door-to-Door Car Shipping Services to and From Omaha
When car shipping to or from Omaha it is important to know you qualify for door-to-door shipping. What is door-to-door shipping? This is car transportation services that allow you to get your car picked up at a specified location within Omaha or another State and transported to your destination. Now, this does not necessarily mean directly from your front door to another front door. Some carriers are too big for low hanging power lines and branches. As such, law restricts them from making pick up in those areas. However they can travel to the nearest location and make the delivery or pick up there.
When you choose Nationwide Auto Transportation you also choose a shipping service that fully insures your vehicle and ensures its protected. In addition to that peace of mind, we offer:
vehicle shipping services at reasonable prices.

customer service that surpasses your expectations every time.

real time vehicle tracking while we ship your vehicle from Seattle.

competitive prices, thanks to our vast network of transporters.

regular discounts on certain services throughout the year.
Types of Carrier Shipping Offered
Our Omaha car shipping services by NAT are facilitated on either open carrier or enclosed auto transport options. Most people opt for open carriers as it is the most economical options. We do however recommend enclosed transportation for:
luxury cars

Vintage Cars

Expensive Motorcycles

and custom cars
If you need to move your car from Nebraska to any other US state, Nationwide Auto Transportation will pick it up and deliver it safely to its new home. We offer a range of vehicle shipping options to suit your needs and budget. Our reliable vehicle transport carriers cover routes running in every direction across our country, from the West Coast to the East Coast and everything in between.
Omaha Car Shipping Service FAQ
Is my vehicle insured while in transit?
Yes. The US Department of Transportation requires all auto transporters maintain a valid insurance policy. Nationwide Auto Transportation takes the additional step of requiring all carriers in their network to list them as additionally insured. This means that, in the unlikely event of an accident, if that agent is unable to cover the claim, Nationwide Auto Transportation is able to file the claim through their insurance company directly.
Can I load my vehicle up with personal items?
It is not recommended to place any personal items in your vehicle during Omaha car shipping service. Not only are items not insured during transport, but the DOT regulates what can be transported. The DOT can fine a transporter $10,000 if found to be carrying household goods. Moving companies are the only companies licensed to transport household goods. No firearms, hazardous materials, or illegal contraband are allowed at any time.
Which methods of payment are acceptable?
Nationwide Auto Transportation accepts all major credit cards or any type of certified funds prior to vehicle shipment. If you wish to pay upon delivery, a deposit is required to schedule your Omaha car shipping service and the balance must be paid in full to the driver in cash or certified funds.
Do I have to be present for pickup and / or delivery?
Yes. Either you or an authorized agent must be present to sign for the condition of your vehicle at both pickup and delivery.
How far in advance should I plan my Omaha car shipping service?
Placing your vehicle shipment order as far in advance as possible, will help ensure your vehicle is picked up and delivered within your requested time frame.
Where will my vehicle be picked up and delivered?
Your vehicle will be both picked up and delivered as close to your specified addresses as is physically possible. Certain government residential restrictions may prevent our drivers from arriving at your exact residence or there may be loading safety regulation issues. If we should find we are unable to arrive at a specified address, one of our agents will contact you to make appropriate arrangements.