Car Shipping Services Philadelphia, PA
Car Shipping Services in Philadelphia, PA
Philadelphia is one of the oldest cities in the United States, and one of the five largest cities in America. Steeped in so much culture and history, it's most certainly a city you want to cruise at your own leisure. So whether you're visiting the city for a few weeks, or moving to Philadelphia, having your own car handy will save money and enhance your enjoyment of the city.
Nationwide Auto Transportation is always happy to help facilitate your vehicle relocation to or from the City of Brotherly Love AKA Philadelphia. We've been in the car shipping industry for more than twelve years, and we're committed to providing world-class vehicle transportation services.
With routes running coast to coast across the U.S., we do frequent stop-overs in Philadelphia, so whether you need your car shipped to or from the city, you can count on fast, professional service at excellent prices.
Whether you're moving to Philadelphia to work at one of the numerous Fortune 500 companies that have headquarters in the city, or coming to study at one of the renowned institutions in Philadelphia, we're happy to help. We work with many car dealers around the U.S. and frequently transport cars for military personnel or private individuals. Get in touch with Nationwide Auto Transportation to discuss your Philadelphia car shipping needs today.
Car Shipping Services Philadelphia, Pennsylvania
Is Philadelphia, home of the Philly Cheese Steak, your new destination? Choosing the right car shipping service to get your family there is a crucial decision and we at Nationwide Auto Transportation are here to help.
Here are seven reasons why Nationwide Auto Transportation should be your number one choice:
Open and or Closed Carriers

Bonded car transportation ($75 Bond is required by the Federal Motor Carrier)

Licensed carriers (All carriers contracted by Nationwide are required to have insurance with a minimum of $100K)

tracking

Many excellent customer reviews

A+ rated with the

Better Business Bureau
Here is a checklist of what you would need to ship with us:-
A car/ Vehicle

Deposit paid by card

Balance paid by cash or cashiers cheque

Contact name and information

Vehicle information such as make, model, year, operability.
Philadelphia Car Shipping FREE QUOTE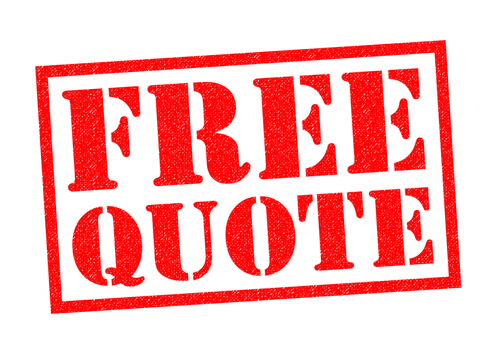 As the pioneers in auto transportation, we are dedicated to 100% client satisfaction. Nationwide Auto Transportation is a BBB A+ rated company which is fully insured, bonded, and licensed. We offer impeccable service, responsive customer support, and exceptional dependability to our valuable clients. Nationwide Auto Transport is proud to work with private citizens, college students, and military personnel, as well as auto dealerships, auctioneers, and company relocation enterprises. If you need to ship your vehicle, give us a call today at 1-800-311-7073 to discuss your heavy duty shipping requirements or simply get a free quote on our online auto shipping calculator.
Why we are one of the most Trusted Car Shipping Service Providers in Philadelphia
At Nationwide our aim is not only to meet customer expectations but to exceed them at all cost and at all times. We are one of the most trusted because we have dedicated the past 15 plus years to developing and improving on our customer and car shipping services to or from Philadelphia. Our services are convenient with door-to-door shipping because we understand that your convenience is priority. We not only ship cars, but motorcycles, boats, RVs, Classic Cars, cars from car dealerships, heavy duty shipping and the list goes on. We cater to regular citizens as well as military personnel and college students. Our Philadelphia car shipping services offered and customer base is wide enough to satisfy your needs.
Philadelphia Car Shipping Services Offered
There are two carrier services that we offer and they include Open Carrier and Enclosed Carrier. What is the difference between the two? Open carrier is generally the more preferred of the two as it is cheaper and faster. In open carrier the vehicle is loaded onto and carrier along with other vehicles which may total 10-12 depending on the size of the carrier. This makes transportation a lot cheaper as the cost of the carrier is shared among all the vehicles and because so many can be carried at once, the driver makes fewer trips, which results in faster service. 
In enclosed carrier the vehicle is transported in a container and is protected from the elements of nature such as rain, sun and snow. This method of shipping is more costly and is the preferred choice for the following:-
Luxury cars

Vintage Cars

Expensive Motorcycles

and custom cars
FAQ Questions About Car Shipping Services Philadelphia
Is my vehicle insured while in transit?
Yes. The US Department of Transportation requires all auto transporters maintain a valid insurance policy. Nationwide Auto Transportation takes the additional step of requiring all carriers in their network to list them as additionally insured. This means that, in the unlikely event of an accident, if that agent is unable to cover the claim, Nationwide Auto Transportation is able to file the claim through their insurance company directly.
Can I load my vehicle up with personal items?
It is not recommended to place any personal items in your vehicle during Philadelphia car shipping. Not only are items not insured during transport, but the DOT regulates what can be transported. The DOT can fine a transporter $10,000 if found to be carrying household goods. Moving companies are the only companies licensed to transport household goods. No firearms, hazardous materials, or illegal contraband are allowed at any time.
Which methods of payment are acceptable?
Nationwide Auto Transportation accepts all major credit cards or any type of certified funds prior to vehicle shipment. If you wish to pay upon delivery, a deposit is required to schedule your Philadelphia car shipping service and the balance must be paid in full to the driver in cash or certified funds.
Do I have to be present for pickup and / or delivery?
Yes. Either you or an authorized agent must be present to sign for the condition of your vehicle at both pickup and delivery.
How far in advance should I plan my Philadelphia car shipping service?
Placing your vehicle shipment order as far in advance as possible, will help ensure your vehicle is picked up and delivered within your requested time frame.
Where will my vehicle be picked up and delivered?
Your vehicle will be both picked up and delivered as close to your specified addresses as is physically possible. Certain government residential restrictions may prevent our drivers from arriving at your exact residence or there may be loading safety regulation issues. If we should find we are unable to arrive at a specified address, one of our agents will contact you to make appropriate arrangements.
Car Wash and Inspection Services in and Around Philadelphia
Spring Garden Wash & Lube:

Cal the contact information or visit the location below for details on the services provided.
Contact Information: (215) 763-9000
Location: 1111 Spring Garden St., Philadelphia, PA 19123
Ritz Car Wash, Detail Center & Lube:

Services offered include Engine Cleaning, Waxing Services, Windshield Services, Vehicle Inspections, Car Wash, Underbody Wash, Oxidation Removal, Battery Services, Wheel Cleaning, Brake Services, Carpet Cleaning, Polishing Services, Tar, Bugs & Tree Sap Removal, Paint Protection.
Contact Information: (215) 465-9000
Location: 234 W Oregon Ave, Philadelphia, PA 19148
Blatt Tire & Auto Repair:

Services offered includes Engine Repair, Air Conditioning Services, Tire Pressure Monitoring Service, Vehicle Inspections, Wheel Alignment,Tire Rotation, Vehicle Electrical Repair, Battery Services, Headlight & Taillight Services, Tire Installation, Brake Services, Muffler & Exhaust Services, Run-Flat Tire Services, Tire Balancing.
Contact Information: (215) 887-8473
Location: 1000 S Easton Rd, Wyncote, PA 19095
List of Zip Codes For Car Shipping Services in Philadelphia
19102
19103
19104
19106
19107
19109
19111
19112
19114
19115
19116
19118
19119
19120
19121
19122
19123
19124
19125
19126
19127
19128
19129
19130
19131
19132
19133
19134
19135
19136
19137
19138
19139
19140
19141
19142
19143
19144
19145
19146
19147
19148
19149
19150
19151
19152
19153
19154
Weather Info for
Car Shipping Services in Philadelphia