Pittsburgh Car Shipping Services
Located in the Ohio River valley, Pittsburgh, PA has to more than three hundred businesses, and is famed for being the home of the Pittsburgh Steelers. Pittsburgh has been rated as one of the most livable cities in the US. Popular conglomerates such as Intel, Apple, and Google have offices n Pittsburgh.
If you're moving to Pittsburgh to pursue your career goals, or just to provide your family with a change of scenery, you will need your car to get around easily. Now you don't have to drive from your current location to your new home. A trustworthy Pittsburgh car shipping company such as Nationwide Auto Transportation can facilitate it for you.
Nationwide Auto Transportation is an expert when it comes to urgent car transportation; we can arrange a same day pickup through our trusted and extensive network of transporters. Your car will be picked up within 24 hours and the delivery time will depend on the route and the distance to destination.
Nationwide Auto Transportation is a bonded and fully certified vehicle shipping company with an A+ rating on the Better Business Bureau. We ship vehicles across the 48 states through our extensive network of car carriers. We ship cars, boats, vans, buses and motorcycles to every destination in the country.
Open car shipping is an affordable, safe options for most cars. However, we always recommend using enclosed Pittsburgh car transport for you sports vehicle, collector's classic, or luxury vehicle. Contact us today to book your Pittsburgh auto shipping service.
Request a FREE Pittsburgh Auto Shipping Quote
Need a free Pittsburgh car transport quote? Don't hesitate to get in touch for a free, no obligation quote using our door to door car shipping calculator or by calling our friendly, helpful car shipping logistics consultants at  1800-311-7073.
8 Reasons to Choose our Pittsburgh Car Shipping Services
Nationwide Auto Transportation has been about for over 15 years, serves approximately 50,000 customers, with 1800 vehicles transported on a monthly basis over 48 States. We are a reliable and experienced Pittsburgh car shipping service. We ensure that whether you are shipping to or from Pittsburgh your vehicle gets where it is going on time.
Nationwide Auto Transportation should be your preferred choice for Affordable Pittsburgh Car Shipping because we:-
Are bonded ($75 Bond is required by the Federal Motor Carrier)

Licensed (All carriers contracted by Nationwide are required to have insurance with a minimum of $100K)

Insured

Offer GPS tracking

Have been in business for more than 15 years

Have many excellent customer reviews

Are A+ rated with the

Better Business Bureau

Work with experienced, insured carriers.
Pittsburgh car shipping services FAQ
Is my vehicle insured while in transit?
Yes. The US Department of Transportation requires all auto transporters maintain a valid insurance policy. Nationwide Auto Transportation takes the additional step of requiring all carriers in their network to list them as additionally insured. This means that, in the unlikely event of an accident, if that agent is unable to cover the claim, Nationwide Auto Transportation is able to file the claim through their insurance company directly.
Can I load my vehicle up with personal items?
It is not recommended to place any personal items in your vehicle during Pittsburgh car shipping. Not only are items not insured during transport, but the DOT regulates what can be transported. The DOT can fine a transporter $10,000 if found to be carrying household goods. Moving companies are the only companies licensed to transport household goods. No firearms, hazardous materials, or illegal contraband are allowed at any time.
Which methods of payment are acceptable?
Nationwide Auto Transportation accepts all major credit cards or any type of certified funds prior to vehicle shipment. If you wish to pay upon delivery, a deposit is required to schedule your Pittsburgh car shipping service and the balance must be paid in full to the driver in cash or certified funds.
Do I have to be present for pickup and / or delivery?
Yes. Either you or an authorized agent must be present to sign for the condition of your vehicle at both pickup and delivery.
How far in advance should I plan my Pittsburgh car shipping service?
Placing your vehicle shipment order as far in advance as possible, will help ensure your vehicle is picked up and delivered within your requested time frame.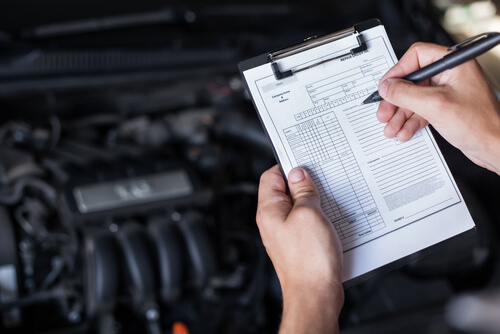 Weather Info for
Pittsburgh