Raleigh Car Shipping Services
Raleigh is known as the City of Oaks, thanks to the lovely oak-lined streets that line the city streets. Many people relocate to Raleigh in search of employment, as the city's main economic sectors include banking and financial services. Other industries include paper products, clothing, and electrical equipment. The education system and state agencies are some of the top employers in the state, along with big company headquarters, such as Lulu, Red Hat and Carquest.
Raleigh has a vibrant and diverse art scene, featuring original plays in theaters and parks, as well as Broadway shows, opera and ballet. You can visit one of the three state museums free of charge, and spend some time at historic sites, which include the North Carolina Executive Mansion and the State Capitol. Shopping, dining, nightclubs and much more can be enjoyed in this bustling city.
However, moving across states to or from Raleigh can be a challenge. With so much to arrange, Nationwide Auto Transportation wishes to take just one of those hassles off your hands. Let us handle your Raleigh car shipping. We offer routes running between Raleigh and the cities of all 48 states. For more than twelve years, we have offered affordable, fast and reliable Raleigh car shipping.
FREE
Raleigh

Car Shipping Quote

Nationwide Auto Transportation has become a go-to shipping company for moving vehicles across the United States. We are equipped with latest equipment and tools to dispatch your car safely anywhere in the USA, and we ship a variety of transportation modes including motorcycles, cars, boats, bikes, and scooters etc.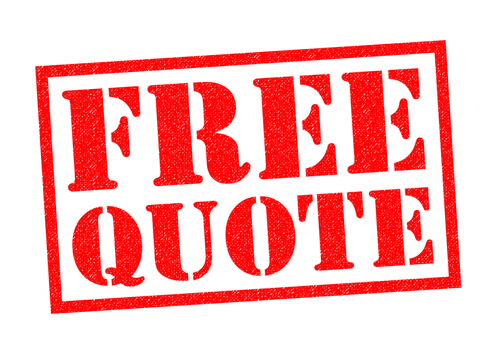 When you work with Nationwide Auto Transportation, you can rest assured that only the most modern enclosed carriers will be used (if you choose enclosed transport) to ship your classic car. Our reliable matrix of delivery carriers operate across forty-eight states, delivering professional experience and care.Several of our reliable, licensed and bonded carriers offer routes through Columbus every week. Request your Columbus car shipping quote now and let us take care of the details.
Request a free quote now, or call us if you have any questions.
Raleigh Car Shipping Made Easy and Affordable
[ Cars, Vans, SUVs, RVs, Boats, Motorcycles]
With 300 miles of coastline, lush gardens, museums and awesome annual festivals, North Carolina is a great place to live. It's even better to have your car to travel the great state at your leisure. Trust the licensed, bonded and insured vehicle carriers from Nationwide Auto Transportation to ship your car to North Carolina. We offer regular routes through Raleigh, Durham, Greensboro, Charlotte and various other major cities.
Nationwide Auto Transportation can help you with all of your car transportation needs. We have stood the test of time, and we have consistently delivered on our promise to provide superior car shipping services. In the process, we have built a large following of happy customers who return to us time and again, and who refer countless clients to us on a regular basis. Still wondering why shipping with us makes sense, here's why, figures never lie. 50,000 shipping customers, over 15 years of experience, 1800 monthly vehicles transported and 48 service states. Do you need another reason? We are the definition of reliability! Nationwide Auto Transportation monitors the status of your vehicles regularly and remain your point of contact to ensure that your transport goes smoothly. We will also provide you with all the information that you will need regarding your transport including contact numbers for the driver and insurance information.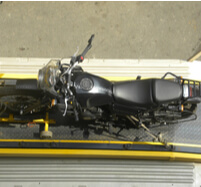 Why NAT Raleigh Shipping Services
When you choose Nationwide Auto Transportation you also choose a shipping service that fully insures your vehicle and ensures its protected. In addition to that peace of mind, we offer:
vehicle shipping services at reasonable prices.

customer service that surpasses your expectations every time.

real time vehicle tracking while we ship your vehicle from Seattle.

competitive prices, thanks to our vast network of transporters.

regular discounts on certain services throughout the year.
Types of Carrier Shipping Offered
Our Raleigh car shipping services by NAT are facilitated on either open carrier or enclosed auto transport options. Most people opt for open carriers as it is the most economical options. We do however recommend enclosed transportation for:
luxury cars

Vintage Cars

Expensive Motorcycles

and custom cars
If you need to move your car from North Carolina to any other US state, Nationwide Auto Transportation will pick it up and deliver it safely to its new home. We offer a range of vehicle shipping options to suit your needs and budget. Our reliable vehicle transport carriers cover routes running in every direction across our country, from the West Coast to the East Coast and everything in between.
Raleigh

Car Shipping FAQ

Is my vehicle insured while in transit?

Yes. The US Department of Transportation requires all auto transporters maintain a valid insurance policy. Nationwide Auto Transportation takes the additional step of requiring all carriers in their network to list them as additionally insured. This means that, in the unlikely event of an accident, if that agent is unable to cover the claim, Nationwide Auto Transportation is able to file the claim through their insurance company directly.

Can I load my vehicle up with personal items?

It is not recommended to place any personal items in your vehicle during Raleigh car shipping. Not only are items not insured during transport, but the DOT regulates what can be transported. The DOT can fine a transporter $10,000 if found to be carrying household goods. Moving companies are the only companies licensed to transport household goods. No firearms, hazardous materials, or illegal contraband are allowed at any time.

Which methods of payment are acceptable?

Nationwide Auto Transportation accepts all major credit cards or any type of certified funds prior to vehicle shipment. If you wish to pay upon delivery, a deposit is required to schedule your Raleigh car shipping service and the balance must be paid in full to the driver in cash or certified funds.

Do I have to be present for pickup and / or delivery?

Yes. Either you or an authorized agent must be present to sign for the condition of your vehicle at both pickup and delivery.

How far in advance should I plan my Raleigh car shipping service?

Placing your vehicle shipment order as far in advance as possible, will help ensure your vehicle is picked up and delivered within your requested time frame.