Ship a Car to Richmond VA
Located in the Commonwealth of Virginia, Richmond is an independent city that is not part of any county. An easy 90 minute drive from Washington DC, it is located near one of America's most-traveled interstates, known as the I-95 corridor. The city has a very diverse terrain, with ocean shores in the East, fertile farmland in the center, and rolling hills and mountains in the west.
Richmond has a robust economy which that thrives in manufacturing, fishing, and farming.Many universities and colleges are supported are spread throughout the metro area. Its low housing costs, four distinct seasons and diverse outdoor life contribute to some of the reasons why Richmond has been voted one of the best cities in which to live in America.
Every month, people move in and out of the city. In addition to furniture removalists, people need auto transportation companies to help ship their vehicles. If you are moving from out of state, you will probably want to ship your car to Richmond. The city's convenient location makes it quite affordable to ship a car to Richmond from just about anywhere.
FREE QUOTE: Richmond Auto Shipping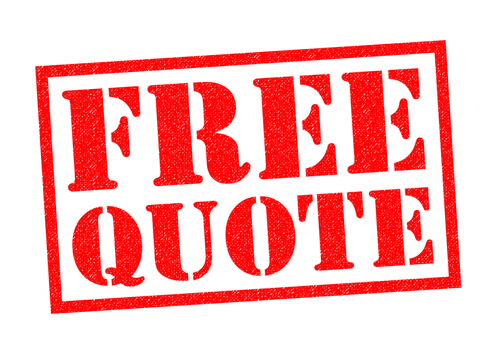 Nationwide Auto Transportation is a leading auto shipping company in the USA that provides well-priced open carrier car shipping as well as enclosed car shipping to Richmond for those who own luxury or vintage cars. We ship your vehicle door to door at the lowest rate possible, utilizing the highest quality equipment in the industry. Our drivers are dependable and highly experienced professionals. We guarantee safe shipping and timely delivery of cars, trucks, motorcycles, and boats.
Our car shipping advisors are available to answer all your questions. Call 1800-311-7073 now for a free quote.
FAQ Questions About Auto Shipping Richmond
Is my vehicle insured while in transit?
Yes. The US Department of Transportation requires all auto transporters maintain a valid insurance policy. Nationwide Auto Transportation takes the additional step of requiring all carriers in their network to list them as additionally insured. This means that, in the unlikely event of an accident, if that agent is unable to cover the claim, Nationwide Auto Transportation is able to file the claim through their insurance company directly.
Can I load my vehicle up with personal items?
It is not recommended to place any personal items in your vehicle during Richmond car shipping. Not only are items not insured during transport, but the DOT regulates what can be transported. The DOT can fine a transporter $10,000 if found to be carrying household goods. Moving companies are the only companies licensed to transport household goods. No firearms, hazardous materials, or illegal contraband are allowed at any time.
Which methods of payment are acceptable?
Nationwide Auto Transportation accepts all major credit cards or any type of certified funds prior to vehicle shipment. If you wish to pay upon delivery, a deposit is required to schedule your Richmond car shipping service and the balance must be paid in full to the driver in cash or certified funds.
Do I have to be present for pickup and / or delivery?
Yes. Either you or an authorized agent must be present to sign for the condition of your vehicle at both pickup and delivery.
How far in advance should I plan my Richmond car shipping service?
Placing your vehicle shipment order as far in advance as possible, will help ensure your vehicle is picked up and delivered within your requested time frame.
Why Should Select Car Buyers Transport to or from Richmond VA
Here are a few benefits of selecting our Car Buyers Transport:
It is convenient:

No interstate travel required

It Saves You Money:

No need to buy an airplane ticket to go collect the car.
Hassle Free: We will schedule the pickup with the seller, so you don't have to
Why we are one of the customer service leaders in the car shipping game. At Nationwide Auto Transportation we offer:
What You Should Know About Car Shipping in Richmond VA
We are one of the customer service leaders in the car shipping game in Virginia above and beyond
to give our customers the satisfaction they are looking for. Convenience is our priority because we want you to feel confident making us your desired shipping company. We offer you door-to-door shipping which is definition of convenience. All carriers contracted by Nationwide are required to have insurance with a minimum of $100K. Bonded car transportation ($75 Bond is required by the Federal Motor Carrier Safety Association). You would not have to sit and wonder where your car is located and how far it has reached. With our Tracking Services  you exactly where your car is located. We are the gold standard. We have been A+ rated by the Better Business Bureau.
Weather Info for
Richmond