Saint Paul Car Shipping Services
Move a Car to or from Saint Paul MN
Moving to or from Saint Paul, MN? Situated on the banks of the Minnesota and Mississippi Rivers, the metro area is home to approximately three million people. The area is the economic hub of the Midwest, and home to a variety of educational institutions. The Science Museum of Minnesota and the Xcel Energy Center draw many visitors to the city that is known for its high literacy rate.
Nationwide Auto Transportation provides professional Saint Paul car shipping services. For more than 15 years, we've been the first choice for individuals, students, military personnel, auto dealerships and car collectors who need to ship vehicles to or from Saint Paul. Nationwide Auto Transportation is a leading auto shipping company in the USA.
Because we know the industry so well, we know that it can be daunting to place your prized investment in the hands of strangers. However, more than a thousand people trust us every month, and you can too.As the pioneers in auto transportation, we are dedicated to 100% client satisfaction. Nationwide Auto Transportation is a BBB A+ rated company which is fully insured, bonded, and licensed.
Our expert Saint Paul auto shipping consultants will work closely with you to schedule your shipping. Our door-to-door Saint Paul car carriers will collect your vehicle and keep you appraised of its whereabouts at all times through the process. We offer impeccable service, responsive customer support, and exceptional dependability to our valuable clients. Nationwide Auto Transport is proud to work with private citizens, college students, and military personnel, as well as auto dealerships, auctioneers, and company relocation enterprises.
FREE Saint Paul Auto Transport Quote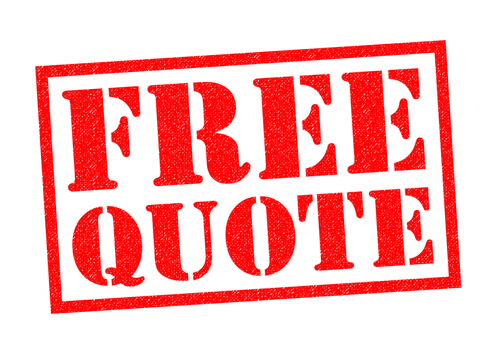 The best way to find out the price of open car transport for your vehicle, is to complete our online car shipping calculator form or to call our logistics specialists at 1800-311-7073.
Please don't hesitate to speak to one of our door-to-door car shipping logistics consultants about the option that best suits your needs.
Request a free quote now, or call us if you have any questions.
Car Buyers Transport to and From Saint Paul
Looking into purchasing your new car from out of state? It may even be from another city within the state. Sometimes, car buyers just don't have the time to collect their new cars, and need to make use of car buyers transport – a professional car buyers transport service which collects your car from the address provided, and delivers it as close as possible to your destination.
Nationwide's Car Buyers Transport could very well be what you are looking for. Recently shipped your car from another country. In addition to that you need it delivered from the dock at which it arrived as close as possible to you destination. Or purchased a car from a dealership across country? After spending a small fortune on a car its natural that you would want the lowest rates possible on your car buyers transport. 
Our car buyers customers are free to choose between two shipping services which are:
Open Car Carrier – This is the preferred and most common mode of car buyers transport as it is cheaper and faster, not to mention safe.
Enclosed Car Carrier: This method of transport is preferred for luxury cars as this adds privacy and helps to secure your car from harsh weather conditions.
Saint Paul Car Shipping Services & Car Buyers Transport
Nationwide Auto Transportation car buyers transport services is just what you need for safe, reliable, efficient services. We ensure that your car gets to its destination in one piece.
Car Buyers Transport [Saint Paul]
Our car shipping uses the best suited carriers to make sure your vehicle is carried safely. Nationwide Auto Transportation Saint Paul car shipping services are usually used by person moving into Saint Paulor out of. This usually includes homeowners as well as college students. If you are a college student looking to make the move to Saint Paul, then you are absolutely in luck! NAT has had over 15 years of experience in the car shipping service provider. Has shipped to over 50,000 customers over 48 states. Nationwide Auto Transportation is the leading car buyers transport companies in Saint Paul metropolitan area.
Saint Paul Auto Transport FAQ
Is my vehicle insured while in transit?
Yes. The US Department of Transportation requires all auto transporters maintain a valid insurance policy. Nationwide Auto Transportation takes the additional step of requiring all carriers in their network to list them as additionally insured. This means that, in the unlikely event of an accident, if that agent is unable to cover the claim, Nationwide Auto Transportation is able to file the claim through their insurance company directly.
Can I load my vehicle up with personal items?
It is not recommended to place any personal items in your vehicle during Saint Paul car shipping. Not only are items not insured during transport, but the DOT regulates what can be transported. The DOT can fine a transporter $10,000 if found to be carrying household goods. Moving companies are the only companies licensed to transport household goods. No firearms, hazardous materials, or illegal contraband are allowed at any time.
Which methods of payment are acceptable?
Nationwide Auto Transportation accepts all major credit cards or any type of certified funds prior to vehicle shipment. If you wish to pay upon delivery, a deposit is required to schedule your Saint Paul car shipping service and the balance must be paid in full to the driver in cash or certified funds.
Do I have to be present for pickup and / or delivery?
Yes. Either you or an authorized agent must be present to sign for the condition of your vehicle at both pickup and delivery.
How far in advance should I plan my Saint Paul car shipping service?
Placing your vehicle shipment order as far in advance as possible, will help ensure your vehicle is picked up and delivered within your requested time frame.
Where will my vehicle be picked up and delivered?
Your vehicle will be both picked up and delivered as close to your specified addresses as is physically possible. Certain government residential restrictions may prevent our drivers from arriving at your exact residence or there may be loading safety regulation issues. If we should find we are unable to arrive at a specified address, one of our agents will contact you to make appropriate arrangements.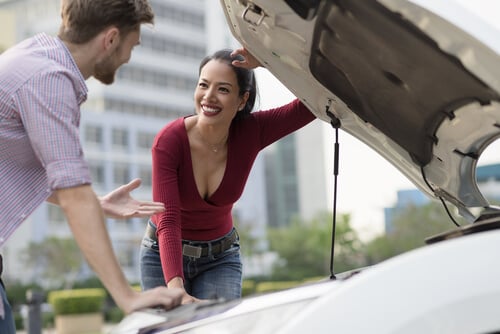 Weather Info for
Saint Paul