San Bernardino Car Shipping
San Bernardino Car Shipping
San Bernardino in California is surrounded by the lovely natural scenery of the San Bernardino Mountains and is the home of the very first McDonald's in US. There's plenty to do and see in the area including a strong arts influence to experience, museums to visit and a variety of annual events to attend. The Route 66 Rendezvous takes place in September and is a big, four-day event. During these four days, the "Mother Road" is celebrated.
The University of California at San Bernardino is another popular draw-card of younger residents. In order to get around town, you really do need a car. That's why parents often ask Nationwide Auto Transportation to ship cars to their students who attend UC at San Bernardino, instead of letting them drive here from Washington, Colorado, Texas or other states.
The city's rich automotive history is part of what makes it so special. However, whether you're visiting the city or moving here, you will want to bring your car along. This applies to car collectors who want to show off their vintage or classic cars in this beautiful city.
FREE San Bernardino Car Shipping Quote
Need San Bernardino car shipping? Look no further than Nationwide Auto Transportation.
We at Nationwide Auto Transportation understand what your vehicle means to you. That's why we only work with the most reliable carriers to fulfill our car transport services. Each carrier is:

Registered with the Federal Motor Carrier Safety Association
Licensed by the Department of Transport
Approved by the Better Business Bureau
Insured sufficiently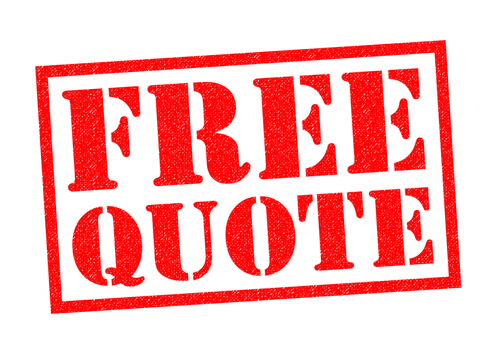 Our door-to-door auto transport carriers are expected to maintain a 99% on-time collection and delivery service success rate with a quick turnaround time. We keep them to the highest standard of consistent achievement and it is this commitment to service excellence that has helped us ship in excess of 25,000 vehicles in 2018.
San Bernardino Auto Transportation Services
Popularly referred to as the Golden State has many destinations that has greeted many explorers, adventurers and vacationers throughout the years.
California offers something for everyone and it happens to be one of our most popular vehicle shipping destinations. If you need to ship your car to California, Nationwide Auto Transportation can help. Our trusted car carriers are always traveling between the various states to Riverside, Orange County, San Diego, San Francisco and Los Angeles, to name a few.
There is a steady inflow and outflow of persons moving to a from California, let Nationwide Auto Transportation help you get to and from California with our reliable vehicle shipping services. Destinations of key interest are the world famous Golden Gate Bridge as depicted, Hollywood, Disneyland, Yosemite National Park, Angel Island and many more.
Affordable San Bernardino Car Shipping
At Nationwide Auto Transportation our aim is to always bring you quality San Bernardino auto transportation service at an affordable price. Whether you are picking up your car from the shipping port in California, going on a family vacation, or returning to one of the Northern States after the winter, NAT is your number one choice for reliable San Bernardino Shipping Services. The cost to ship your vehicle with us varies based on the type, year, make, model and the carrier service used. Be sure to check out our Enclosed Carrier Service as well as our Open Carrier Service  To find our which type of shipping is most suited for your vehicle. While there be sure to use our price calculator to get a quote.
Door-to-Door Car Shipping Services to and From San Bernardino
When car shipping to or from San Bernardino it is important to know you qualify for door-to-door shipping. What is door-to-door shipping? This is car transportation services that allow you to get your car picked up at a specified location within San Bernardino or another city in California or even a different state, and transported to your destination. Now, this does not necessarily mean directly from your front door to another front door. Some carriers are too big for low hanging power lines and branches. As such, law restricts them from making pick up in those areas. However they can travel to the nearest location and make the delivery or pick up there.
FAQ about our San Bernardino Car Shipping Services
Is my vehicle insured while in transit?
Yes. The US Department of Transportation requires that all San Bernardino car shipping service auto transporters maintain a valid insurance policy. Nationwide Auto Transportation takes the additional step of requiring all carriers in their network to list them as additionally insured. This means that, in the unlikely event of an accident, if that agent is unable to cover the claim, Nationwide Auto Transportation is able to file the claim through their insurance company directly.
Can I load my vehicle up with personal items when shipping my car to or from San Bernardino?
It is not recommended that you place any personal items in your vehicle to be shipped. Not only are items not insured during San Bernardino car shipping transport, but the DOT regulates what can and cannot be transported. The DOT can fine a California car shipping company $10,000 if they are found to be carrying household goods. Moving companies are the only companies licensed to transport household goods. No firearms, hazardous materials, or illegal contraband are allowed at any time.
Which methods of payment are acceptable?
Nationwide Auto Transportation accepts all major credit cards or any type of certified funds for San Bernardino car shipping services. If you wish to pay upon delivery, a deposit is required and the balance must be paid in full to the driver in cash or certified funds.
Do I have to be present for pickup and / or delivery?
Yes. Either you or an authorized agent must be present to sign for the condition of your vehicle at both pickup and delivery when you schedule a San Bernardino car shipping order.
How far in advance should I plan my San Bernardino car shipping?
Placing your San Bernardino car shipping order as far in advance as possible, will help ensure your vehicle is picked up and delivered within your requested time frame.
What do I do if my vehicle is damaged in transit?
In the unlikely event that your vehicle is damaged in transit, please contact our claims department immediately. Any information you have regarding the claim should be sent directly to Nationwide Auto Transportation. A claims representative will contact you within 24 business hours.
Weather Info for
San Bernardino