Ship a Car to or from San Diego California
San Diego, one of California's major cities, is located south of Los Angeles on the Pacific Ocean coastline. With its excellent climate and proximity to the Mexican border, San Diego draws many tourists, snowbirds and people wishing to relocate in order to enjoy the coastline, which spans more than seventy miles.
If you wish to visit San Diego in order to escape the cold northern winter, Nationwide Auto Transportation can ship your car down. That will give you an opportunity to explore the city at your leisure. Having your own car handy will give you easier access to all the museums, nightclubs, bars, dining spots, shopping opportunities and of course the famous Sea World and San Diego Zoo.
In the 15+ years that Nationwide Auto Transportation has been in business, we've established trusted business relationships with a vast network of trusted, reliable auto transportation carriers. We regularly provide services to people who are visiting or relocating to San Diego, students moving here to study, car dealers, and people who are importing or exporting cars. We service the fifty U.S. continental states, with regularly operated routes running through San Diego on a weekly basis.
Trust Nationwide Auto Transportation to provide you with value for money, safe and expedited car shipping services to and from San Diego.
As the pioneers in auto transportation, we are dedicated to 100% client satisfaction. Nationwide Auto Transportation is a BBB A+ rated company which is fully insured, bonded, and licensed. We offer impeccable service, responsive customer support, and exceptional dependability to our valuable clients. Nationwide Auto Transport is proud to work with private citizens, college students, and military personnel, as well as auto dealerships, auctioneers, and company relocation enterprises.
The Golden State has many destinations that have greeted many explorers, adventurers and vacationers throughout the years.
California offers something for everyone and it happens to be one of our most popular vehicle shipping destinations. If you need to ship your car to California, Nationwide Auto Transportation can help. Our trusted car carriers are always traveling between the various states to Riverside, Orange County, San Diego, San Francisco and Los Angeles, to name a few.
There is a steady inflow and outflow of persons moving to a from California, let Nationwide Auto Transportation help you get to and from California with our reliable vehicle shipping services. Destinations of key interest are the world famous Golden Gate Bridge as depicted, Hollywood, Disneyland, Yosemite National Park, Angel Island and many more.
FREE San Diego Car Shipping Quote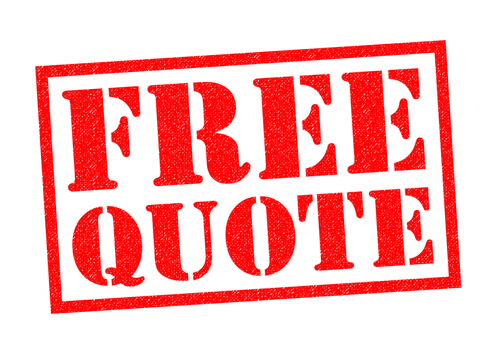 We await your call for service to start your auto transportation booking as we are always ready and available to satisfy our clients and give them the best auto shipping experience. If you need to ship your vehicle, give us a call today at 1-800-311-7073 to discuss your heavy duty shipping requirements or simply get a free quote on our online auto shipping calculator.
8 Reasons to Choose our CSan Diego Car Shipping Services [California]
Nationwide Auto Transportation has been about for over 15 years, serves approximately 50,000 customers, with 1800 vehicles transported on a monthly basis over 48 States. We are a reliable and experienced Carlifornia car shipping service. We ensure that whether you are shipping to or from California your vehicle gets where it is going on time.
Nationwide Auto Transportation should be your preferred choice for Affordable San Diego Car Shipping because we:-
Are bonded ($75 Bond is required by the Federal Motor Carrier)

Licensed (All carriers contracted by Nationwide are required to have insurance with a minimum of $100K)

Insured

Offer GPS tracking

Have been in business for more than 15 years

Have many excellent customer reviews

Are A+ rated with the

Better Business Bureau

Work with experienced, insured carriers.
FAQ about our California Car Shipping Services
Is my vehicle insured while in transit?
Yes. The US Department of Transportation requires that all California car shipping service auto transporters maintain a valid insurance policy. Nationwide Auto Transportation takes the additional step of requiring all carriers in their network to list them as additionally insured. This means that, in the unlikely event of an accident, if that agent is unable to cover the claim, Nationwide Auto Transportation is able to file the claim through their insurance company directly.
Can I load my vehicle up with personal items when shipping my car to or from California?
It is not recommended that you place any personal items in your vehicle to be shipped. Not only are items not insured during California car shipping transport, but the DOT regulates what can and cannot be transported. The DOT can fine a California car shipping company $10,000 if they are found to be carrying household goods. Moving companies are the only companies licensed to transport household goods. No firearms, hazardous materials, or illegal contraband are allowed at any time.
Which methods of payment are acceptable?
Nationwide Auto Transportation accepts all major credit cards or any type of certified funds for California car shipping services. If you wish to pay upon delivery, a deposit is required and the balance must be paid in full to the driver in cash or certified funds.
Do I have to be present for pickup and / or delivery?
Yes. Either you or an authorized agent must be present to sign for the condition of your vehicle at both pickup and delivery when you schedule a San Diego car shipping order.
How far in advance should I plan my San Diego car shipping?
Placing your San Diego car shipping order as far in advance as possible, will help ensure your vehicle is picked up and delivered within your requested time frame.
What do I do if my vehicle is damaged in transit?
In the unlikely event that your vehicle is damaged in transit, please contact our claims department immediately. Any information you have regarding the claim should be sent directly to Nationwide Auto Transportation. A claims representative will contact you within 24 business hours.
Weather Info for
San Diego