San Francisco Car Shipping
Ship Your Car to San Francisco CA
With more than a decade of experience in facilitating San Francisco car shipping, Nationwide Auto Transportation specializes in shipping cars, SUVs, motorbikes, boats and golf carts. If you are moving to San Francisco, or to another city and you need to have your car shipped, look no further. We can provide you with all the information and car shipping services you will need. We're a renowned professional in the car moving industry, offering a range of services and world-class customer services.
Our door-to-door San Francisco car shipping services set the standard for competitors to try follow, but we always strive to remain a few steps ahead. One of our main advantages includes the professional relationships we have established with many national car carriers. They rely on us to handle their logistics, while we rely on them to deliver your car safely, on time and on budget every time.
When you're looking for professional San Francisco car shipping services, contact Nationwide Auto Transportation for the best service, full insurance coverage and affordable car shipping rates. Speak to one of our consultants about our open-carry, enclosed, roll-on roll off, and expedited car shipping services, offered across continental U.S.A.
Since our inception more than 15 years ago, we at Nationwide Auto Transportation have dedicated ourselves to becoming the foremost car shipment company in the US, offering both open transport car shipping and enclosed auto transport. We have earned an A+ rating on the BBB.
Nationwide Auto Transportation is a leading auto shipping company in the USA. We ship your vehicle door to door at the lowest rate possible, utilizing the highest quality equipment in the industry. Our drivers are dependable and highly experienced professionals. We guarantee safe shipping and timely delivery of cars, trucks, motorcycles, and boats.
Get a FREE QUOTE for San Francisco Car Transport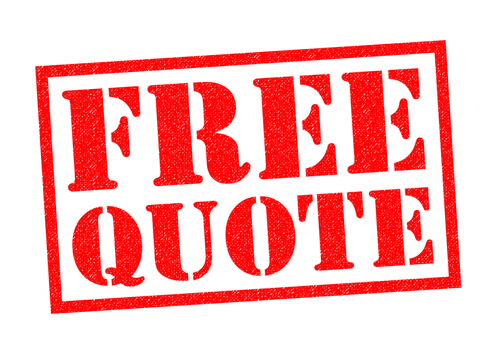 Nationwide Auto Transportation is an expert when it comes to urgent car transportation to or from San Francisco; we can arrange a same day pickup through our trusted and extensive network of transporters. Your car will be picked up within 24 hours and the delivery time will depend on the route and the distance to destination.
Need a free open car transport quote? Don't hesitate to get in touch for a free, no obligation quote using our door to door car shipping calculator or by calling our friendly, helpful car shipping logistics consultants at  1800-311-7073.
8 Reasons to Choose our San Francisco Car Shipping Services
Nationwide Auto Transportation has been about for over 15 years, serves approximately 50,000 customers, with 1800 vehicles transported on a monthly basis over 48 States. We are a reliable and experienced San Francisco car shipping service. We ensure that whether you are shipping to or from San Francisco your vehicle gets where it is going on time.
Nationwide Auto Transportation should be your preferred choice for Affordable San Francisco Car Shipping because we:-
Are bonded ($75 Bond is required by the Federal Motor Carrier)

Licensed (All carriers contracted by Nationwide are required to have insurance with a minimum of $100K)

Insured

Offer GPS tracking

Have been in business for more than 15 years

Have many excellent customer reviews

Are A+ rated with the

Better Business Bureau

Work with experienced, insured carriers.
Car Buyers Transport to and From San Francisco
Looking into purchasing your new car from out of state? It may even be from another city within California. Sometimes, car buyers just don't have the time to collect their new cars, and need to make use of car buyers transport – a professional car buyers transport service which collects your car from the address provided, and delivers it as close as possible to your destination.
Nationwide's Car Buyers Transport could very well be what you are looking for. Recently shipped your car from another country. In addition to that you need it delivered from the dock at which it arrived as close as possible to you destination. Or purchased a car from a dealership across country? After spending a small fortune on a car its natural that you would want the lowest rates possible on your car buyers transport.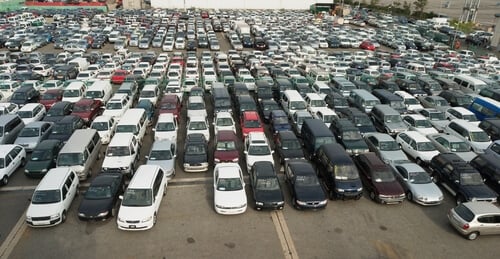 Our car buyers customers are free to choose between two shipping services which are:
Open Car Carrier – This is the preferred and most common mode of car buyers transport as it is cheaper and faster, not to mention safe.
Enclosed Car Carrier: This method of transport is preferred for luxury cars as this adds privacy and helps to secure your car from harsh weather conditions.
San Francisco Car Shipping Services & Car Buyers Transport
Nationwide Auto Transportation car buyers transport services is just what you need for safe, reliable, efficient services. We ensure that your car gets to its destination in one piece.
Car Buyers Transport [San Francisco]
Our car shipping uses the best suited carriers to make sure your vehicle is carried safely. Nationwide Auto Transportation San Francisco car shipping services are usually used by person moving into San Francisco or out of. This usually includes homeowners as well as college students. If you are a college student looking to make the move to San Francisco, then you are absolutely in luck! NAT has had over 15 years of experience in the car shipping service provider. Has shipped to over 50,000 customers over 48 states. Nationwide Auto Transportation is the leading car buyers transport companies in Norfolk metropolitan area.
Weather Info for
San Francisco