Santa Clarita CA Car Shipping Services
Santa Clarita has been hailed as one of the best places in which to live in California. Home to more than 6,000 business, many schools, cultural events, recreational activities and parks, and beautiful sights of the valley. It's also home to the Six Flags Magic Mountain Amusement Park, which is located on the outskirts of the city, and a popular location for major films. These are just some of the many reasons why Santa Clarita car shipping services are in such a high demand.
Santa Clarita is a great place to drive, as the hot weather allows you to roll down the windows and feel the wind in your hair. The city is conveniently located between SR-14 and Interstate 5, which makes it popular with commuters and auto transporters alike. However, when shipping your car to Santa Clarita, be sure that you only use licensed auto transportation companies, such as Nationwide Auto Transportation, which understands the many size and weight restrictions applicable to vehicles entering the city.
When you need car shipping from Santa Clarita to Dallas, or from Colorado Springs to Santa Clarita, or between any other city in the US and Santa Clarita, you can rely on Nationwide Auto Transportation. We have drivers located all across the US and we can facilitate your car shipping order quickly and efficiently.
Popularly referred to as the Golden State has many destinations that has greeted many explorers, adventurers and vacationers throughout the years.
California offers something for everyone and it happens to be one of our most popular vehicle shipping destinations. If you need to ship your car to California, Nationwide Auto Transportation can help. Our trusted car carriers are always traveling between the various states to Riverside, Orange County, San Diego, San Francisco and Los Angeles, to name a few.
There is a steady inflow and outflow of persons moving to a from California, let Nationwide Auto Transportation help you get to and from California with our reliable vehicle shipping services. Destinations of key interest are the world famous Golden Gate Bridge as depicted, Hollywood, Disneyland, Yosemite National Park, Angel Island and many more.
FREE Santa Clarita Car Shipping Quote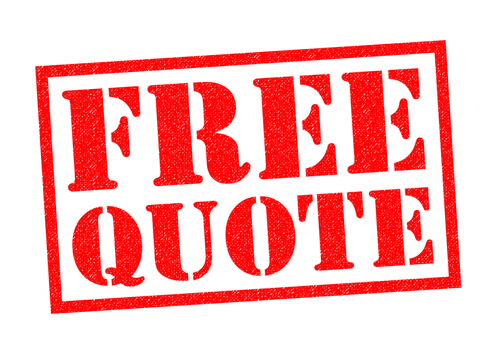 We await your call for service to start your auto transportation booking as we are always ready and available to satisfy our clients and give them the best auto shipping experience. If you need to ship your vehicle, give us a call today at 1-800-311-7073 to discuss your heavy duty shipping requirements or simply get a free quote on our online auto shipping calculator.
8 Reasons to Choose our Santa Clarita Car Shipping Services
Nationwide Auto Transportation has been about for over 15 years, serves approximately 50,000 customers, with 1800 vehicles transported on a monthly basis over 48 States. We are a reliable and experienced Santa Clarita car shipping service. We ensure that whether you are shipping to or from California your vehicle gets where it is going on time.
Nationwide Auto Transportation should be your preferred choice for Affordable Santa Clarita Car Shipping because we:-
Are bonded ($75 Bond is required by the Federal Motor Carrier)

Licensed (All carriers contracted by Nationwide are required to have insurance with a minimum of $100K)

Insured

Offer GPS tracking

Have been in business for more than 15 years

Have many excellent customer reviews

Are A+ rated with the

Better Business Bureau

Work with experienced, insured carriers.
9 Tips in Preparing your Car for Transport to or from Santa Clarita
Things you should consider when shipping using our Santa Clarita vehicle shipping services. We value our customers and as such take great pride in being able to offer competitive pricing. In addition to providing world-class customer care and service. Here's how you can also help to ensure that you receive the best possible service when shipping with Nationwide Auto Transportation:
Remove all personal items such as clothing, electronics or accessories from the car. Visible items can result in theft..

Don't fill your gas tank all the way up before shipping as this adds extra weight. ¼ tank of gas in the car is the recommended.

The vehicle would need to be loaded onto the ramp so provide an extra set of keys so the driver can have access to move the vehicle.

Wash your vehicle before shipping in order to ensure the most accurate inspection.

Turn off or Deactivate car alarms.

Always request the bill of lading from the driver upon delivery.

Make sure the battery is in good working order and the car starts easily. A vehicle that stops operating in the midst of an auto transport will be treated as an inoperable vehicle (this may attract additional charges).

Secure any loose items such as racks, convertible tops, etc. 

Disconnect projecting antennas for safety reasons

.
Weather Info for
Santa Clarita