Scottsdale AZ Car Transport
With its vibrant nightlife, Scottsdale Arizona has been compared to Miami's South Beach. A smaller city, it is located close to Phoenix, which gives residents access to all the amenities the large metropolis has to offer. The city's slogan is "The West's Most Western Town", which attracts many young people, especially to the downtown area, where you'll find the best parties. On New Year, they host the Ultimate Block Party, which attracts more than 25, 000 people.
Every year, snowbirds flock to Scottsdale and Phoenix to soak up sunshine in this region that gets very little rain. But the city also attracts families, as it is a great place to live. People move here for work, or they move their businesses here, to be a part of the region's bustling economy. No matter whether you're moving here or coming to Scottsdale, Arizona on vacation, it's important to choose a reliable auto shipping company.
Nationwide Auto Transportation has in excess of twelve years of experience and we can help move your car, motorcycle, RV or boat from anywhere in the forty-eight states to Scottsdale Arizona. We can also move your vehicle back home when you're ready to return. We have many excellent reviews and a track record that speaks of our experience.
Looking into purchasing your new car from out of state? It may even be from another city within California… Sometimes, car buyers just don't have the time to collect their new cars, and need to make use of car buyers transport – a professional car buyers transport service which collects your car from the address provided, and delivers it as close as possible to your destination.
Nationwide's Car Buyers Transport could very well be what you are looking for. Recently shipped your car from another country. In addition to that you need it delivered from the dock at which it arrived as close as possible to you destination. Or purchased a car from a dealership across country? After spending a small fortune on a car its natural that you would want the lowest rates possible on your car buyers transport.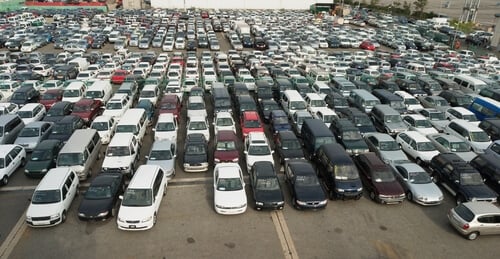 Our car buyers customers are free to choose between two Shipping services which are:
Open Car Carrier – This is the preferred and most common mode of car buyers transport as it is cheaper and faster, not to mention safe.
Enclosed Car Carrier: This method of transport is preferred for luxury cars as this adds privacy and helps to secure your car from harsh weather conditions.
Book Your Scottsdale Auto Transport Service Now
Need door-to-door auto transport? Nationwide Auto Transportation works closely with you to help you obtain the best quote for the service that is best suited to your requirements.
We at Nationwide Auto Transportation understand what your vehicle means to you. That's why we only work with the most reliable carriers to fulfill our car transport services. Each carrier is:

Registered with the Federal Motor Carrier Safety Association
Licensed by the Department of Transport
Approved by the Better Business Bureau
Insured
Car Buyers Transport [San Jose]
Our car shipping uses the best suited carriers to make sure your vehicle is carried safely. Nationwide Auto Transportation Scottsdale AZ car shipping services are usually used by person moving into San Jose or out of. This usually includes homeowners as well as college students. If your a college student looking to make the move to Scottsdale AZ. Then you are absolutely in luck! NAT has had over 15 years of experience in the car shipping service provider. Has shipped to over 50,000 customers over 48 states. Nationwide Auto Transportation is the leading car buyers transport companies in Scottsdale AZ metropolitan area.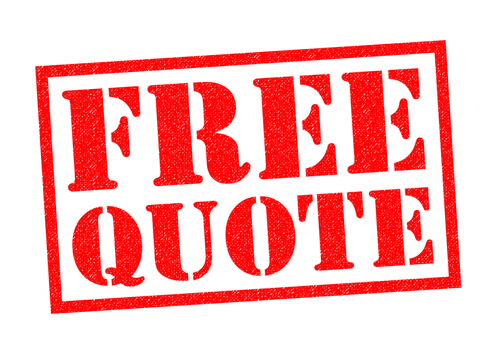 Our door-to-door auto transport carriers are expected to maintain a 99% on-time collection and delivery service success rate with a quick turnaround time. We keep them to the highest standard of consistent achievement and it is this commitment to service excellence that has helped us ship in excess of 25,000 vehicles in 2018.
Request a free quote now, or call us if you have any questions.
Scottsdale AZ car shipping services FAQ
Is my vehicle insured while in transit?
Yes. The US Department of Transportation requires all auto transporters maintain a valid insurance policy. Nationwide Auto Transportation takes the additional step of requiring all carriers in their network to list them as additionally insured. This means that, in the unlikely event of an accident, if that agent is unable to cover the claim, Nationwide Auto Transportation is able to file the claim through their insurance company directly.
Can I load my vehicle up with personal items?
It is not recommended to place any personal items in your vehicle during Scottsdale AZ car shipping. Not only are items not insured during transport, but the DOT regulates what can be transported. The DOT can fine a transporter $10,000 if found to be carrying household goods. Moving companies are the only companies licensed to transport household goods. No firearms, hazardous materials, or illegal contraband are allowed at any time.
Which methods of payment are acceptable?
Nationwide Auto Transportation accepts all major credit cards or any type of certified funds prior to vehicle shipment. If you wish to pay upon delivery, a deposit is required to schedule your Scottsdale AZ car shipping service and the balance must be paid in full to the driver in cash or certified funds.
Do I have to be present for pickup and / or delivery?
Yes. Either you or an authorized agent must be present to sign for the condition of your vehicle at both pickup and delivery.
How far in advance should I plan my Scottsdale AZ car shipping service?
Placing your vehicle shipment order as far in advance as possible, will help ensure your vehicle is picked up and delivered within your requested time frame.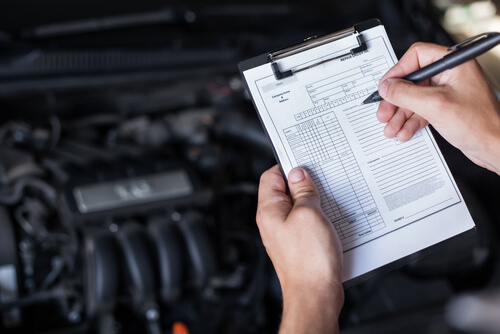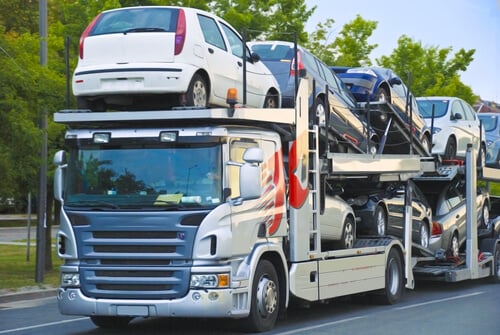 Things You Should Know About Scottsdale AZ Car Shipping Services
Quality service, safe shipping, and timely delivery is guaranteed. This is so because our drivers are dependable and highly experienced professionals. Nationwide Auto Transportation is a BBB A+ rated company. We are fully insured, bonded and licensed. In addition to  that we offer impeccable service, responsive customer support, and exceptional dependability to our valuable clients. Nationwide Auto Transportation monitors your auto transport from the start of its route to the finish. All this a part of our Scottsdale AZ shipping services. You are welcomed and encouraged to contact our customer service at any time to ask about your vehicle.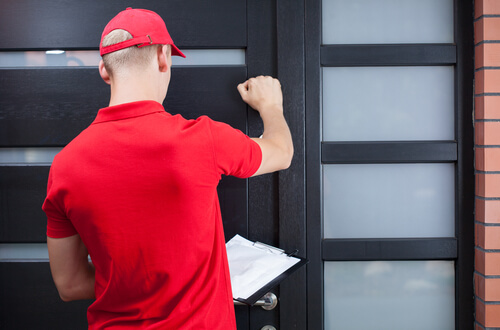 Door-to-Door Car Shipping Services to and From Scottsdale AZ
When car shipping to or from Scottsdale AZ it is important to know you qualify for door-to-door shipping. What is door-to-door shipping? This is car transportation services that allow you to get your car picked up at a specified location within Scottsdale AZ or another State and transported to your destination. Now, this does not necessarily mean directly from your front door to another front door. Some carriers are too big for low hanging power lines and branches. As such, law restricts them from making pick up in those areas. However they can travel to the nearest location and make the delivery or pick up there.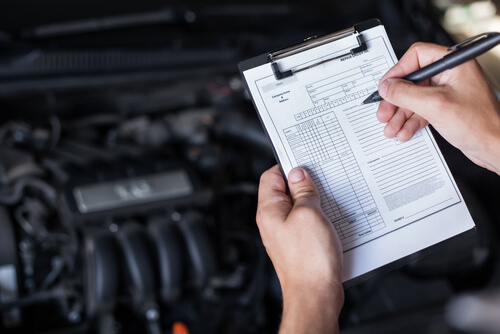 9 Tips in Preparing your Car for Transport to or from Scottsdale AZ
Things you should consider when shipping using our Scottsdale AZ vehicle shipping services. We value our customers and as such take great pride in being able to offer competitive pricing. In addition to providing world-class customer care and service. Here's how you can also help to ensure that you receive the best possible service when shipping with Nationwide Auto Transportation:
Remove all personal items such as clothing, electronics or accessories from the car. Visible items can result in theft..

Don't fill your gas tank all the way up before shipping as this adds extra weight. ¼ tank of gas in the car is the recommended.

The vehicle would need to be loaded onto the ramp so provide an extra set of keys so the driver can have access to move the vehicle.

Wash your vehicle before shipping in order to ensure the most accurate inspection.

Turn off or deactivate car alarms.

Always request the bill of lading from the driver upon delivery.

Make sure the battery is in good working order and the car starts easily. A vehicle that stops operating in the midst of an auto transport will be treated as an inoperable vehicle (this may attract additional charges).

Secure any loose items such as racks, convertible tops, etc.

Disconnect projecting antennas for safety reasons

.
Weather Info for
Scottsdale