Seattle Auto Transportation Services
Move Your Car to Seattle With NAT's Seattle Auto Transportation Services
Seattle is a fascinating city surrounded by spectacular natural scenery. The raw environment around Seattle includes charming little towns, looming mountains, and lush forests. However, the city also has a serious side, which includes the headquarters of several Fortune 500 companies, and major universities.It is also a hub of Seattle auto transportation services.
Nationwide Auto Transportation regularly services Seattle, providing car shipping for individuals working for these major corporate, and students who wish to avoid cross-country drives back home. Whether you have found a job in the city, or are being transferred to another city, you can rely on our expert car carriers to provide you with the best service in Seattle car shipping. Our carriers travel through Seattle all the time, on routes that link the city to any other city in the U.S.
If your student needs a car to get to class on time, let us bring his or her car to Seattle from anywhere in the country. Now you don't have to drive with your student all the way to Seattle and fly back home, saving you time and unnecessary costs. It will also help alleviate the stress of unnecessary wear and tear on your child's car.
Contact Nationwide Auto Transportation today to discuss your Seattle Auto Transportation needs.
3 Reasons Why people Travel to Seattle [WA]
Seattle is now the fastest growing city in the United States of America, want to be a part of the movement? Nationwide Auto Transportation is ready to help. Book your trip now and ship your vehicle with NAT for fast and reliable service. Still need more reasons why Seattle is absolutely amazing, check out the 17 Reasons Why You Should Visit Seattle.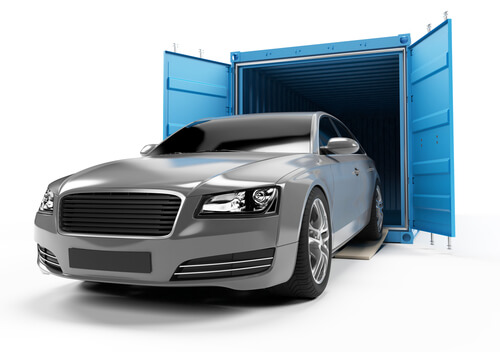 Shipping your Car from Seattle, WA
Heading home after the festivities and your looking a reliable car shipping agency to not only deliver your car to its destination, but deliver it safely and on time. Look no further, Nationwide Auto Transportation is just what you need. With over 12 years of experience in the game, we know exactly how to not only satisfy our customers but exceed their expectations. Nationwide auto Transportation offers a reliable car shipping door-to-door service from Seattle, WA. Since Nationwide Auto Transportation is the leader in this area we can save you money and at the same time provide you with the best service. We offer open and enclosed car shipping, Shipping for motorcycles, pickup trucks, SUVs, boats, jet skis, RVs and any type of vehicles.
Here is a checklist of what you would need to ship with us:-
A car/ Vehicle

Deposit paid by card

Balance paid by cash or cashiers check

Contact name and information

Vehicle information such as make, model, year, etc.
Get a FREE Seattle Car  Shipping Quote
Since our inception more than 15 years ago, we at Nationwide Auto Transportation have dedicated ourselves to becoming the foremost car shipment company in the US, offering both open transport car shipping and enclosed auto transport. We have earned an A+ rating on the BBB.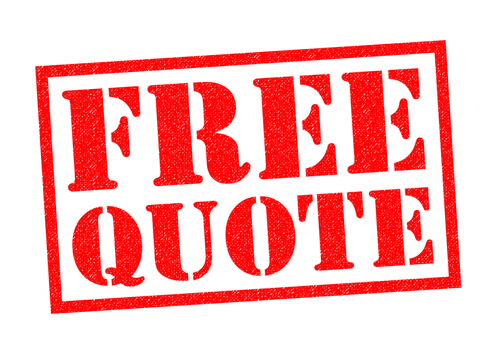 Speak to one of our consultants today about open, enclosed, roll on roll off and expedited vehicle shipping. We take exceptional car of your car so you don't have to worry. In addition to great rates, we offer exceptional Seattle car shipping services. Put us to the test today.
We await your call for service to start your auto transportation booking as we are always ready and available to satisfy our clients and give them the best auto shipping experience. If you need to ship your vehicle, give us a call today at 1-800-311-7073 to discuss your heavy duty shipping requirements or simply get a free quote on our online auto shipping calculator.
Car Shipping Made Easy and Affordable
[ Cars, Vans, SUVs, RVs, Boats, Motorcycles]
Nationwide Auto Transportation can help you with all of your car transportation needs. We have stood the test of time, and we have consistently delivered on our promise to provide superior car shipping services. In the process, we have built a large following of happy customers who return to us time and again, and who refer countless clients to us on a regular basis. Still wondering why shipping with us makes sense, here's why, figures never lie. 50,000 shipping customers, over 15 years of experience, 1800 monthly vehicles transported and 48 service states. Do you need another reason? We are the definition of reliability! Nationwide Auto Transportation monitors the status of your vehicles regularly and remain your point of contact to ensure that your transport goes smoothly. We will also provide you with all the information that you will need regarding your transport including contact numbers for the driver and insurance information.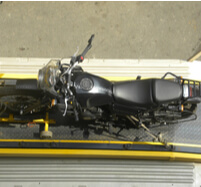 Why NAT Seattle, WA Shipping Services
When you choose Nationwide Auto Transportation you also choose a shipping service that fully insures your vehicle and ensures its protected. In addition to that peace of mind, we offer:
vehicle shipping services at reasonable prices.

customer service that surpasses your expectations every time.

real time vehicle tracking while we ship your vehicle from Seattle.

competitive prices, thanks to our vast network of transporters.

regular discounts on certain services throughout the year.
Types of Carrier Shipping Offered
Our Seattle car shipping services by NAT are facilitated on either open carrier or enclosed auto transport options. Most people opt for open carriers as it is the most economical options. We do however recommend enclosed transportation for:
luxury cars

Vintage Cars

Expensive Motorcycles

and custom cars
Seattle Auto Transportation Services FAQ 
Is my vehicle insured while in transit?
Yes. The US Department of Transportation requires all auto transporters maintain a valid insurance policy. Nationwide Auto Transportation takes the additional step of requiring all carriers in their network to list them as additionally insured. This means that, in the unlikely event of an accident, if that agent is unable to cover the claim, Nationwide Auto Transportation is able to file the claim through their insurance company directly.
Can I load my vehicle up with personal items?
It is not recommended to place any personal items in your vehicle during Seattle Auto Transportation Services. Not only are items not insured during transport, but the DOT regulates what can be transported. The DOT can fine a transporter $10,000 if found to be carrying household goods. Moving companies are the only companies licensed to transport household goods. No firearms, hazardous materials, or illegal contraband are allowed at any time.
Which methods of payment are acceptable?
Nationwide Auto Transportation accepts all major credit cards or any type of certified funds prior to vehicle shipment. If you wish to pay upon delivery, a deposit is required to schedule your Seattle car shipping service and the balance must be paid in full to the driver in cash or certified funds.
Do I have to be present for pickup and / or delivery?
Yes. Either you or an authorized agent must be present to sign for the condition of your vehicle at both pickup and delivery.
How far in advance should I plan my Seattle Auto Transportation Services?
Placing your vehicle shipment order as far in advance as possible, will help ensure your vehicle is picked up and delivered within your requested time frame.
Currently in Seattle [WA] and looking to get your car washed or Inspected?
Spotless First:

Services offered include interior detailing, interior shampoo, Mobile Detailing Services, Vacuuming, Fragrance/ Air Freshener.
Contact Information: (844) 700-2532
Location: 915 S 96th St, Seattle, WA 98108b/t S 10th Ave & S 8th Ave
Mr. Detail Auto Salon:

Window Cleaning, Engine Cleaning, Underbody Wash, Wheel and Rim Detailing, Interior Detailing, Paint Restoration, etc.
Contact Information: (206) 338-0095
Location: 1420 5th Ave, Level G, Seattle, WA 98101b/t Union St & Pike St, Downtown
Final Finish Auto Salon:

Interior- Wheel & Rim- Tire Detailing, Engine- Wheel-Tire-Upholstery-Carpet Cleaning, Dent-Collision-Glass Repair, Underbody-Hand-Car Wash, Vacuuming, Waxing, Paint Services.
Contact Information: (206) 234-2009
Location: 2410 Airport Way S, Seattle, WA 98134b/t Bayview St & Stacy St., Industrial District
Ballard Auto Detailing at Mac's Upholstery:
Contact Information: (206) 484-0570
Location: 1513 NW 46th St., Seattle, WA 98107b/t N Shilshole Ave & N 15th Ave, Ballard
List of Zip Codes For Seattle
98101
98102
98103
98104
98105
98106
98107
98108
98109
98112
98115
98116
98117
98118
98119
98121
98122
98125
98126
98133
98134
98136
98144
98146
98154
98164
98174
98177
98178
98195
98199