Spokane Car Shipping Company
Spokane, Washington is located about 200 miles from Seattle and ninety miles from the Canadian border. This retail and cultural center in the Inland Northwest sites on the banks of the Spokane River and the downtown area attracts many visitors and residents alike, thanks to the affordable housing.
The cold winters tend to drive people to warmer states in the south at that time of the year, which is why Spokane car shipping is such a big and busy industry. However, when people move to the city from out of state, they often call Nationwide Auto Transportation for reliable car shipping to Spokane.
When you are looking for a car transport company, it is important to find a company that offers the services you require. Nationwide Auto Transportation ships all kinds of vehicles, including cars, vans, motorcycles, RVs, boats and more. Most of our shipments are facilitated by open carriers, but car collectors or owners of expensive, luxury vehicles usually request enclosed carriers to provide that extra layer of protection to their prized possessions.
We have an extensive network of vehicle carriers who connect our clients with auto transport from Spokane to anywhere in the continental USA throughout the year. Contact us today for a Spokane car shipping quote.
Book Your Spokane Auto Transport Service Now
Need door-to-door auto transport? Nationwide Auto Transportation works closely with you to help you obtain the best quote for the service that is best suited to your requirements.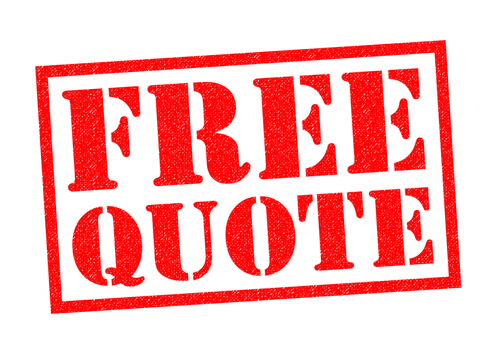 Nationwide Auto Transportation is a leading auto shipping company in the USA. We ship your vehicle door to door at the lowest rate possible, utilizing the highest quality equipment in the industry. Our drivers are dependable and highly experienced professionals. We guarantee safe shipping and timely delivery of cars, trucks, motorcycles, and boats.
We are committed to providing reliable classic car transport on which our clients can always rely. Contact Nationwide Auto Transportation today to book your Spokane auto transport.
Things You Should Know About Car Shipping in Spokane, WA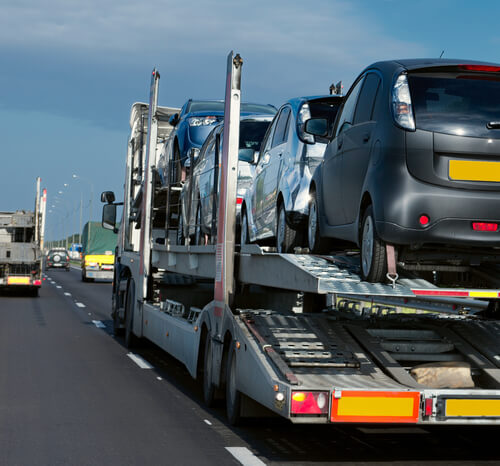 Every vehicle that is being shipped on our Spokane route is carried on licensed carriers. Once you receive a quote from our online site or customer service dispatcher there is hardly any need for additional insurance. That's because your quote includes general liability insurance at no additional cost. You may choose to protect your cargo/ vehicle with additional insurance when shipping from or to Portland. There are different insurance providers in the Spokane market that cover stolen or lost packages as well as damages that happen during transit. All carriers contracted by Nationwide along the Spokane route are required to have insurance with a minimum of $100K. While shipping along our Spokane route it is also possible to track your vehicle from the start of its transportation to the end. Our carriers are tagged with GPS trackers that allows you to see where they are along the route. During the cold winter months we've also made provisions for Snowbird shipping to take you and the family down to warmer weather.
How do I prepare my vehicle for transport to or from Spokane?
Our Nationwide Transportation specialists created a checklist that helps you get ready for shipping to and From Spokane. When preparing your car for transport:
Make sure that your vehicle is working. This means that the engine, brakes, tires, and all safety equipment are working. It must be safely drivable in order for our company to transport it.

Make sure all of your vehicle's anti-theft (alarm) devices have been turned off.

Take off any outside antennas and, if necessary, fold in outside mirrors.

If this applies to you please make sure that all truck bed liners and shells are secured for transport.

Be sure to tell our agent of any items such as low hanging fog lights; running boards; luggage racks; and/or spoilers when you call to schedule your vehicle's transport. Items like this alter the dimensions and it is extremely important that we are made aware of such details.

Make sure that all moveable interior accessories have been removed. This includes GPS systems, stereo faceplates, and car phones.

Make sure that convertible tops have no damage. If they are damaged repair where necessary.

Check all fluid levels (brake, battery, transmission fluid, anti-freeze).

Completely charge and mount your vehicle's battery.

Tires should be properly aerated.
FAQ Spokane Car Shipping 
Is my vehicle insured while in transit?
Yes. The US Department of Transportation requires all auto transporters maintain a valid insurance policy. Nationwide Auto Transportation takes the additional step of requiring all carriers in their network to list them as additionally insured. This means that, in the unlikely event of an accident, if that agent is unable to cover the claim, Nationwide Auto Transportation is able to file the claim through their insurance company directly.
Can I load my vehicle up with personal items?
It is not recommended to place any personal items in your vehicle during Spokane car shipping. Not only are items not insured during transport, but the DOT regulates what can be transported. The DOT can fine a transporter $10,000 if found to be carrying household goods. Moving companies are the only companies licensed to transport household goods. No firearms, hazardous materials, or illegal contraband are allowed at any time.
Which methods of payment are acceptable?
Nationwide Auto Transportation accepts all major credit cards or any type of certified funds prior to vehicle shipment. If you wish to pay upon delivery, a deposit is required to schedule your Spokane car shipping service and the balance must be paid in full to the driver in cash or certified funds.
Do I have to be present for pickup and / or delivery?
Yes. Either you or an authorized agent must be present to sign for the condition of your vehicle at both pickup and delivery.
How far in advance should I plan my Spokane car shipping service?
Placing your vehicle shipment order as far in advance as possible, will help ensure your vehicle is picked up and delivered within your requested time frame.
Where will my vehicle be picked up and delivered?
Your vehicle will be both picked up and delivered as close to your specified addresses as is physically possible. Certain government residential restrictions may prevent our drivers from arriving at your exact residence or there may be loading safety regulation issues. If we should find we are unable to arrive at a specified address, one of our agents will contact you to make appropriate arrangements.