Ship Your Car to or from Tacoma
Tacoma is a medium-sized city on the Puget Sound. Approximately half an hour from Seattle and Olympia, it is approximately an hour from Mount Rainier. Tacoma is a an economic center in the region, and has been named one of Washington's most livable cities. Its location was selected at the Northern Pacific Railroad, which led to a significant expansion of the city. As a result, it is one of the most popular shipping hubs in the Pacific Northwest regions.
During winter, many locals head south, towards the warmer regions, and many of them choose to ship their vehicles with Nationwide Auto Transportation. However, many people choose to move to the city, as it is a great place to live and raise a family. When you need to ship your car, SUV, RV, boat or motorcycle to or from Tacoma, We will provide you with an accurate instant online auto shipping quote.
Get a FREE Tacoma Car Shipping Quote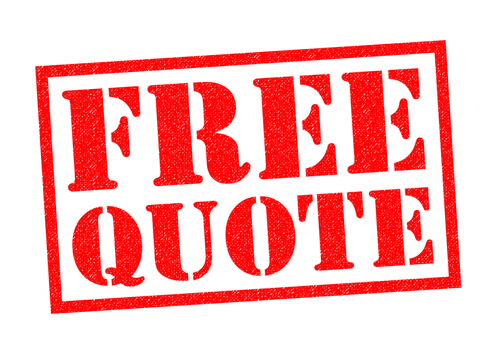 Simply head to our quotes page, fill in your car details, information about the collection city and destination, and your choose of shipping method. We offer both open carrier and enclosed carrier auto shipping. Both methods are very safe, however, some people opt for enclosed carrier transport for expensive, vintage or classic cars.
Nationwide Auto Transportation has become a go-to shipping company for moving vehicles across the United States. We are equipped with latest equipment and tools to dispatch your car safely anywhere in the USA, and we ship a variety of transportation modes including motorcycles, cars, boats, bikes, and scooters etc.
Please don't hesitate to speak to one of our door-to-door car shipping logistics consultants about the option that best suits your needs.
Request a free quote now, or call us if you have any questions.
Things You Should Know About Tacoma Car Shipping Services
Quality service, safe shipping, and timely delivery is guaranteed. This is so because our drivers are dependable and highly experienced professionals. Nationwide Auto Transportation is a BBB A+ rated company. We are fully insured, bonded and licensed. In addition to  that we offer impeccable service, responsive customer support, and exceptional dependability to our valuable clients. Nationwide Auto Transportation monitors your auto transport from the start of its route to the finish. All this a part of our Tacoma shipping services. You are welcomed and encouraged to contact our customer service at any time to ask about your vehicle.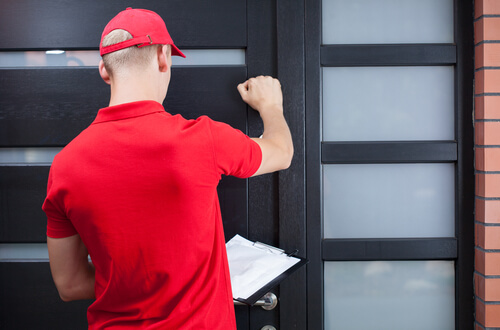 Door-to-Door Car Shipping Services to and From Tacoma
When car shipping to or from Tacoma it is important to know you qualify for door-to-door shipping. What is door-to-door shipping? This is car transportation services that allow you to get your car picked up at a specified location within Tacoma or another State and transported to your destination. Now, this does not necessarily mean directly from your front door to another front door. Some carriers are too big for low hanging power lines and branches. As such, law restricts them from making pick up in those areas. However they can travel to the nearest location and make the delivery or pick up there.
Tacoma Car Shipping FAQ 
Is my vehicle insured while in transit?
Yes. The US Department of Transportation requires all auto transporters maintain a valid insurance policy. Nationwide Auto Transportation takes the additional step of requiring all carriers in their network to list them as additionally insured. This means that, in the unlikely event of an accident, if that agent is unable to cover the claim, Nationwide Auto Transportation is able to file the claim through their insurance company directly.
Can I load my vehicle up with personal items?
It is not recommended to place any personal items in your vehicle during Tacoma car shipping. Not only are items not insured during transport, but the DOT regulates what can be transported. The DOT can fine a transporter $10,000 if found to be carrying household goods. Moving companies are the only companies licensed to transport household goods. No firearms, hazardous materials, or illegal contraband are allowed at any time.
Which methods of payment are acceptable?
Nationwide Auto Transportation accepts all major credit cards or any type of certified funds prior to vehicle shipment. If you wish to pay upon delivery, a deposit is required to schedule your Tacoma car shipping service and the balance must be paid in full to the driver in cash or certified funds.
Do I have to be present for pickup and / or delivery?
Yes. Either you or an authorized agent must be present to sign for the condition of your vehicle at both pickup and delivery.
How far in advance should I plan my Tacoma car shipping service?
Placing your vehicle shipment order as far in advance as possible, will help ensure your vehicle is picked up and delivered within your requested time frame.
Where will my vehicle be picked up and delivered?
Your vehicle will be both picked up and delivered as close to your specified addresses as is physically possible. Certain government residential restrictions may prevent our drivers from arriving at your exact residence or there may be loading safety regulation issues. If we should find we are unable to arrive at a specified address, one of our agents will contact you to make appropriate arrangements.