Tampa Florida Car Shipping Services
With more than 12 years in the industry, more than 1,000 satisfied clients a month, and an excellent safety record, there's no other company you can trust more than Nationwide Auto Transportation for Tampa car shipping.
Tampa's party atmosphere draws people from near and far, and it's a particularly popular spot for the snow birds – those retirees and families that head to sunnier climes during the cold winters up north. These people spend many weeks – if not the whole winter – in Tampa, absorbing the sunshine, taking in the museums and basking on the sun-kissed beaches during the day. They wile away their nights gambling at the Hard Rock Casino, or visit Ybor City's bars, restaurants and night clubs.
Need to ship your car to Tampa, FL? Nationwide Auto transportation offers routes from or to Tampa several times a week. After 12+ years in the industry, much of our business comes from repeat orders and referrals from happy customers. We ship around 1,000 cars every month.
As the pioneers in auto transportation, we are dedicated to 100% client satisfaction. Nationwide Auto Transportation is a BBB A+ rated company which is fully insured, bonded, and licensed. We offer impeccable service, responsive customer support, and exceptional dependability to our valuable clients. Nationwide Auto Transport is proud to work with private citizens, college students, and military personnel, as well as auto dealerships, auctioneers, and company relocation enterprises.
Get a FREE Tampa FL Car Shipping Quote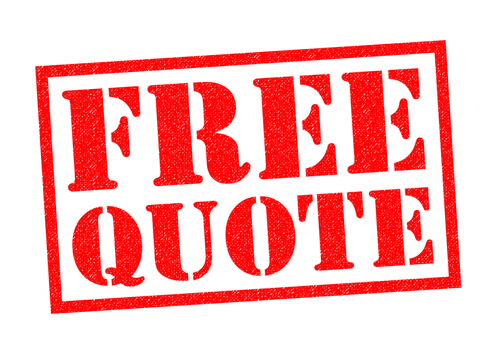 When you need to ship your car to Tampa, FL in a hurry, choose open-air transport. It is faster and up to 60% cheaper than container or enclosed shipping. However, we do offer enclosed shipping as well, to provide you with added peace of mind for your expensive, vintage or supercar. The best way to find out the price of open car transport for your vehicle, is to complete our online car shipping calculator form or to call our logistics specialists at 1800-311-7073. Request a free quote now, or call us if you have any questions.
Reliable Tampa Car Shipping Service
[Car, SUV, Motorcycles and RVs]
Our goal at Nationwide Auto Transportation is not just to meet the needs of our valued customers but to surpass their every expectation when they use our Tampa car shipping service. Wondering why shipping with us makes sense, here's why, figures never lie:
50,000 shipping customers,
over 15 years of experience,
1800 monthly vehicles transported
and 48 service states.
Do you need another reason to use our Tampa Car Shipping Service? We are the definition of reliability!
Save yourself loads of money on gas, food and motel rooms by shipping with us and traveling in comfort. Since NAT is the leader in this area we can save you money and at the same time provide you with the best service. We offer open and enclosed car shipping, shipping for motorcycles, pickup trucks, SUVs, boats, jet skis, RVs and any type of vehicles.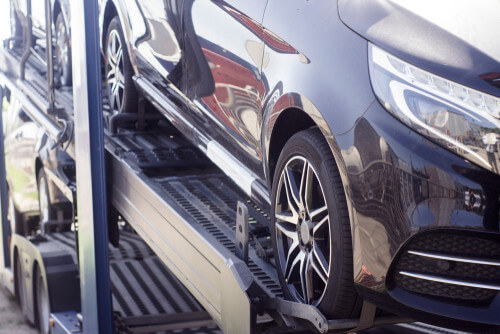 Types of Tampa Car Shipping Services
Our Tampa car shipping services by NAT are facilitated on either open carrier or enclosed auto transport options. Most people opt for open carriers as it is the fastest and most economical option. We do however recommend enclosed car transportation for:
luxury cars
Vintage Cars
Expensive Motorcycles
and custom cars
6 Reasons why Snowbirds Tampa Car Shipping is Best
Every year, we make many snowbirds car shipping deliveries from Colorado and other frosty states down to the more sunny states, such as California, Texas, Louisiana, New Mexico, Florida, Georgia, Alabama, or Mississippi.
Why should you consider shipping your car during the winter months instead of driving, there are many reasons, but here are a few:-
It's safer than driving in the snow.

It's much quicker to ship your car and fly down – no rest stops, meals and overnights.

It saves on wear and tear on your vehicle.

You don't have to change to snow tires.

Car shipping reduces stress – who needs stress during vacation??

It gives you more vacation time (a quick flight vs. days of road travel)
Snowbirds car shipping  headed south to Tampa usually starts picking up in October, which ultimately means transportation becomes cheaper for cars heading north. The opposite is true during March or April when the snowbirds head back up north. If your time is flexible, that window will provide you with the best rates. Find out more about our shipping rates.
Tampa Car Shipping FAQ 
Is my vehicle insured while in transit?
Yes. The US Department of Transportation requires all auto transporters maintain a valid insurance policy. Nationwide Auto Transportation takes the additional step of requiring all carriers in their network to list them as additionally insured. This means that, in the unlikely event of an accident, if that agent is unable to cover the claim, Nationwide Auto Transportation is able to file the claim through their insurance company directly.
Can I load my vehicle up with personal items?
It is not recommended to place any personal items in your vehicle during Tampa car shipping. Not only are items not insured during transport, but the DOT regulates what can be transported. The DOT can fine a transporter $10,000 if found to be carrying household goods. Moving companies are the only companies licensed to transport household goods. No firearms, hazardous materials, or illegal contraband are allowed at any time.
Which methods of payment are acceptable?
Nationwide Auto Transportation accepts all major credit cards or any type of certified funds prior to vehicle shipment. If you wish to pay upon delivery, a deposit is required to schedule your Tampa car shipping service and the balance must be paid in full to the driver in cash or certified funds.
Do I have to be present for pickup and / or delivery?
Yes. Either you or an authorized agent must be present to sign for the condition of your vehicle at both pickup and delivery.
How far in advance should I plan my Tampa car shipping service?
Placing your vehicle shipment order as far in advance as possible, will help ensure your vehicle is picked up and delivered within your requested time frame.
Where will my vehicle be picked up and delivered?
Your vehicle will be both picked up and delivered as close to your specified addresses as is physically possible. Certain government residential restrictions may prevent our drivers from arriving at your exact residence or there may be loading safety regulation issues. If we should find we are unable to arrive at a specified address, one of our agents will contact you to make appropriate arrangements.