Tulsa Car Shipping Services
Rated one of the best and most livable cities in America, Tulsa is a beautiful city located at the foothills of the Ozarks, on the Arkansas River. The oil industry offers many high-tech jobs to residents, which has revitalized the city and created a diverse economy.
Many people moving to or from the city, rely on Nationwide Auto Transportation for Tulsa car shipping. With more than twelve years in the industry, we have a slew of happy clients who continue to use our services and refer friends and family who need car shipping in Tulsa.
What sets Nationwide Auto Transportation apart, is the fact that we understand that your car is a valuable asset. As such, we go to great lengths to protect it when you trust us with your door-to-door Tulsa car shipping needs. We have a team of expert logistics and customer services staff who will see that your vehicle shipping to or from Tulsa goes without a hitch.
Additionally, we have a vast network of vehicle haulers who are constantly running routes throughout the U.S. to facilitate your Tulsa vehicle transport requirements. Whether you need open air car transport, or enclosed carrier Tulsa car transport for your vintage car, luxury vehicle or expensive motorbike, we have you covered.
FREE Tulsa Car Shipping Quote
Need door-to-door auto transport? Nationwide Auto Transportation works closely with you to help you obtain the best quote for the service that is best suited to your requirements. We do offer certain discounts throughout the year, including $50 off military auto transport, and seasonal discounts for students auto transport and snowbirds car shipping. Please don't hesitate to speak to one of our door-to-door car shipping logistics consultants about the option that best suits your needs.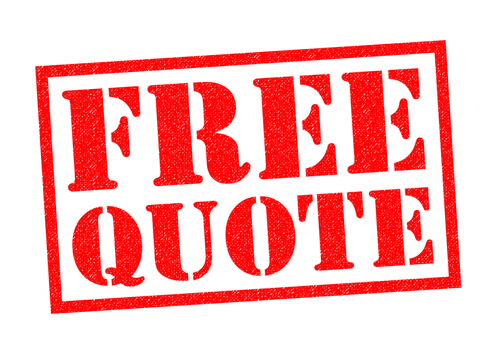 We await your call for service to start your auto transportation booking as we are always ready and available to satisfy our clients and give them the best auto shipping experience. If you need to ship your vehicle, give us a call today at 1-800-311-7073 to discuss your heavy duty shipping requirements or simply get a free quote on our online auto shipping calculator.
Whether you're visiting the great state of Oklahoma on vacation, or moving there for business, there's much to do and see – from professional sports to top-rated zoos, wineries and agritourism. Save yourself a long cross-state trip by shipping your car to Oklahoma. Nationwide Auto Transportation has regular routes running through major cities such as Tulsa, Oklahoma City and others, making it easier than ever to ship your car to Oklahoma.
If you need to move your car from Oklahoma to any other US state, Nationwide Auto Transportation will pick it up and deliver it safely to its new home. We offer a range of vehicle shipping options to suit your needs and budget. Our reliable vehicle transport carriers cover routes running in every direction across our country, from the West Coast to the East Coast and everything in between.
Why we are one of the most Trusted Car Shipping Service Providers in Tulsa
At Nationwide our aim is not only to meet customer expectations but to exceed them at all cost and at all times. We are one of the most trusted because we have dedicated the past 15 plus years to developing and improving on our customer and car shipping services to or from Tulsa. Our services are convenient with door-to-door shipping because we understand that your convenience is priority. We not only ship cars, but motorcycles, boats, RVs, Classic Cars, cars from car dealerships, heavy duty shipping and the list goes on. We cater to regular citizens as well as military personnel and college students. Our Tulsa car shipping services offered and customer base is wide enough to satisfy your needs.
Tulsa Car Shipping Services Offered
We offer both Open Carrier and Enclosed Carrier car shipping. What is the difference between the two? Open carrier is generally the more preferred of the two as it is cheaper and faster. In open carrier the vehicle is loaded onto and carrier along with other vehicles which may total 10-12 depending on the size of the carrier. This makes transportation a lot cheaper as the cost of the carrier is shared among all the vehicles and because so many can be carried at once, the driver makes fewer trips, which results in faster service. 
In enclosed carrier the vehicle is transported in a container and is protected from the elements of nature such as rain, sun and snow. This method of shipping is more costly and is the preferred choice for the following:-
Luxury cars

Vintage Cars

Expensive Motorcycles

and custom cars
9 Tips in Preparing your Car for Transport to or from Tulsa
Things you should consider when shipping using our Tulsa vehicle shipping services. We value our customers and as such take great pride in being able to offer competitive pricing. In addition to providing world-class customer care and service. Here's how you can also help to ensure that you receive the best possible service when shipping with Nationwide Auto Transportation:
Remove all personal items such as clothing, electronics or accessories from the car. Visible items can result in theft..

Don't fill your gas tank all the way up before shipping as this adds extra weight. ¼ tank of gas in the car is the recommended.

The vehicle would need to be loaded onto the ramp so provide an extra set of keys so the driver can have access to move the vehicle.

Wash your vehicle before shipping in order to ensure the most accurate inspection.

Turn off or Deactivate car alarms.

Always request the bill of lading from the driver upon delivery.

Make sure the battery is in good working order and the car starts easily. A vehicle that stops operating in the midst of an auto transport will be treated as an inoperable vehicle (this may attract additional charges).

Secure any loose items such as racks, convertible tops, etc. 

Disconnect projecting antennas for safety reasons

.