Virginia Beach Car Shipping
Virginia Beach has an enviable location on the infamous Chesapeake Bay, right where it opens onto the Atlantic Ocean. The resort city features many resorts, hotels and restaurants that cater to tourists from around the nation and the world. The East Coast Surfing Championships calls Virginia Beach home, thanks to the fact that the city has the longest span of pleasure beach in the world, according to the Guinness Book of World Records.
Birthplace of no less than eight former US presidents, and other historical figures as well as modern celebrities, Virginia is a popular destination with tourists and residents alike. Instead of buying a new car when you move to this amazing state, consider shipping your car to Virginia. Nationwide Auto Transportation has a vast network of licensed, bonded, and insured vehicle carriers that regularly make stops in popular cities, such as Fredericksburg, Richmond, and Virginia Beach, to name a few.
Whether you're just visiting Virginia Beach or moving to or from the area, you will want to take your car with you, and that can be a process. You could of course make a road trip out of it, but it may be complicated, boring and even risky to drive alone for many hundreds of miles – especially if your spouse has to bring the second car. A vintage car may not make the long drive, and you certainly don't want to put too many miles on your brand new luxury car. The best option is to look at Virginia Beach auto transport.
Nationwide Auto Transportation has been the leaders in Virginia Beach car shipping services. No matter where you're from or where you're going, we will delight you with our professional door-to-door Virginia Beach car shipping services.
FREE Virginia Beach Car Shipping Quote
Need door-to-door auto transport? Nationwide Auto Transportation works closely with you to help you obtain the best quote for the service that is best suited to your requirements. We do offer certain discounts throughout the year, including $50 off military auto transport, and seasonal discounts for students auto transport and snowbirds car shipping. Please don't hesitate to speak to one of our door-to-door car shipping logistics consultants about the option that best suits your needs.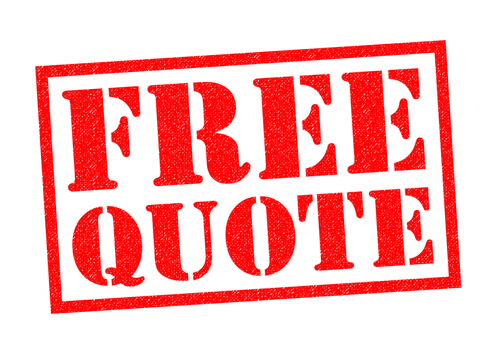 We await your call for service to start your auto transportation booking as we are always ready and available to satisfy our clients and give them the best auto shipping experience. If you need to ship your vehicle, give us a call today at 1-800-311-7073 to discuss your heavy duty shipping requirements or simply get a free quote on our online auto shipping calculator.
If you need to move your car from Virginia to any other US state, Nationwide Auto Transportation will pick it up and deliver it safely to its new home. We offer a range of vehicle shipping options to suit your needs and budget. Our reliable vehicle transport carriers cover routes running in every direction across our country, from the West Coast to the East Coast and everything in between.
Saving you Time and Money on Virginia Beach Car Shipping [Auto Shipping]
We understand how valuable your time is and we know that time is money. Why spend two or more days driving across country when you can have your vehicle shipped at no hassle to you for the same cost or less. Here at Nationwide Auto Transportation we have been recognized for our excellent dedication to our customers. When you use our Virginia Beach car shipping services, you can expect nothing but the best and to always be treated with exceptional customer service. By now I'm guessing you probably want to learn more about what we do. Check out our video below for more information. Visit our official site to get a free quote today!
9 Tips in Preparing your Car for Transport to or from Virginia Beach
Things you should consider when shipping using our Virginia Beach vehicle shipping services. We value our customers and as such take great pride in being able to offer competitive pricing. In addition to providing world-class customer care and service. Here's how you can also help to ensure that you receive the best possible service when shipping with Nationwide Auto Transportation:
Remove all personal items such as clothing, electronics or accessories from the car. Visible items can result in theft..

Don't fill your gas tank all the way up before shipping as this adds extra weight. ¼ tank of gas in the car is the recommended.

The vehicle would need to be loaded onto the ramp so provide an extra set of keys so the driver can have access to move the vehicle.

Wash your vehicle before shipping in order to ensure the most accurate inspection.

Turn off or Deactivate car alarms.

Always request the bill of lading from the driver upon delivery.

Make sure the battery is in good working order and the car starts easily. A vehicle that stops operating in the midst of an auto transport will be treated as an inoperable vehicle (this may attract additional charges).

Secure any loose items such as racks, convertible tops, etc.

Disconnect projecting antennas for safety reasons

.
Virginia Beach car shipping service 

FAQ

Is my vehicle insured while in transit?

Yes. The US Department of Transportation requires all auto transporters maintain a valid insurance policy. Nationwide Auto Transportation takes the additional step of requiring all carriers in their network to list them as additionally insured. This means that, in the unlikely event of an accident, if that agent is unable to cover the claim, Nationwide Auto Transportation is able to file the claim through their insurance company directly.

Can I load my vehicle up with personal items?

It is not recommended to place any personal items in your vehicle during Virginia Beach car shipping service. Not only are items not insured during transport, but the DOT regulates what can be transported. The DOT can fine a transporter $10,000 if found to be carrying household goods. Moving companies are the only companies licensed to transport household goods. No firearms, hazardous materials, or illegal contraband are allowed at any time.

Which methods of payment are acceptable?

Nationwide Auto Transportation accepts all major credit cards or any type of certified funds prior to vehicle shipment. If you wish to pay upon delivery, a deposit is required to schedule your Virginia Beach car shipping service and the balance must be paid in full to the driver in cash or certified funds.

Do I have to be present for pickup and / or delivery?

Yes. Either you or an authorized agent must be present to sign for the condition of your vehicle at both pickup and delivery.

How far in advance should I plan my Virginia Beach car shipping service?

Placing your vehicle shipment order as far in advance as possible, will help ensure your vehicle is picked up and delivered within your requested time frame.
Weather Info for
Virginia Beach