Car Shipping to or from Washington DC
Home to the White House, Washington or the District of Columbia, is the capital of the U.S. Washington does not form party of any state. Washington is steeped in history, which means that it houses many sightseeing opportunities, museums and monuments. There's enough to keep you busy for several weeks, so when you visit Washington, you will certainly want to have your own car on hand.
Members of Parliament regularly travel to Washington on work trips to represent their constituencies back home. As such, it always helps to have a personal vehicle handy when they come to Washington. Nationwide Auto Transportation has been offering car shipping to and from Washington for more than twelve years, with regular routs between Washington and San Francisco, Seattle, Nevada, Arizona, Texas, Georgia, Asheville, Boston and New York, to name but a few.
FREE Washington Car Shipping Quote
Nationwide Auto Transportation offers Washington auto transportation that gives you access to your car when you need it. Allowing us to take care of the details frees you up to focus on the business at hand. That's the kind of value for money that only a specialist with a great reputation in Washington auto shipping can offer.
We at Nationwide Auto Transportation understand what your vehicle means to you. That's why we only work with the most reliable carriers to fulfill our car transport services. Each carrier is:

Registered with the Federal Motor Carrier Safety Association
Licensed by the Department of Transport
Approved by the Better Business Bureau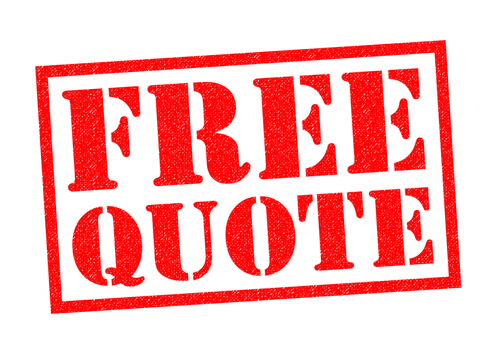 Insured sufficiently
Contact us today for a free quote.We await your call for service to start your auto transportation booking as we are always ready and available to satisfy our clients and give them the best auto shipping experience. If you need to ship your vehicle, give us a call today at 1-800-311-7073 to discuss your heavy duty shipping requirements or simply get a free quote on our online auto shipping calculator.
8 Reasons to Choose our Washington Car Shipping Services
Nationwide Auto Transportation has been about for over 15 years, serves approximately 50,000 customers, with 1800 vehicles transported on a monthly basis over 48 States. We are a reliable and experienced California car shipping service. We ensure that whether you are shipping to or from California your vehicle gets where it is going on time.
Nationwide Auto Transportation should be your preferred choice for Affordable Washington Car Shipping because we:-
Are bonded ($75 Bond is required by the Federal Motor Carrier)

Licensed (All carriers contracted by Nationwide are required to have insurance with a minimum of $100K)

Insured

Offer GPS tracking

Have been in business for more than 15 years

Have many excellent customer reviews

Are A+ rated with the

Better Business Bureau

Work with experienced, insured carriers.
FAQ Questions About Auto Shipping Washington
Is my vehicle insured while in transit?
Yes. The US Department of Transportation requires all auto transporters maintain a valid insurance policy. Nationwide Auto Transportation takes the additional step of requiring all carriers in their network to list them as additionally insured. This means that, in the unlikely event of an accident, if that agent is unable to cover the claim, Nationwide Auto Transportation is able to file the claim through their insurance company directly.
Can I load my vehicle up with personal items?
It is not recommended to place any personal items in your vehicle during Washington car shipping. Not only are items not insured during transport, but the DOT regulates what can be transported. The DOT can fine a transporter $10,000 if found to be carrying household goods. Moving companies are the only companies licensed to transport household goods. No firearms, hazardous materials, or illegal contraband are allowed at any time.
Which methods of payment are acceptable?
Nationwide Auto Transportation accepts all major credit cards or any type of certified funds prior to vehicle shipment. If you wish to pay upon delivery, a deposit is required to schedule your Washington car shipping service and the balance must be paid in full to the driver in cash or certified funds.
Do I have to be present for pickup and / or delivery?
Yes. Either you or an authorized agent must be present to sign for the condition of your vehicle at both pickup and delivery.
How far in advance should I plan my Washington car shipping service?
Placing your vehicle shipment order as far in advance as possible, will help ensure your vehicle is picked up and delivered within your requested time frame.
Where will my vehicle be picked up and delivered?
Your vehicle will be both picked up and delivered as close to your specified addresses as is physically possible. Certain government residential restrictions may prevent our drivers from arriving at your exact residence or there may be loading safety regulation issues. If we should find we are unable to arrive at a specified address, one of our agents will contact you to make appropriate arrangements.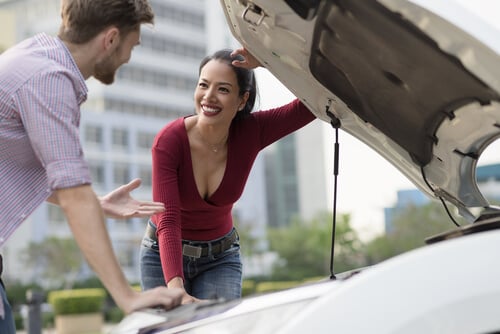 Weather Info for
Washington