Shipping a car is much more involved than most people realize. For instance, many people don't realize that they have the option to ship a car using open or enclosed auto transport. This type of vehicle transportation is a premium alternative to conventional open air car shipping services.
Enclosed auto transport provides added peace of mind that your car will arrive in the same condition in which it left and that it will be protected from weather and road hazards. This is the preferred option for luxury or extremely valuable cars, as it provides that added layer of security and reassurance. However, since open auto transport is more common and in demand, there are more trucks that offer this option. Enclosed auto transport is more exclusive, and there are fewer trucks that carry fewer cars at a time. Therefore, covered car transport can cost as much as 60% more than conventional open air car transport.
Have you recently bought your dream car and need it shipped to you? Don't fret! If you're looking for the most experienced exotic car transporters you can find to entrust with your enclosed auto transport needs, you have come to the right place. And it doesn't have to cost a fortune.
Open vs Enclosed Auto Transport
Open auto transport does not protect cars from the elements as much as enclosed auto transport, and that's probably the only disadvantage of this option. However, our enclosed auto transport trailer drivers go out of their way to ensure your vehicle is delivered in perfect condition. Truckers are experienced in understanding the value of the vehicles they are carrying. Cars are carefully secured to the carrier to prevent vibration and mobility during transit.
For that reason, enclosed auto transportation is the preferred method for exotic car owners.
Open transport is usually faster than the enclosed transport. Reason being, since this method is in higher demand, more truckers drive open trailers. Since open car transporters tend to carry a minimum of four cars at a time – usually closer to ten-, one might think that this would make them slower. However, because scheduling is easier, it makes it a faster option.
Enclosed Car Shipping Explained
Shipping cars via enclosed car transporter is the preferred option among people who own classic or custom cars, as cars are housed in covered trucks during the car shipping process. With this method, carriers can only carry up to about four or five vehicles simultaneously.
People chose enclosed car shipping when a flatbed truck simply won't provide their prized possessions with the support and protection they require. This solution from Nationwide Auto Transportation is available to all types of vehicles, and particularly classic cars, supercars, sports cars, luxury sedans, and SUVs. The truck's enclosed sides protect your asset from both prying eyes and the elements.
Enclosed auto transport Florida is a particularly popular option, due to the proximity to the ocean and the humid weather, which tends to cause corrosion. When your prized vehicle is not on the road or in its cool, airtight garage, transport it in an enclosed trailer with Nationwide Auto Transportation.
NAT works with only the most reliable carriers in the continental USA. Our network covers all 48 states and all major centers in each area. Each carrier is responsible for ensuring the safety of your vehicle while it is in transit, and to service and maintain it to help guarantee its safety.
Trucks feature the latest in innovative trucking features, such as advanced independent articulating ramps, double-drop floors, nose cone, E-track flooring, customized tie-down systems, and climate control.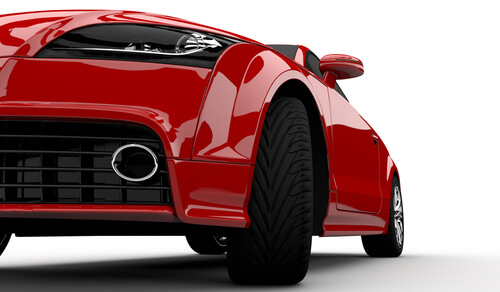 Enclosed Car Shipping Cost Per Mile from Nationwide Auto Transportation
It comes as no surprise when the first question someone asks when inquiring about car transportation, is: "How much are enclosed car shipping rates?"
When it comes to enclosed auto transport jobs, we only use the most reputable drivers who carry an up-to-date service history of their enclosed auto transport trailers.
Many people want to know what is the enclosed car transport cost per mile? Well, in truth, this cost depends on variables, and in particular:
Vehicle Size – Enclosed car shipping rates are based on size. Why? Because larger cars take up more space on trucks, which leave less space for other cars. Therefore, the enclosed car transport cost per mile will vary between a compact, mid-sized, pickup, SUV and a minivan.
Vehicle Type – Vintage and luxury cars tend to require extra special care, and that tends to cause the enclosed auto transport rates to be higher. In most cases, in addition to enclosed shipping, these cars require lift-gate elevators, which pose a smaller risk of damage compared to ramps. Likewise, a door-to-door enclosed shipping service helps ensure that the vehicle is protected from loading to unloading.
Distance – There's a basic price, which could be around $1 per mile for the 1-500 mile bracket. That means that the base price of a trip of 275 miles would cost $275. Typically, the enclosed car transport cost per mile will become lower for trips over 1,000 miles. If you're shipping your car across the US, the enclosed car transport cost per mile can be as little as $0.40-50.
Destination – It will typically be cheaper to ship a car from one major center to another using major routes than across the country. If your pickup location or shipping destination is hard to reach – because it is far from or hard to reach from the nearest interstate, that will probably cost more.
Fuel Price – The fuel price fluctuates all the time, and this also has an impact on the enclosed car transport cost per mile. So, if the fuel price is low, you will benefit from lower enclosed auto transport rates.
Surcharges – Another factor that influences your enclosed auto transport rates, will be surcharges, particularly if you are shipping your car across the US. Surcharges could include charges for leaving the state, overnight trips, toll roads and so on.
Date – The price will differ depending on the time of year. It's usually more expensive to ship your car in the summer because trucks fill up fast with vacationers visiting the hotspots around the country. With competition so high, semis charge more. Enclosed car shipping rates can be up to $300 more in summer than in winter. During winter, when snowbirds head south, enclosed auto transport rates for trips heading back north tend to be lower, but rates are usually higher around the holidays.
*Shipping your car during the holidays can take a few days longer, because service tends to back up during the last weeks of December. As such, truckers play catch up during January. 
Insurance – If your vehicle is rare or especially valuable, additional insurance may be required, and this will incur additional costs (which will vary by carrier).
Same Day / Expedited Auto Shipping – If you need your enclosed auto shipment to be collected on the same day, an additional fee will be incurred. Depending on the distance your car needs to be shipped, we may need to procure a truck with two fully qualified drivers. With expedited shipping, one driver will rest while the other one drives, unlike with traditional auto shipping whereby the driver will pull in at a secure rest-stop overnight to enjoy a well-deserved sleep. As such, expedited shipping can cost between $200-$500 extra.
Your best solution is to use the NAT auto shipping calculator to calculate your enclosed auto transport instant quote, based on various factors. You can then divide the full amount of the enclosed auto transport instant quote by the miles your car has to travel to arrive at an exact, total enclosed car transport cost per mile.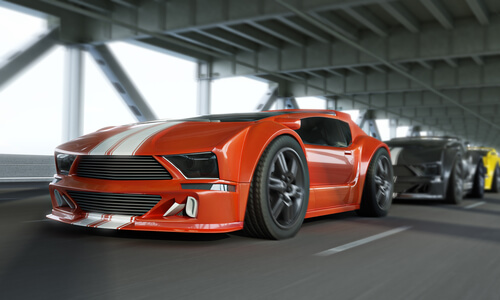 Save $$$ on Enclosed Auto Transport Rates
Enclosed auto shipping is a premium service, which runs on a tight schedule. As such, it is important to be available when the driver picks up and delivers your vehicle and to have the balance of your payment handy (unless you paid your order in full on booking).
If the truck is unable to deliver your vehicle due to non-payment, or because you're unable to meet the truck at the nearest, safest and most suitable delivery location to your destination, this will be considered a failed delivery, which can add additional surcharges. Failed delivery means that the driver has to either wait for you to be available if it is possible – thus throwing out the schedule for other orders and essentially costing the company money – or take your vehicle to a vehicle storage yard. As the vehicle owner, you will be liable for the storage costs, if your car has to be put into storage.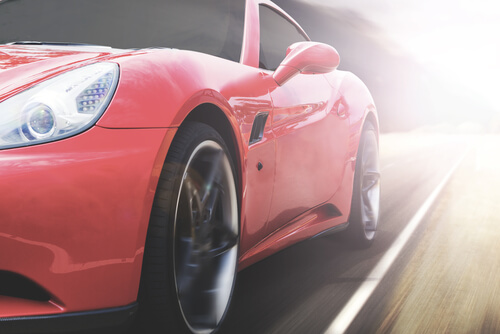 Top-Rated Enclosed Auto Transport Service
Nationwide Auto Transportation has been a leading provider of enclosed car shipping services for 15+ years. No matter where you need your car shipped, we can make it happen. We offer direct door-to-door auto transport services between any locations in the lower 48 states. If you need your car shipped internationally, we can ship it to the most suitable port, from where you can make use of RO/RO auto shipping, or ship it in a container via international shippers. We also assist with train transport across the country.
With our A+ rating on Better Business Bureau, we boast an unparalleled safety record. In 2018 alone, we shipped in excess of twenty-five thousand cars. Our clients trust us to protect their precious cars.
Recently, we shipped the 1989 Batmobile – a one-of-a-kind custom vehicle with unique needs. Although exotic cars are typically shipped in enclosed trucks, the Batmobile – due to its width and complex build, had to be shipped on an open trailer. But you don't have to be a superhero for us to do what it takes to maintain the value of your vehicle. Our enclosed auto transport service will ensure that your custom or exotic car arrives at its destination in the condition in which it was uploaded onto the truck.
Over the years, we have shipped Bugattis, Ferraris, Vipers, McLarens and even a few Lotus Exiges.
When you need enclosed auto transport, you can trust Nationwide Auto Transportation to get the job done right.
Auction to Dealer Transport: Enclosed Auto Shipping Options
As a dealer of sought-after high-end luxury vehicles, you expect the highest levels of service. After all, that's probably what you deliver to your sophisticated clientele and you wish to maintain the reputation you have spent your career building.
Finding the right auction to dealer enclosed auto transport provider that you can fully rely on can be tricky. You need a company that understands the intricacies of wide vehicles with low ground clearance, and the various challenges that come with shipping exotic cars. Most importantly, you need an enclosed auto shipping specialist that can procure the tools and equipment needed to safely and efficiently load and offload the vehicles.
You've come to the right place. Nationwide Auto Transport not only qualifies, but it's our industry. We have spent more than a decade providing this exact service to our clients.
How Long Does Enclosed Auto Transportation Take?
Wondering how long it takes to ship an exotic car using enclosed auto transport? Well, it really depends on the distance. An enclosed car transport driver covers approximately five hundred miles a day, so your shipment can take anywhere from one to five days from collection to delivery.
When you book your enclosed auto transportation service, your vehicle will be collected as soon as a truck going to your destination has available space. If it has to travel a major route, you're in luck. Your car can be collected in as few as two days after you have placed your order. For more remote routes, it can take up to seven days.
If you need same day car shipping for your exotic car, collection can typically be done in 24 hours, and your vehicle can be delivered in around 72 hours. Again, this depends on the routes.
At Nationwide Auto Transportation, we never compromise service quality for speed.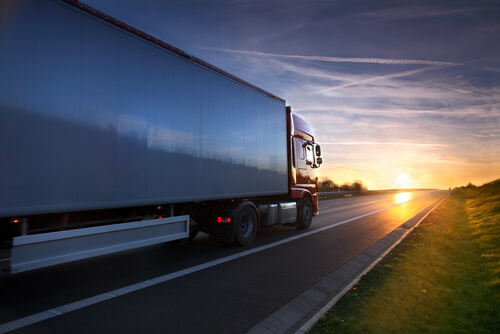 Nationwide Auto Transportation
Whether you're considering enclosed car shipping for moving your vehicle during a relocation, or if you're a dealer or antique car collector, we're ready to assist.
Our enclosed vehicle carriers transport a maximum of six vehicles at a time, and each driver is qualified, experienced and skilled at carefully loading exotic vehicles onto the carriers, and securing them to ensure its safety. The special equipment used to transport luxury vehicles is maintained and regularly serviced to ensure their safety.
Each carrier is fully insured to the value of your vehicle and that of all the other vehicles on the trailer at the time. Nationwide Auto Transportation has a 99.92% claim free record, which means that our customer satisfaction rate is extremely high.
Whether you're a car enthusiast who needs a car shipped, or an exotic car dealer interested in car dealer shipping that augments your high service levels, we can help. Contact Nationwide Auto Transportation today for a free enclosed auto transport quote. Simply head to our shipping calculator to request an enclosed auto transport instant quote out or call us right away to speak to an auto shipping consultant about your specific requirements. We are happy to answer any questions and to help you find the enclosed shipping solution that makes the most sense for your vehicle.