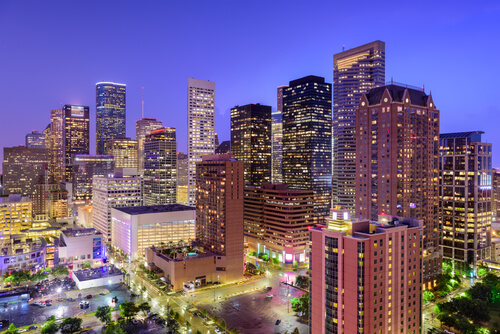 The Best Service in Houston:
Our team of auto transportation specialists are trained and prepared to manage every aspect of your vehicle transport. We are able to ship any size vehicle, boat, motorcycle and freight shipment to anywhere you need. You will have someone to assist you every step of the way. When you use our transportation shipping services, you can expect nothing but the best and to always be treated with exceptional customer service.
About Houston Texas:
Known as both the Bayou City and the Energy Capital of the World, Houston is a diverse city that offers world-class arts and entertainment to people of all nations. Voted third most livable city in the U.S., it's home to NASA and the Astrodome. Welcome to the Bayou City! Houston is famous for offering a vast range of opportunities and cultural experiences to its 5.5 million residents. Often described as a "sprawling Texas town", the greater Houston area covers more ground than any other major city in America. This creates a sense of living in a medium-sized town—one that just happens to offer big-city convenience and opportunity.
Fun Facts About Houston:
– Houston and its surrounding suburban sprawl encompass 8,778 square miles, making it as big as Israel and El Salvador.
– In terms of sheer volume of space it ranks as the largest city in the United States.
– "Houston" was the first word Astronaut Neil Armstrong spoke when he landed on the moon.
– It's home to the first major freeway in Texas.
– America's first public television station is located here.