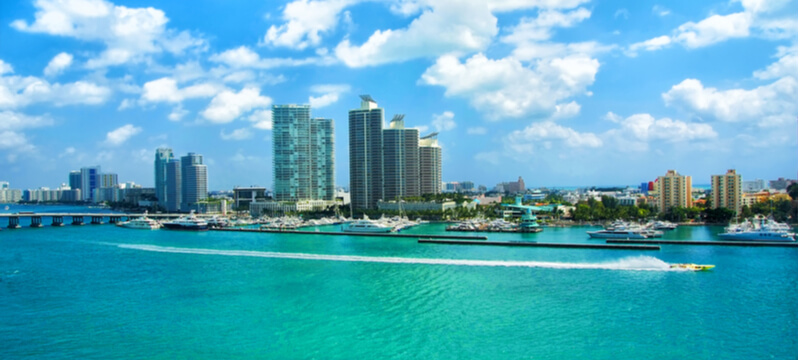 The Best Service in Miami:
Our team of auto transportation specialists are trained and prepared to manage every aspect of your vehicle transport. We are able to ship any size vehicle, boat, motorcycle and freight shipment to anywhere you need. You will have someone to assist you every step of the way. When you use our transportation shipping services, you can expect nothing but the best and to always be treated with exceptional customer service.
About Miami Florida:
With mile upon mile of sun and sand, Miami is a meeting place for the world's young, rich and beautiful. It's the home of Latin American big business, and is a US fashion capital. Enjoy salsa music and feast on fresh seafood in this sultry port city. Miami's cultural diversity is apparent from the moment you set foot on its soil and hear the rise and fall of a dozen different languages being spoken. It is an easygoing beach town, a refugee camp, and a 24-hour party all at once.
Fun Facts About Miami:
– Miami is the only United States city to be planned by a woman, Julia Tuttle.
– Benjamin Green, a Miami Beach pharmacist, invented the first suntan lotion by cooking cocoa butter on a stove in 1944.
– It is also the only city bordering two national parks: Everglades and Biscayne.