Motorcycle Shipping by Nationwide Auto Transportation
Need to ship your motorcycle within the US? Whether you're looking to ship your moped or Ducati, Nationwide Auto Transportation offers a range of motorcycle shipping services to suit your needs. With a track record spanning more than 15 years of successful motorcycle transportation deliveries, you can rely on our expertise to ship your baby from any location in the continental US to any delivery address on the continent. Our safety record is one of the best in the country.
Why Ship Your Motorcycle?
Most people fear that their motorcycles will be delivered with some cracks or scratches on it. Apart from the cost of repairing damages, there's the violation. Imagining that a careless individual would damage the motorcycle you treat with so much care, can make someone very angry.
When it comes to professional motorcycle shipping, Nationwide Auto Transportation offer the best services, delivered by expert workers and top notch transport carriers.
There are many reasons why someone might want to ship a motorcycle:
You're moving home and need your trailer for household goods.

You don't want to tow your motorcycle in bad weather conditions.

Open shipping your expensive motorcycle on a trailer is not a good idea long distance.

You need to fly to your destination urgently, and will need your motorcycle when you arrive there.

It's not easy to travel across the country on a bike.

You need to bring your vintage motorcycle to a show.

You're buying or selling a motorcycle out of state and don't have time to deliver or collect.

You need to send your motorcycle to a specialist repair or service store.
We ship all kinds of motorcycle ranging from adventure touring bikes, choppers, cruisers, power cruisers, dirt bikes, motocross bikes, naked, bikes, scooters, power scooters, sports bikes and more.
Want to buy a new or pre-owned motorcycle? We frequently ship motorcycles from dealers such as Classic American Motors and help ship them to the destination of their choice.
Nationwide Auto Transportation will ship your motorcycle where you need it, when you need it with our specialist door-to-door motorcycle shipping services. That means our drivers will come to your collection address and use special equipment and procedures to load your motorcycle onto the truck. When it arrives at the destination, they will safely offload it again. With us you know exactly what you can expect from motorcycle shipping.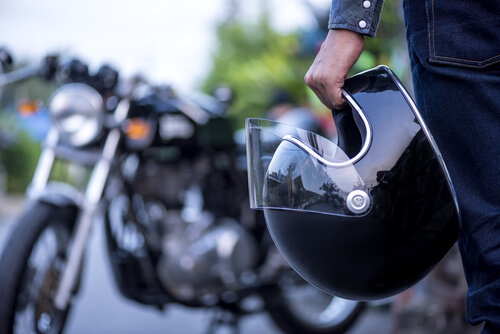 What is Open Motorcycle Transport?
With open motorcycle shipping, a number of motorcycles are loaded onto an open back trailer or truck; the motorcycles are visible and vulnerable to weather factors like sun, rain and wind. This option is more economical than enclosed transport, and it is mostly used to transport motorcycles within the same city or closeby destinations that require a day trip or less. Motorcycle owners typically opt for open motorcycle transportation because it is cheaper. With open motorcycle shipping, the motorcycles are loaded onto the transport truck and strapped them down tightly.
What is Enclosed Motorcycle Transport?
Enclosed motorcycle transport means that your motorcycle is transported in a motorcycle transport trailer with soft or hard sides that provide protection from the elements as well as prying eyes. Motorcycles are either loaded into crates in pairs and transferred into the trailer, or they are moved into the trailer and strapped down to avoid a collision during travel. This  cost-efficient.method is mostly used to transport a motorcycle across a long distance.
We also offer same day pickup and delivery at Nationwide Auto Transport at the most affordable price. Most shipping companies do not offer this service at all, but we have a big network of carriers across the US, and they are always ready to offer their services at good rates with fast turnaround times.  
Safe Motorcycle Shipping
When you book your motorcycle shipment through Nationwide Auto Transportation, you can rely on safe, professional service. As a shipping broker, Nationwide Auto Transportation works only with the most trusted, reliable carriers in the country. Each of them is registered with the FMCSA and Department of Transportation. We expect of them to maintain professional standards, insurance coverage, and an impeccable safety record at all times. If they don't, we simply won't send them bookings.
Motorcycles are typically shipped using enclosed transport in trucks with hard or soft sides. The fully enclosed trucks are fitted with air ride suspensions, and large lift gates to ensure safe loading and unloading of your motorcycle. Soft straps are used to protect vulnerable or fragile parts, while the equipment also provides a protective perimeter around your motorcycle.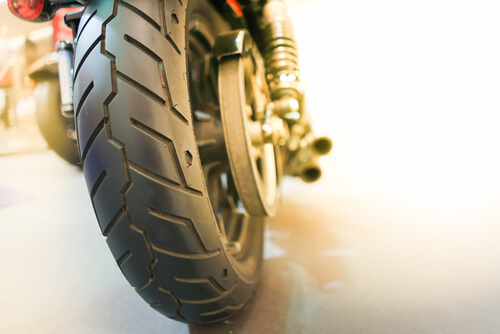 Frequently Asked Questions About Motorcycle Shipping
How much does it cost to ship a motorcycle?
Everyone who wants to ship a motorcycle wants an answer to this question. For many, this is the main consideration. At Nationwide Auto Transportation, we use advanced tools and algorithms to obtain the latest facts and figures from a range of sources. Not only does this give us an affordable shipping price that favors both parties, but it enables us to schedule and plot the most suitable motorcycle for your needs.
We also offer same day pickup and delivery at Nationwide Auto Transport at the most affordable price. Most shipping companies do not offer this service at all, but we have a big network of carriers across the US, and they are always ready to offer their services at good rates with fast turnaround times.  
Motorcycle shipping costs are typically calculated based on the distance of transportation. Average rates can range between $190 – $300 for short shipments, and between $400-$600 for distances of 1,000 miles or more.
How will my motorcycle be transported?
Many people mostly think about the cost of motorcycle shipping, but they don't even bother to know or ask how the shipping company would transport it. However, this is a very important factor. You want to know that your motorcycle would be properly protected against weather elements, theft, or other types of damages. Be sure to ask whether it will be shipped using enclosed motorcycle transport or open motorcycle shipping so that you can take the required precautions. Find out how many motorcycles will be shipped with yours, and how each unit will be protected and secured to the trailer.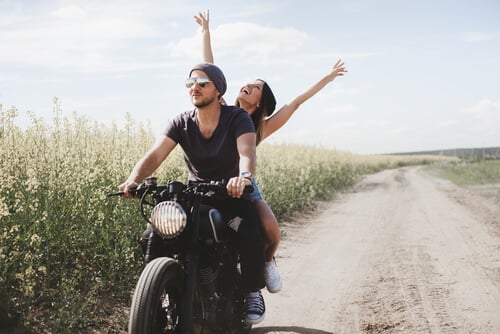 Will my motorcycle be secured with this shipping option?
Professional motorcycle shipping company representatives know how to ensure the safety of your bike, but some companies do double stacking. This poses a big risk and could cause damage to your motorcycle if a heavier bike is placed on your motorcycle's crate during a long trip. Some companies load motorcycles beside one another without any hardware or protective elements to secure them. In this case, if one bike experiences a strap failure, it may affect all the bikes in the process and could lead to more damage. But, at Nationwide Auto Transportation we always secure all motorcycles using tie downs to provide ample tension, padding to protect panels, and straps to ensure stability. Thorough checks are done before and during the trip.
What is the average duration of motorcycle shipping?
Many factors are considered when determining how long it will take to ship a              motorcycle. A good, experienced motorcycle shipping company would consider the size of your bike, the distance of shipping and the options you chose for shipping. All these points and more are what we consider at Nationwide Auto Transportation. Motorcycle shipping across continental US can take anywhere from one to six days, depending on the distance and the road conditions.
Will my motorcycle be insured during the shipment?
When you book your motorcycle shipping service through Nationwide Auto Transportation, it will be insured. All legitimate motorcycle transportation companies carry a minimum insurance coverage in case of unavoidable damage. Be sure to take photos of your bike from all angles before shipping, and again as soon as it is delivered. The driver will also perform an inspection with you.
Why Book Motorcycle Shipping Through Nationwide Auto Transportation
At Nationwide Auto Transportation, we aim to make motorcycle shipping easier for you. Our experience in the industry makes us the go-to experts, which is why dealers, buyers, seller and service centers rely on us whenever they need motorcycle shipping.
Nationwide Auto Transportation is a shipping transport broker. That means that we are your link to professional carriers, who are constantly on the roads and don't really handle customer service. We're not a shipping lead generator that will resell your information. We're a shipping broker who helps facilitate the process with the help of our expert carriers.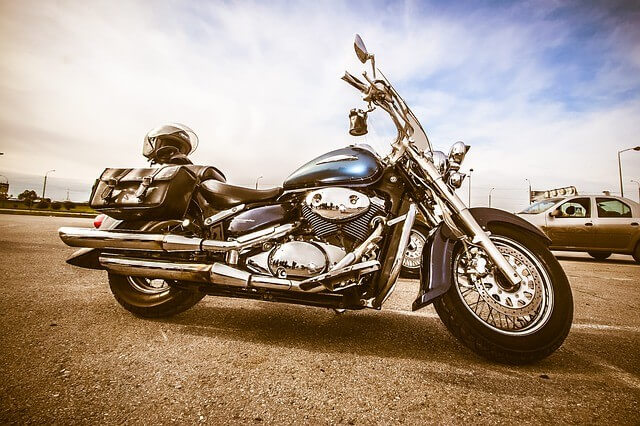 How to Book Your Motorcycle Shipping Service
Nationwide Auto Transportation is a renowned motorcycle shipping company. When you need to ship your motorcycle, we will negotiate the best deal and cheapest price possible. In addition to motorcycle shipping, we also offer vehicle shipping services for all brands or models of vehicles, be it sports cars, RV, SUV, classic cars, vintage cars; we ship any type of vehicle.
Request a free online motorcycle shipping quote using our instant quote calculator, or give us a call.

Book your shipment via our 24/7 reservation system or by calling us during office hours.

Keep an eye on your emails. We will let you know when your shipment has been assigned to a carrier, as well as the scheduled dates.

Be available to the carrier on the day of collection. The process will include an inspection and you will have to hand over the keys and sign some documents.

Arrange the delivery date and time. The carrier will let you know when to expect delivery. The balance of your payment will be due at this time. Once you have made your payment, there will be another inspection to ensure the motorcycle is in the same condition as when it was uploaded.
Ready to book your motorcycle shipping? Use our auto shipping quote calculator or call us now.