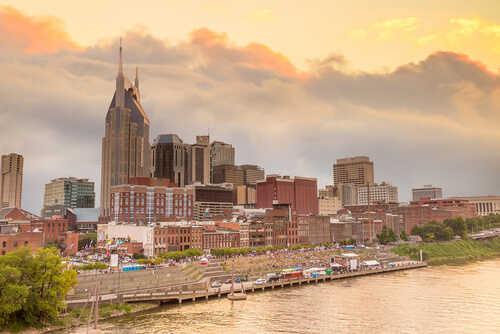 The Best Service in Nashville:
Our team of auto transportation specialists are trained and prepared to manage every aspect of your vehicle transport. We are able to ship any size vehicle, boat, motorcycle and freight shipment to anywhere you need. You will have someone to assist you every step of the way. When you use our transportation shipping services, you can expect nothing but the best and to always be treated with exceptional customer service.
About Nashville Tennessee:
People who visit the Music City for the first time are always surprised by the lack of public transportation. Like many large cities in the Mid-South, Nashville has spread out, taking over land from plantations and farms and now covering a large area that limits the ability to walk from one district to another. Granted, there are a few public bus routes and many taxi companies, but Nashville is a lot like Los Angeles: people here like to drive. There are more parking lots downtown than office buildings, and yet parking remains at a premium. If you arrive by plane, your first step should be to rent a car. Don't depend on public transportation—it's just not a dependable or convenient option.
Fun Facts About Nashville:
– Nashville is nicknamed Music City USA.
– Presidents Andrew Jackson and James K. Polk called Nashville their home.
– The nation's oldest African-American architectural firm, McKissack and McKissack, is located in Nashville.
– The nation's oldest African-American financial institution, Citizens Savings Bank and Trust Company, is located in Nashville.
– The capitol building was designed by noted architect William Strickland, who died during its construction and is buried within its walls.