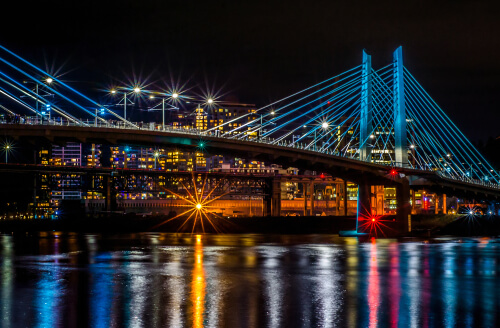 The Best Service in Portland:
Our team of auto transportation specialists are trained and prepared to manage every aspect of your vehicle transport. We are able to ship any size vehicle, boat, motorcycle and freight shipment to anywhere you need. You will have someone to assist you every step of the way. When you use our transportation shipping services, you can expect nothing but the best and to always be treated with exceptional customer service.
About Portland Oregon:
The City of Roses, one of the US's most livable cities, is a melting pot of ideas and wonder. From majestic mountains to sparkling waters, sumptuous restaurants to unlimited culture, lively entertainment to high-tech industry, Portland is unforgettable. Portland is an eclectic city, where sophisticated and alternative styles coexist peacefully. It is known for its friendliness, rich culture and variety of outdoor pursuits. A temperate climate, thriving economy and close proximity to both the Pacific Ocean and the Cascade Mountains are among the many reasons Portland has garnered high rankings on multiple "Most Livable City" lists.
Fun Facts About Portland:
– Money magazine ranked Portland #2 among the "Big Cities in which to live in the U.S."
Portland has the smallest city park inside the city limits of any city in this country: Mill End Park. It is 2.5 feet in diameter.
– Portland's Forest Park has over 5,000 sq acres, it's the largest urban wilderness in this country.
– Portland has more micro breweries inside their city limits than any other city in the world.
– Portland has the second largest copper hammered statue in the country. Largest being the Statue of Liberty: Portlandia.