When you use our shipping services, you can expect nothing but the best and will always be treated with exceptional customer service. Whether you want to ship your vehicle because of a career change, moving out of state or you are selling a vehicle to a remote buyer, we are here to help an make the process simple as possible for you. We can move your car confidently to any location within United States, anytime in a stress-free manner while you sit back, relax and wait for your vehicle to arrive.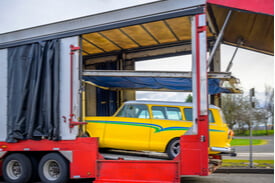 Nationwide Auto Transportation has many years of experience in the industry and we work with a large network of carriers that we have built excellent relationships with. We are experienced in all types of transports including over sized vehicles, non running vehicles, classic vehicles and more. Nationwide Auto Transportation knows how important cost is and want to be able to provide you with the best rates possible while still providing top quality service. We provide rates that are not only economical but also give you the peace of mind knowing that your car will be picked up on time. Our rates are all inclusive so that you can be certain that there are no hidden costs.
We love helping our customers and we look forward to helping you. We are able to ship any size vehicle from anywhere to anywhere. We take great pride in being able to offer competitive pricing while providing world class customer care and service. Thank you for your business.