RV Shipping Nationwide
Recreational vehicle or RV shipping seems like a redundant task, but there's actually a great need and use for it. Naturally, it is not something that just anyone can tackle. So when you need to ship your RV, call Nationwide Auto Transportation. As our name suggests, we ship RVs throughout the great nation.
Moving to a new home out of state?

Selling your RV?

Buying a new RV?

Need to send your RV to a specialized repair shop?
Call Nationwide for the best rates and RV shipping service.
Another good use for RV shipping services, is when you go on vacation. So you want to save on accommodation costs while you tour through a different part of the country, but don't want to travel for days to reach your destination and take the same route back? No problem!
Let us ship your RV to your destination while you fly there, cutting down your travel time and increasing your vacation time by at least a day or two. That's what Nationwide Auto Transportation is all about – making life faster, easier and better for you.
Are you a snowbird? Let Nationwide Auto Transportation ship your RV to the south for the winter and back north at the end of your vacation.
RV Shipping: Why NAT?
Nationwide Auto Transportation is a Better Business Bureau accredited RV shipping transportation broker that works closely with a large network of reliable carriers. We only with with carriers that have impeccable records and are:
With more than 12+ years of experience in the industry, Nationwide Auto Transportation knows the ins and outs of the industry. We are experts at providing accurate quotes based on:
RV types and models.

The size and dimensions of the RV

Distance from collection and delivery points.

Fuel price fluctuations.

Road restrictions.

Road and weather conditions.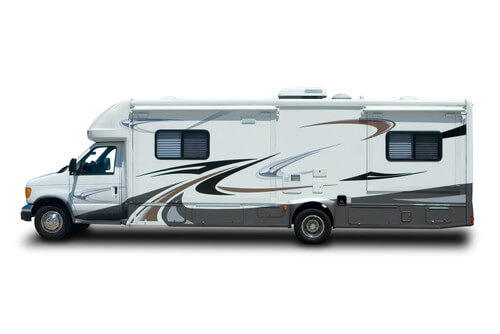 How to Book RV Shipping Services
Our logistics experts are highly skilled at choosing trailers that meet Department of Transportation height restrictions based on the information you supply us in your RV shipping quote request.
When it comes to shipping your RV door-to-door, please remember that it will be loaded onto a big trailer. Big trucks are often restricted from entering certain areas. Consider cross wires and low hanging trees which are prevalent in some rural areas when choosing your collection and delivery addresses. In such cases, you should choose a bigger, public area to meet the carrier.
Our quote calculator will ask for the dimensions of your RV as well as your collection and delivery addresses, as well as the dates. Bear in mind:
RV shipping from east to west across the country can take up to 12 days.

RV shipments on north and south routes usually take up to 8 days.

Ensure you obtain a spot to ship your RV as close to the dates required as possible, please confirm your booking at least a week in advance.
Once you have confirmed your booking, prepare your RV by removing or securing any loose items, and storing your propane gas bottles and antennas away from the unit.
Your carrier will contact you to firm up dates and times, and perform an inspection prior to loading it onto the trailer. Likewise, the carrier will call to firm up delivery times and locations.
Ready to make your RV shipping booking?