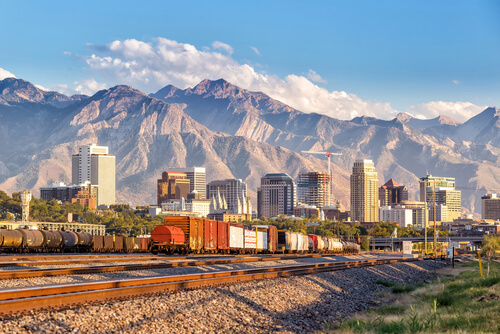 The Best Service in Salt Lake City:
Our team of auto transportation specialists are trained and prepared to manage every aspect of your vehicle transport. We are able to ship any size vehicle, boat, motorcycle and freight shipment to anywhere you need. You will have someone to assist you every step of the way. When you use our transportation shipping services, you can expect nothing but the best and to always be treated with exceptional customer service.
About Salt Lake City Utah:
Situated at the base of the magnificent Wasatch Mountains, Salt Lake City is booming economically and evolving at a rapid rate. While most business travelers limit their activities to the city center, many tourists come for the outstanding outdoor recreation found throughout the Salt Lake Basin. In winter, skiing is the main reason for a visit to this vast area, but when the snow melts, it becomes prime mountain biking and hiking country.
Fun Facts About Salt Lake City:
– Salt Lake City was home to the 2002 Winter Olympics
– City was founded in 1847 by Brigham Young and became capital of the Mormon community.
– Recognized as the birthplace of modern computer graphics.
– Salt Lake City has a law against carrying an unwrapped ukulele on the street.
– The city is based upon a grid where most streets run precisely north-south or east-west.